Several times each year, professional playwrights are invited to "pop in" for a one-time staged reading of their new play. LAUNCH PAD provides a director, actors, and a theater ~ playwrights see their work "up on its feet" and in front of an audience, adding valuable insight to the development process.
Beginning in January, 2020, with our first Pop Up, we have been thrilled to welcome these distinguished writers and their new works:
Fortunes
by Dan Castellaneta and Deb Lacusta
directed by Risa Brainin
April 2, 2020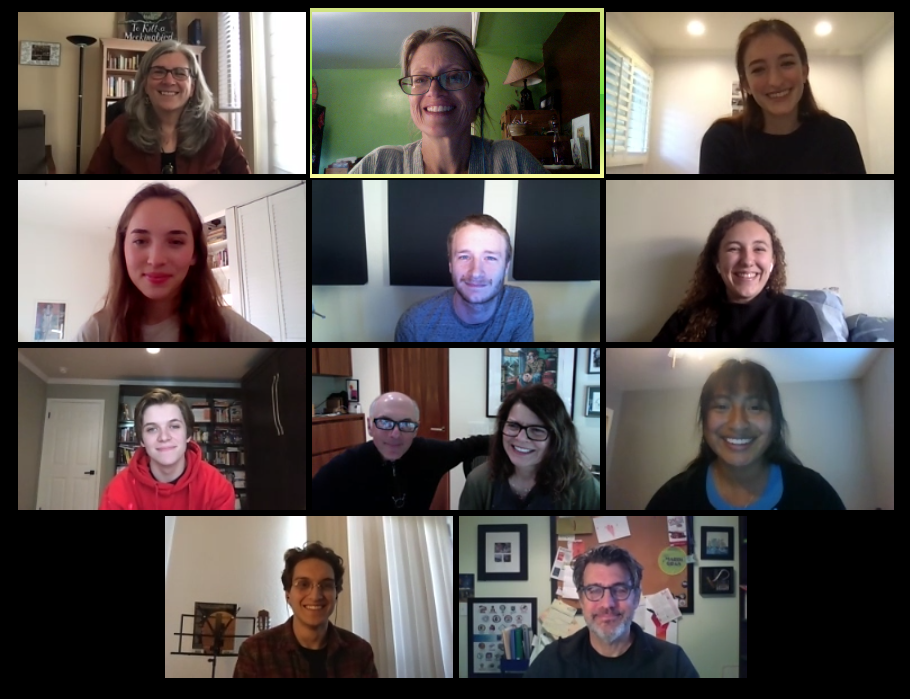 After having been canceled due to the
coronavirus outbreak, Fortunes was
rescheduled as LAUNCH PAD's first-ever
virtual workshop and staged reading.
Presented on Zoom, Fortunes was
attended by over 75 virtual audience
members and has "set the stage" for
more online collaborations. 
Pictured:
Risa Brainin, Jan Ruskin, Sara Neal
Lana Spring, Harry Davis, Hailey Turner
Matte Kranz, Dan and Deb, Sheila Correa
Harut Simonian, Michael Bernard
Prima Materia
by Cheri Steinkellner
directed by Risa Brainin
January 5, 2020
Prima Materia was LAUNCH PAD's first event of 2020,
initiating the New Play Pop Up program.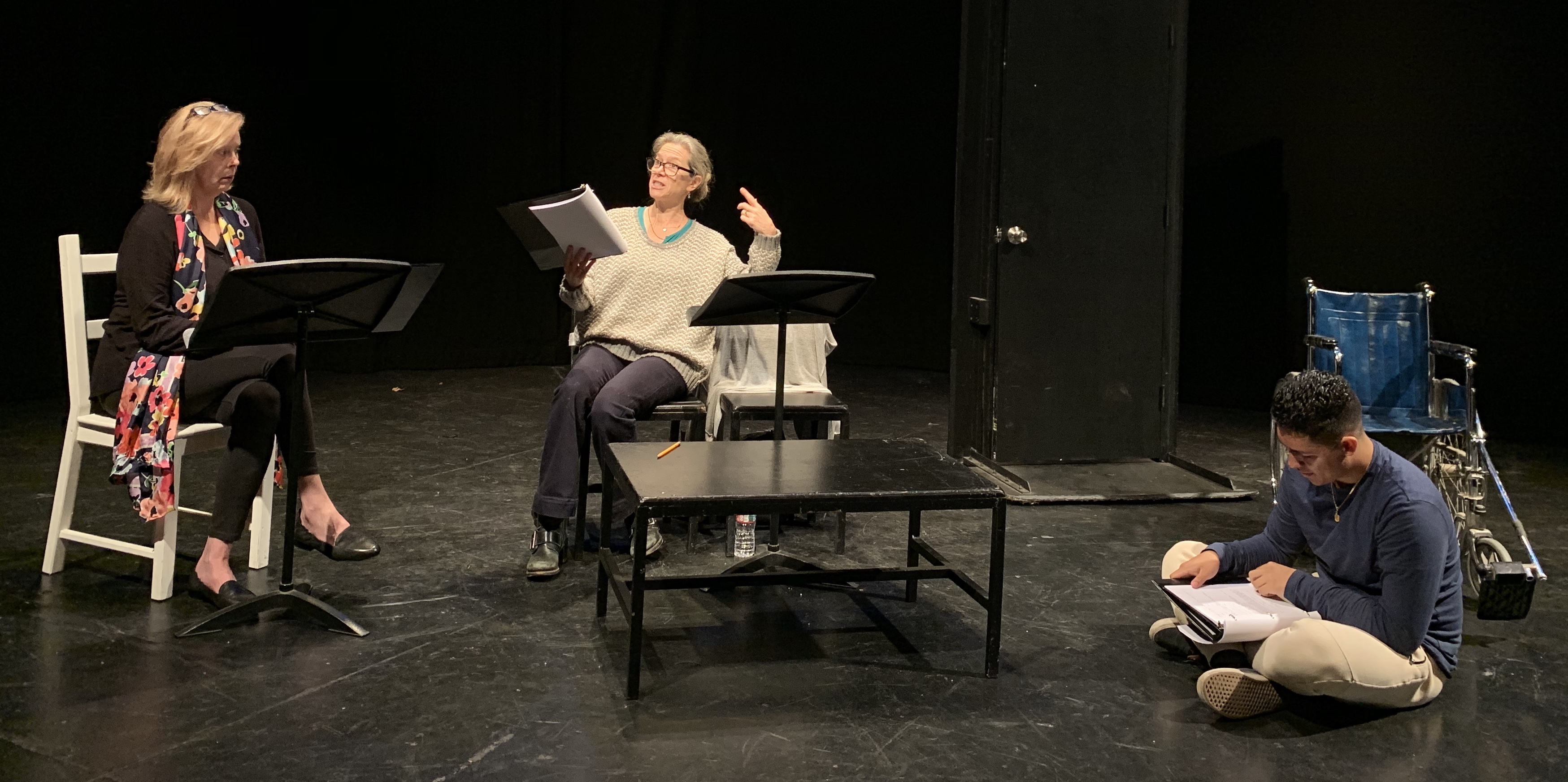 Above: Julie Fishell, Annie Torsiglieri, Danny Blanco
Left: Risa Brainin and Cheri Steinkellner