LAUNCH PAD offers something unique to both nationally acclaimed playwrights and UC Santa Barbara students: the opportunity to work together and learn from each other.
"I don't know of any other new play workshop opportunity that gives the writer the experience of developing her play all the way through readings to rehearsal to full production... LAUNCH PAD created a nurturing and exciting environment that challenged my play to grow, while giving students the invaluable experience of helping to develop a new work."

~ Enid Graham, playwright, What Martha Did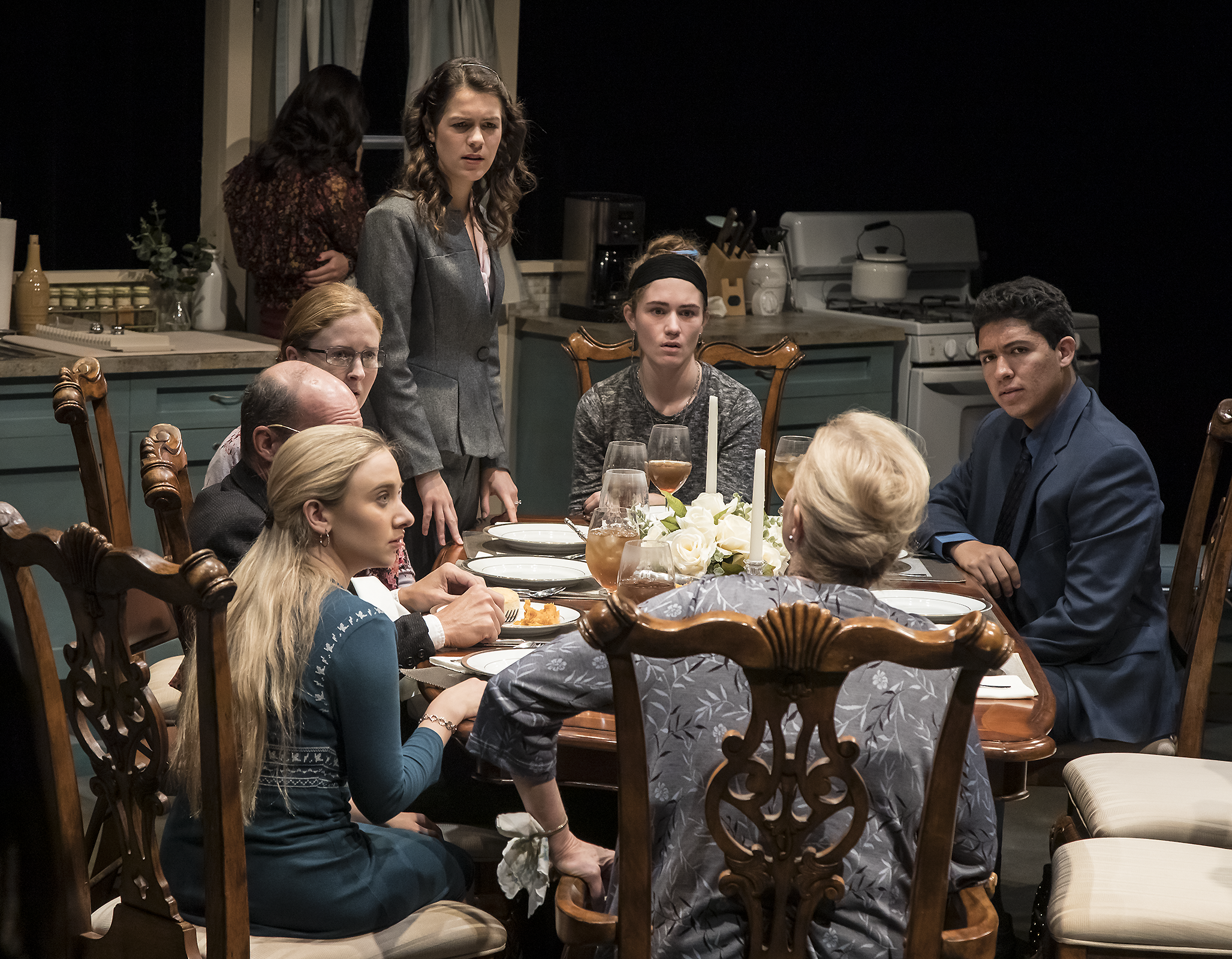 Whether on a fully produced new play in a Preview Production or as part of our Reading Series, playwrights see their work brought to life and can experiment with changes throughout the process. Adding faculty and guest artists to the mix, the creative collaboration is present through to the final performance, giving students the dyamic opportunity to work closely with professionals in the fields they study.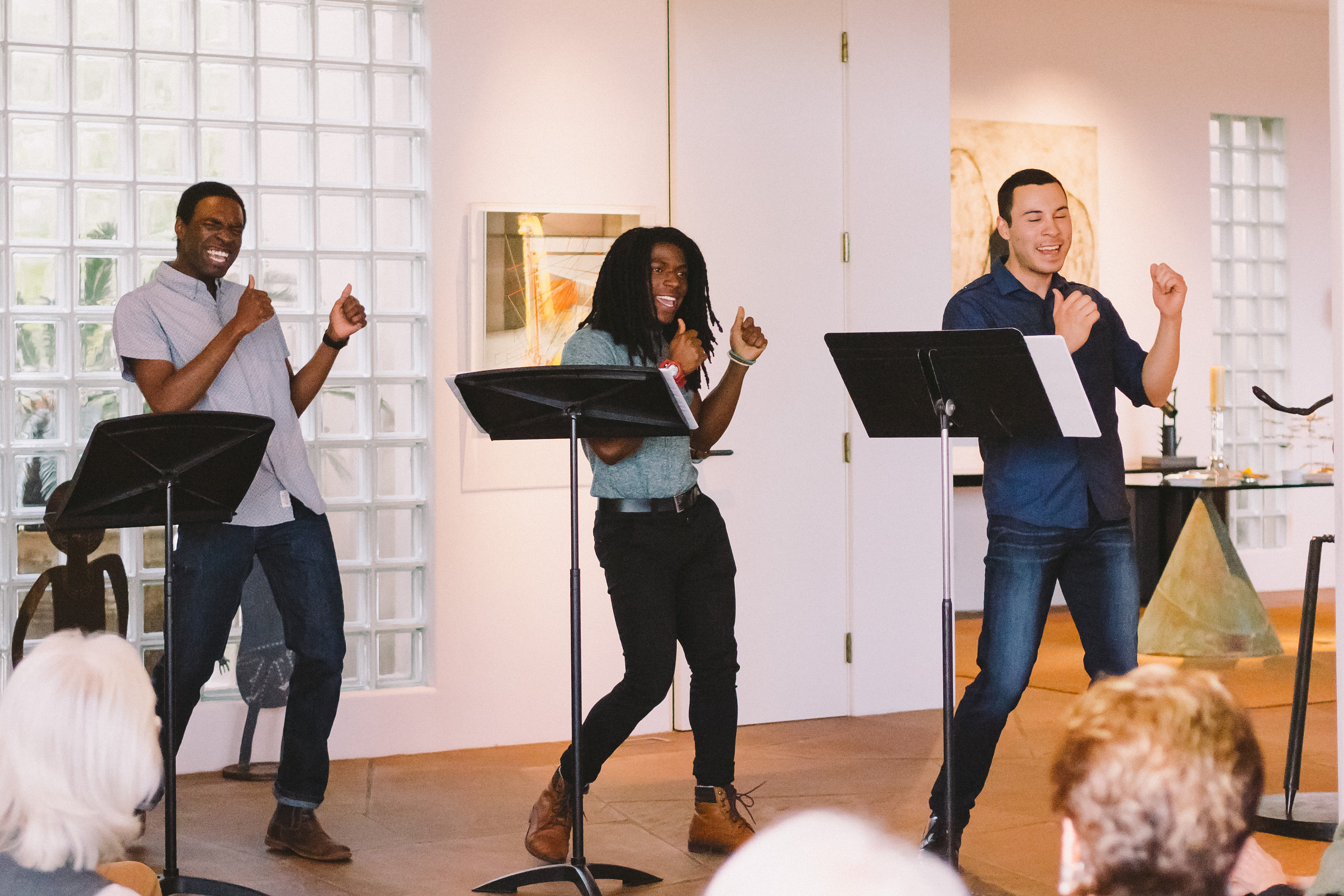 This program relies on the support of our friends and alumni. If you love exciting new works performed by talented, up-and-coming actors, we invite you to consider making a gift and joining the LAUNCH PAD family.
Especially in these unprecedented times, a gift of any size can make a difference. Thank you for your support.
WAYS TO GIVE...
BY PHONE
For more information on making a gift, please contact Leslie Gray, Senior Director of Development, at (805) 893-4193, or by email at leslie.gray@ucsb.edu. We look forward to hearing from you!
BY MAIL
Please make your check payable to "UC Regents." On the memo section of the check, or in an enclosed letter, indicate that the gift is for LAUNCH PAD.
Mail to: 
Leslie Gray
Office of Development
University of California, Santa Barbara
Santa Barbara, CA  93106-2013
ONLINE
To make your contribution now via our secure online giving website, click the "make a gift" button below. Please be sure to mention LAUNCH PAD in the comment box on the giving form!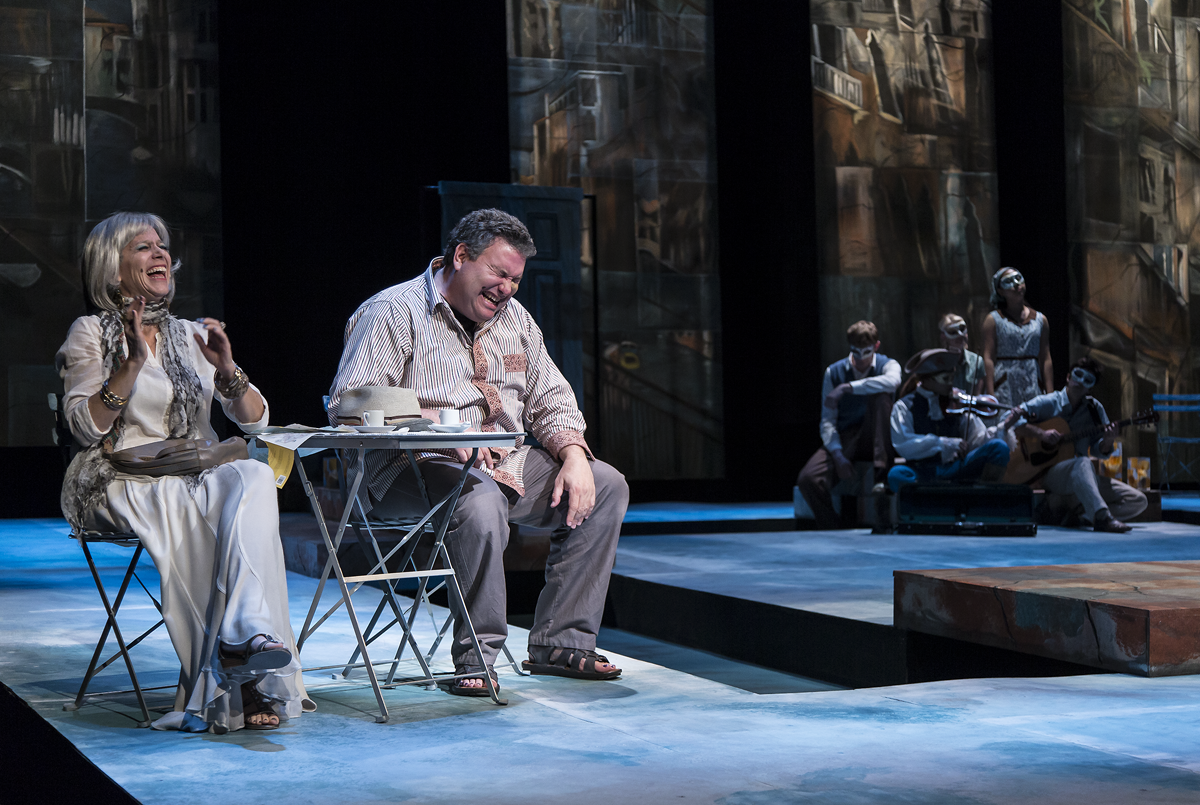 In Memoriam...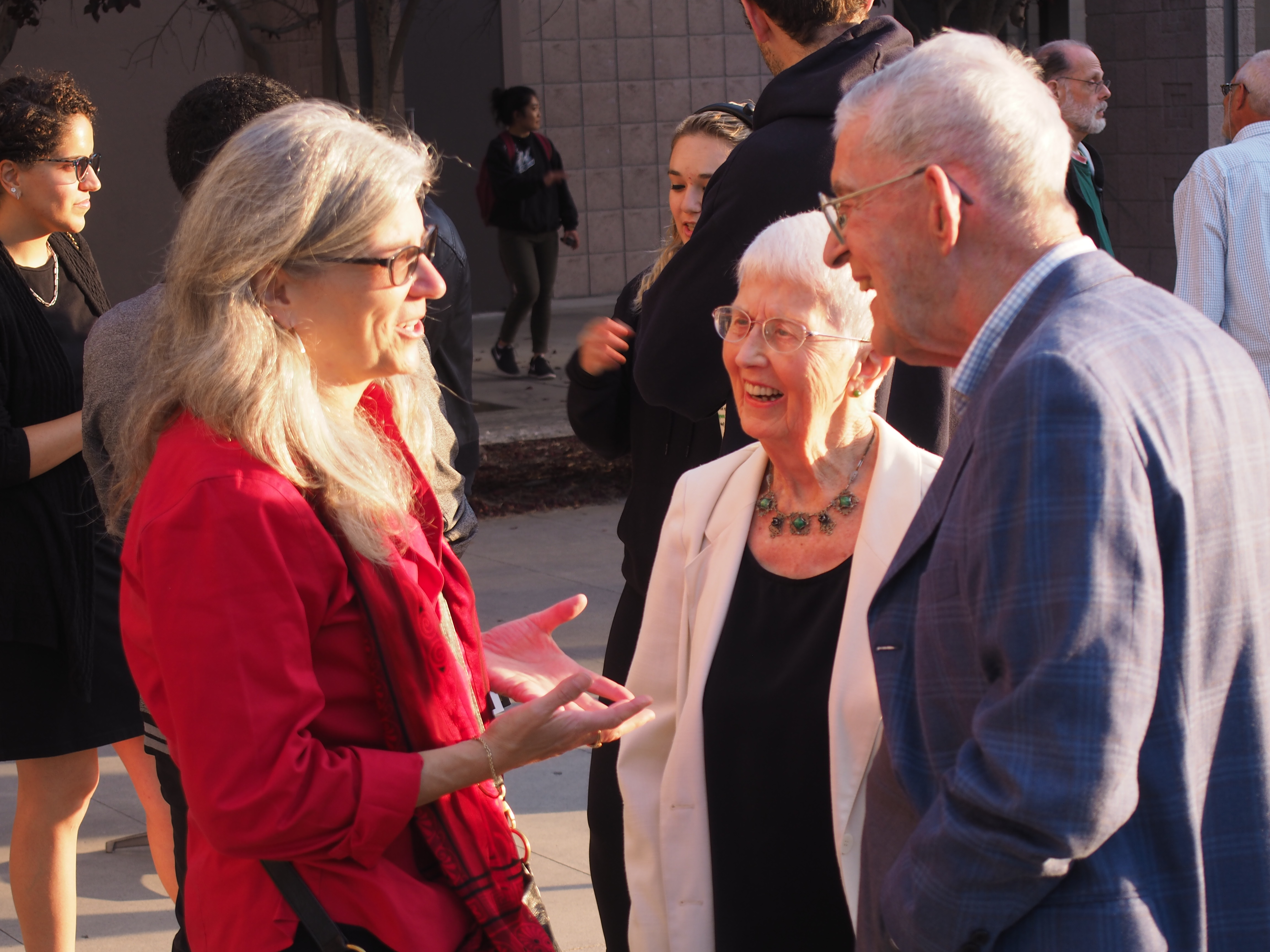 It is with great sadness that we mourn the loss of our dear friend and passionate arts lover, Jan O'Dowd. Don and Jan O'Dowd have been devoted supporters and friends of the UCSB Theater and Dance Community for many, many years. We came to know Jan as a warm, generous, caring, loyal, and insightful person who we considered an important member of our LAUNCH PAD family. We are incredibly grateful to have known Jan and will miss her so very much. 
"May flights of angels sing thee to thy rest!"
(Photo: Risa Brainin with Jan and Don O'Dowd in front of the Studio Theater.)
 
LAUNCH PAD Supporters:
The 2021-2022 season is made possible by the Arnhold Endowed Theater and Dance Production Fund and the Jody and John Arnhold Endowed Director of Performance Fund. 
Richard Auhll

Jan* and Don O'Dowd Performance Fund

John and Jill Bishop
The Towbes Fund for the Performing Arts, a field of interest fund of the Santa Barbara Foundation
 
David Anderson
Jeffrey and Alyssa Anderson

Sylvia Arreola

Jill and Arnie Bellowe

Myrna H. Bernard (in honor of Mrs. Joan Marks birthday)
Eve Bernstein
Ms. Annelisa Blake-Wasden
Katya Bloom and Hugh Martin Kelly

Constance S. Brainin

Deborah Brevoort
Dan Castellaneta and Deborah Lacusta
Cliff Chamberlain
Mr. William and Mrs. Susan Clutton

Yussef El Guindi

Liz Engelman

Dr. Leonard M. and Jill H. Fromer

Eva Haller and Yoel Haller

Lisa Harris

Janet Head and Dr. Amr El Abbadi (in memory of Ambassador Hassan El Abbadi)

Melissa Hohmann

Arlene Hutton

Bonnie and Dick Jensen
Robert "Gib" Johnson and Zoe Iverson

Bob Johnson and Lisa Reich

Scott Kassner and Linda Adler-Kassner

Bill and Linda Kitchen

Julie Ladner

Barbara Lebow

Margaret Leonard and Clare Sheils (in memory of Norman H. Brainin)

Philip A. Levien and Darlene S. Craviotto-Levien

Jason Loewith

Brian and Karen MacDonald

Dr. David Marshall and Dr. Candace Waid

Jane Martin and Michael David

Myles Mattenson

Maureen McFadden

Meredith McMinn

Emily Newsome

Lucinda and Thurman Newsome

Diane O'Dowd (in memory of Jan O'Dowd)

Rylee O'Dowd (in memory of Jan O'Dowd, "a true trailblazer and lover of the arts. With lots of love this Christmas xoxo Rylee, Connor and Scott")

Mrs. Paige Owens and Mr. James Owens ("From the Cherno and Owens families in memory of our friend Jan O'Dowd") 

Kim and Dean Pananides

Doug and Alissa Parrish

Aurora Perry (in honor of James Still)

Ms. Deborah Pfann

Charles and Joanna Reisner

Susan Rose 

Jean Scott

Ellen Shadur

Jeffry Sherbakoff

Manuel Sherbakoff

Jessie Sherman

Shad Springer

Dale and Greg Stamos

William and Cheri Steinkellner
Alison Tatlock and David Wiater

Anne Towbes

Samah Yasin

Steve and Joan Young

UCSB Summer Culture and Community Grant

Dean's Office, UCSB College of Letters and Science, Division of Humanities and Fine Arts
*To learn more about the Arnhold Endowed Theater and Dance Production Fund please read this article from the UCSB Current.
Photo of "Three Dancing" by Lauren Mercier