The concept of the "Preview Production" is unique in the American theatre. As a fully-realized production without the pressures of the commercial world, the play stays in previews through the run of the show, allowing the writer to continue revising as the piece evolves through performance. We started this program in 2005 and are proud to have supported so many great playwrights and plays on their journey from incubation to professional world premieres. Click here for our full Gallery of Preview Productions.
---
A Medusa Thread
May 18-25, 2022
\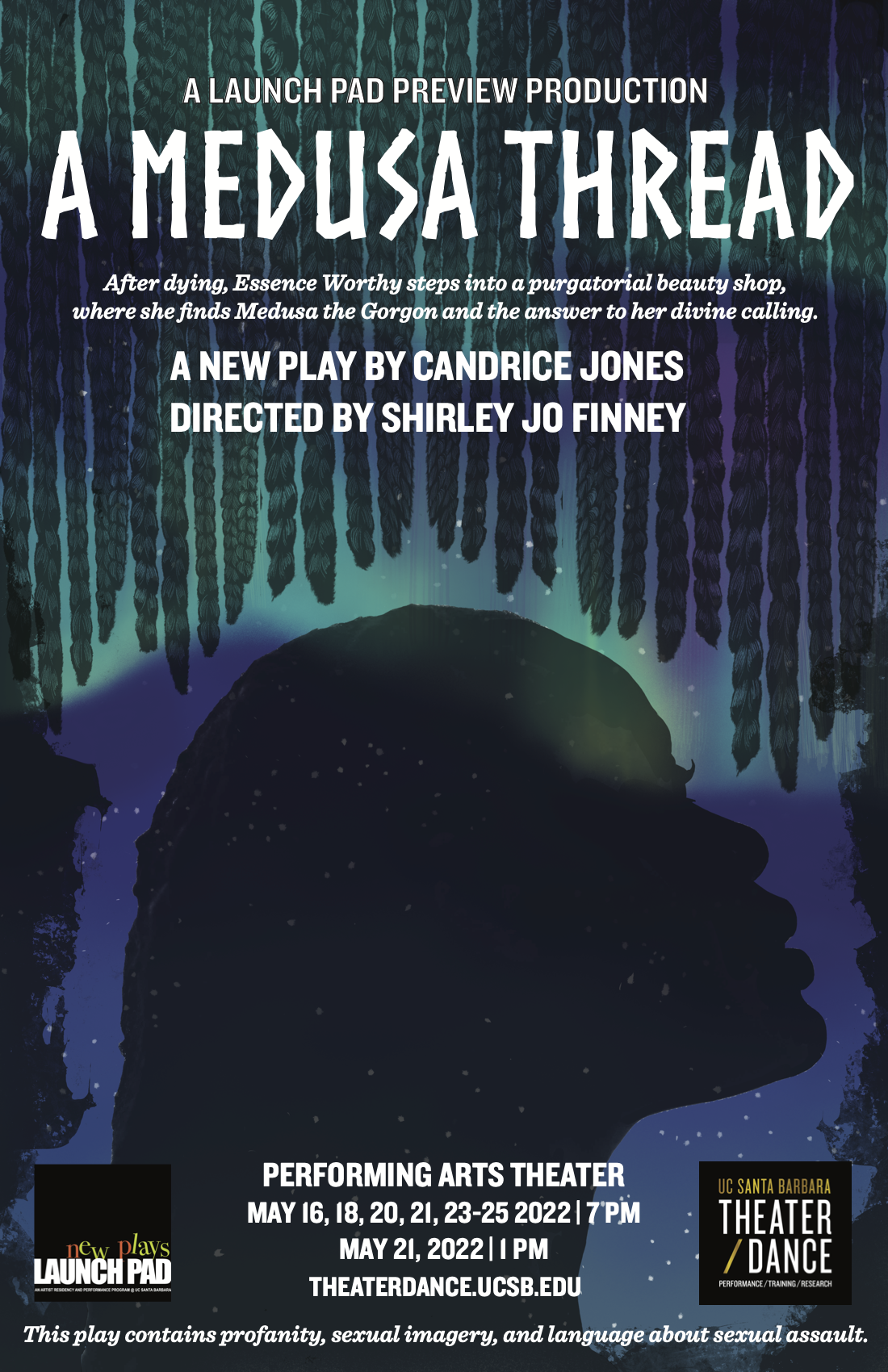 After dying in a car accident, Essence Worthy steps into a purgatorial beauty shop to get one last hairdo before transitioning to her chosen afterlife. There, she meets Medusa, the Gorgon, a hairstylist who specializes in treating former victims of sexual assault. While there, Essence must find her way through healing and transitioning from the history of rape that haunted her life.
PRESS for A Medusa Thread
LAUNCH PAD presents a new take on a fierce mythological character
in UCSB's The Current
(May 11, 2022 by Tom Jacobs)
Playwright Candrice Jones imagines the afterlife at UCSB
in the SB Independent.
(May 10, 2022 by Charles Donelan)
The Creative Team
Playwright / CANDRICE JONES
Director / SHIRLEY JO FINNEY
Scenery / STEPHANIE KERLEY SCHWARTZ
Costumes / DANA WOODS
Lighting / DARREN MCCROOM
Projections / NICK SANTIAGO
Sound/Music / MARC ANTONIO PRITCHETT
Dramaturg / DIVINIA SHORTER
Assistant Director / LOLA BARAK
---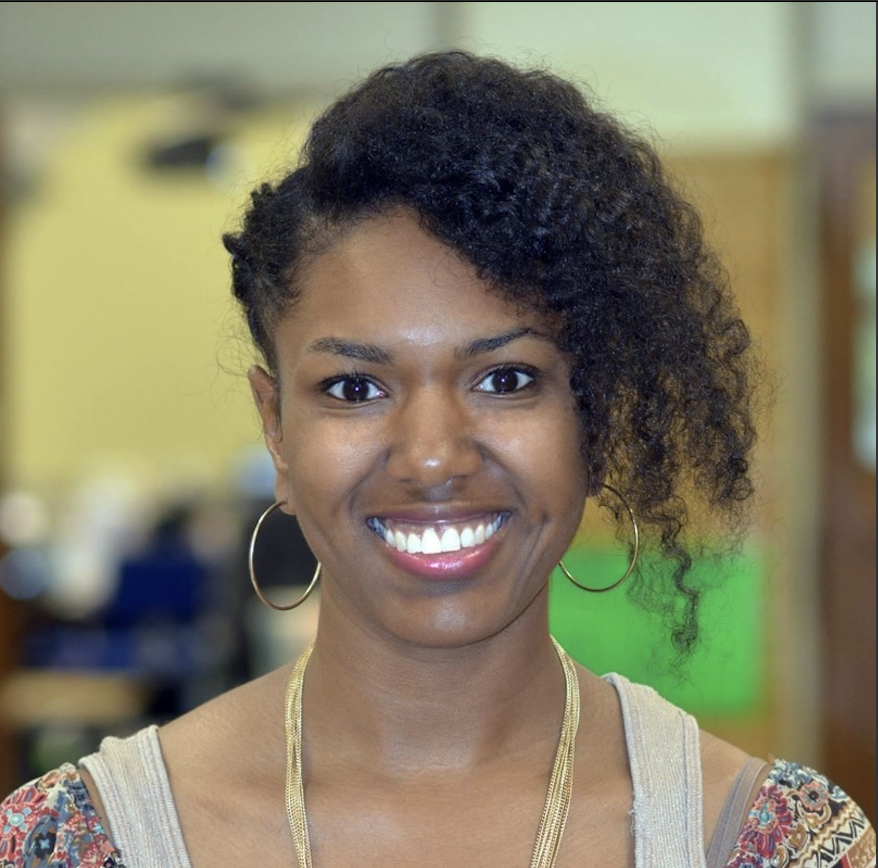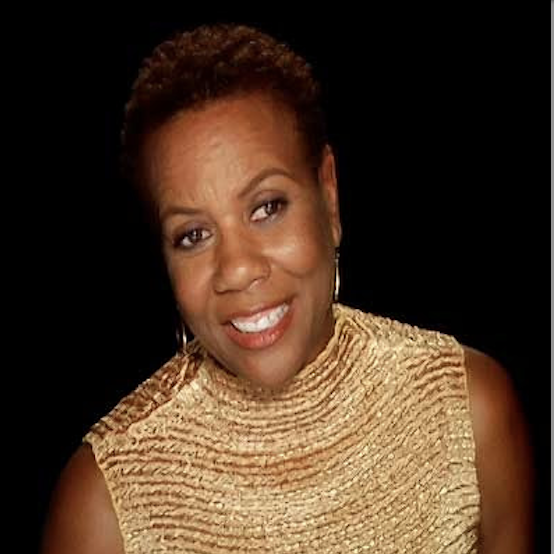 Candrice Jones / Shirley Jo Finney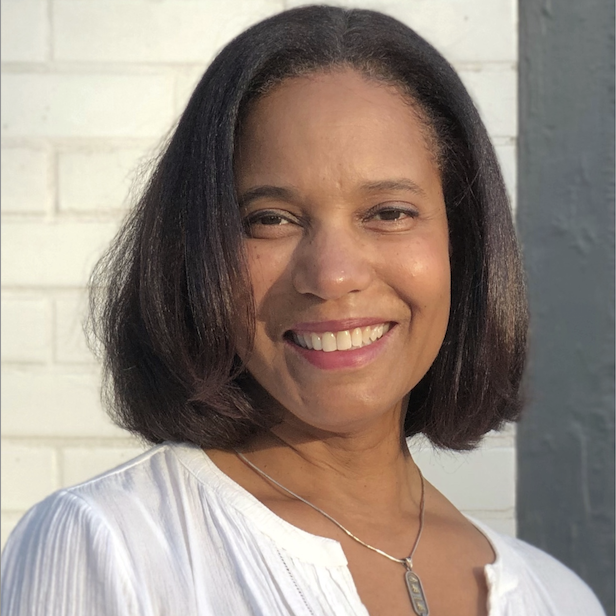 Stephanie Kerley Schwartz / Dana Woods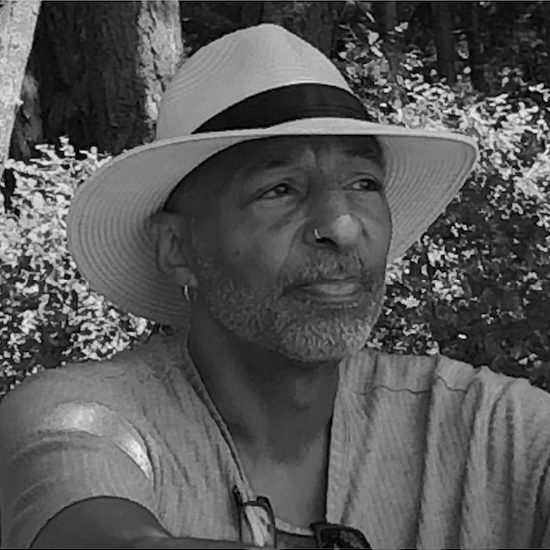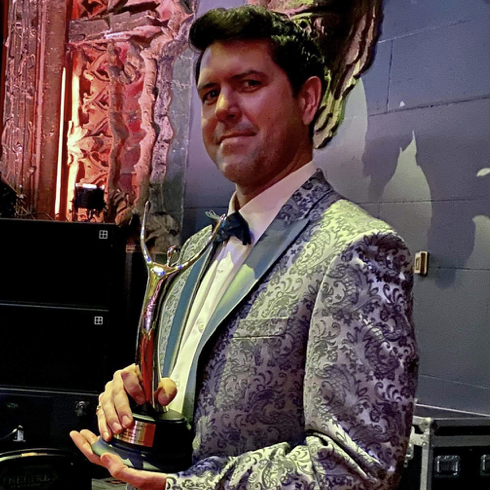 Darren McCroom / Nick Santiago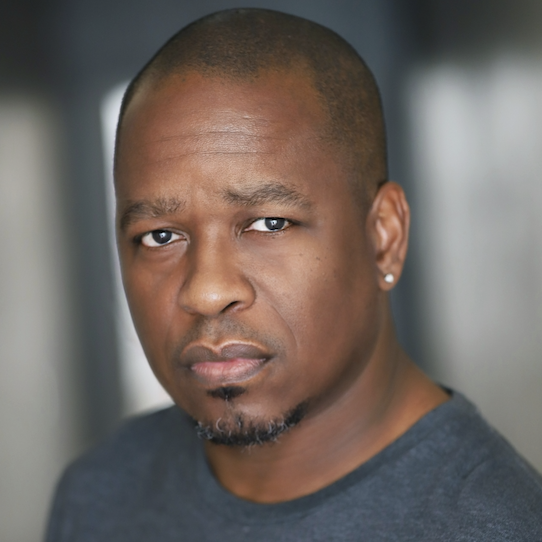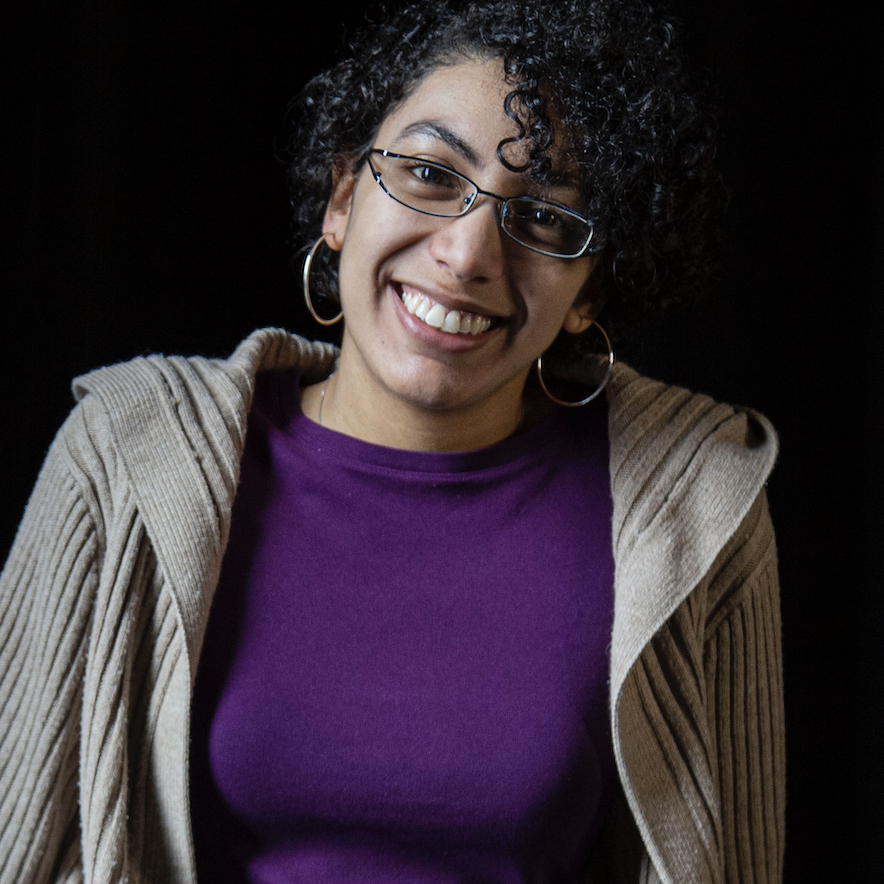 Marc Antonio Pritchett / Divinia Shorter
---
PERFORMANCES ARE UNDERWAY!
May 2022
Medusa Set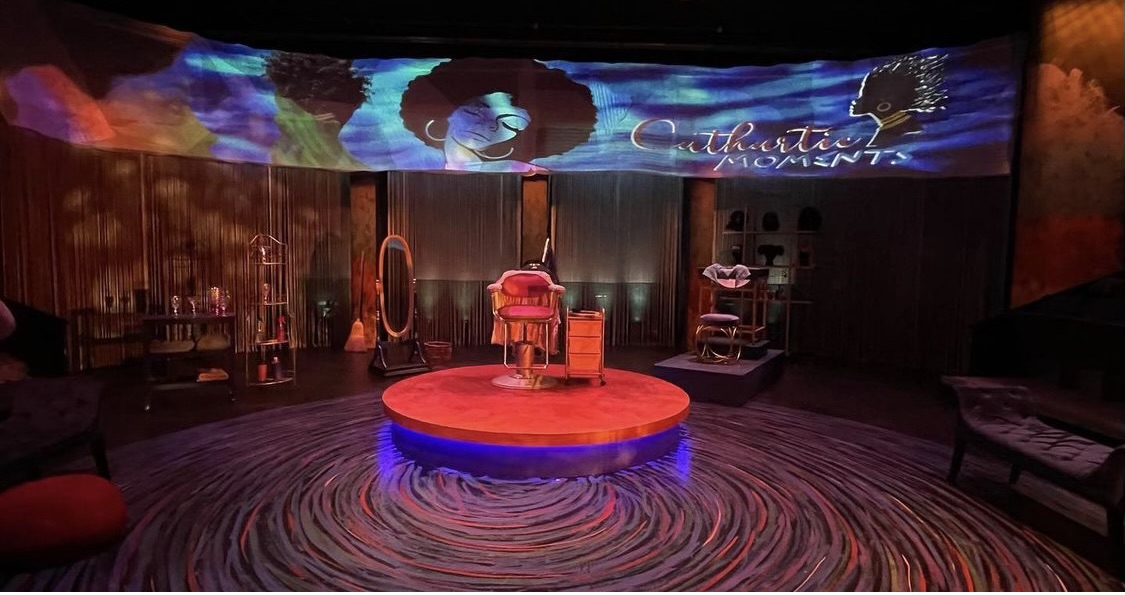 Playwright Candrice Jones with Medusa cast

April 2022
First week: Table work and new pages!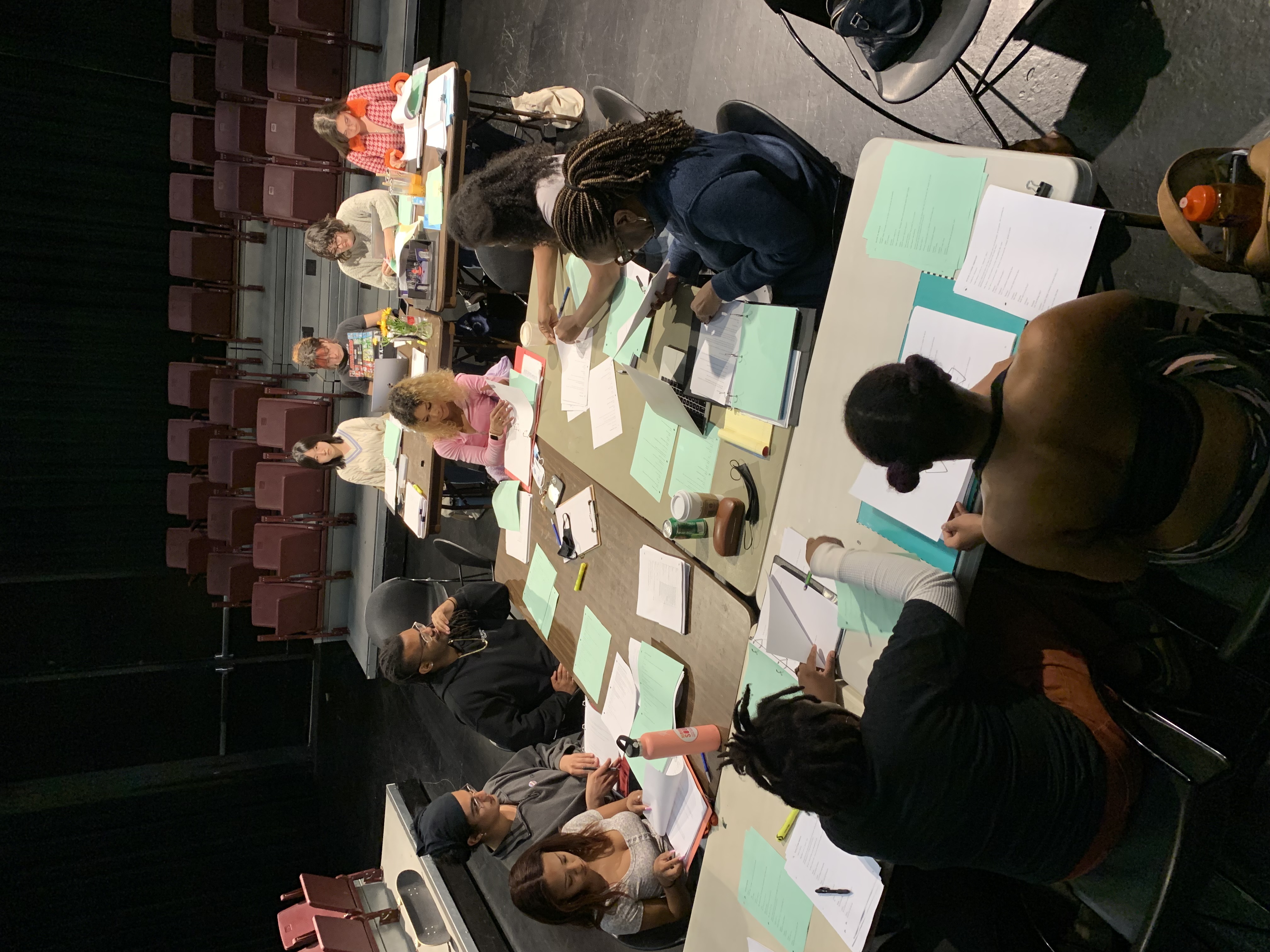 November 2021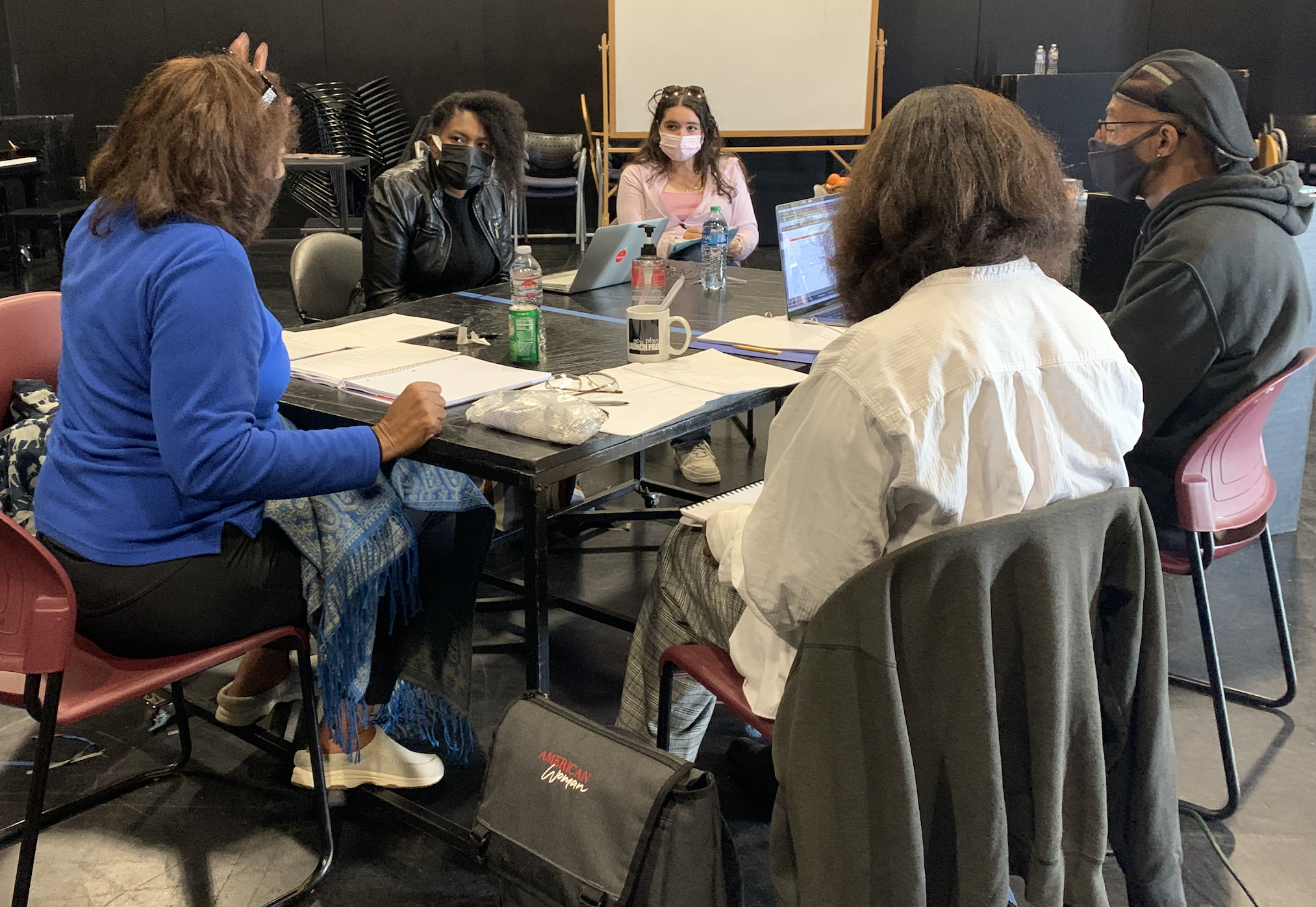 Masked but mighty!
(pictured from left: Shirley Jo Finney, Candrice Jones, Lola Barak, Darren McCroom, Dana Woods)
 
January 2022 
Although we're online for now, it won't be for long. This team works out of the box!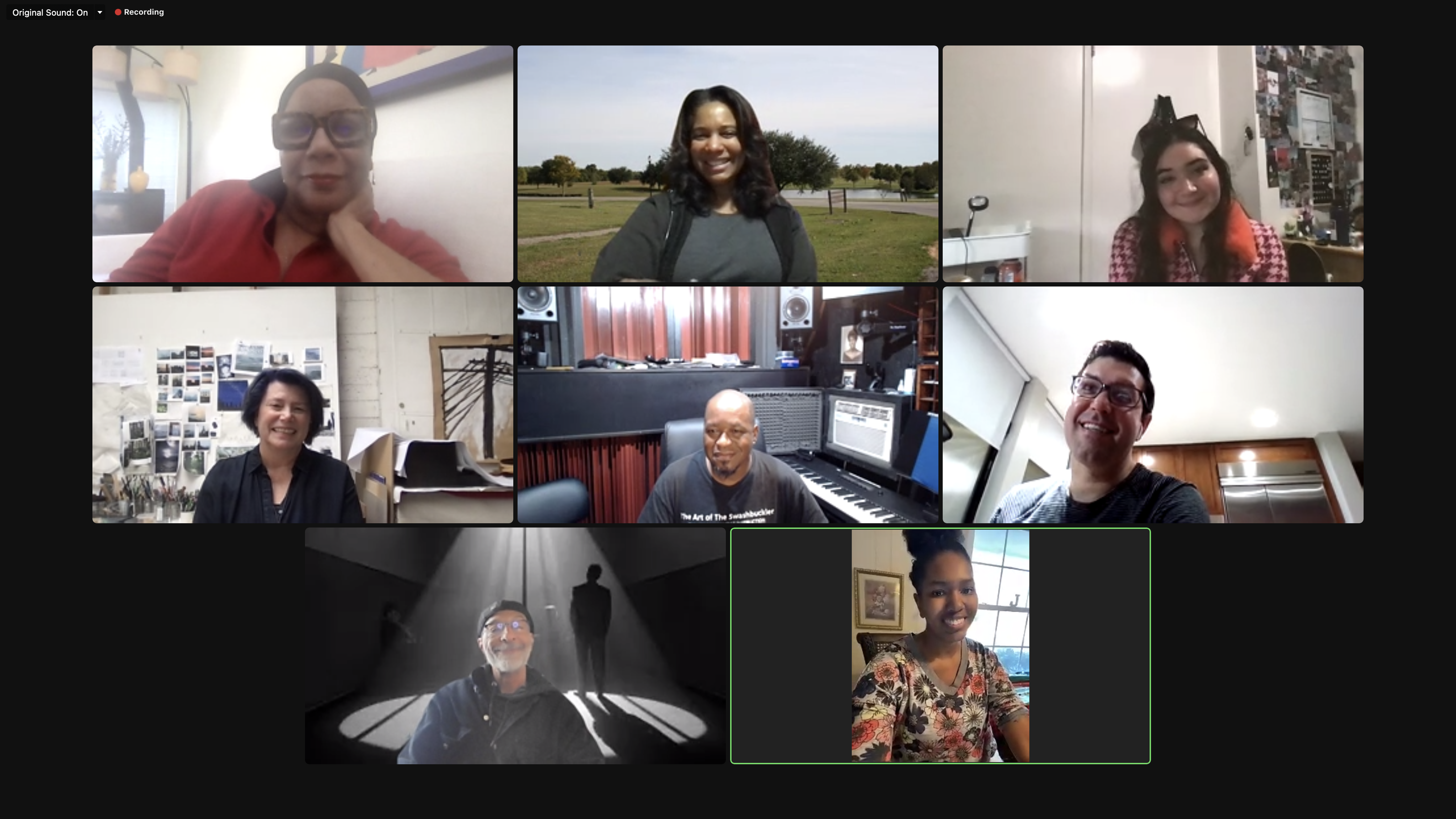 Top Row: Shirley Jo Finney / Dana Woods / Lola Barak
Middle Row: Stephanie Kerley Schwartz / Marc Antonio Pritchett / Nick Santiago
Darren McCroom / Candrice Jones
---
OUR ARTISTS...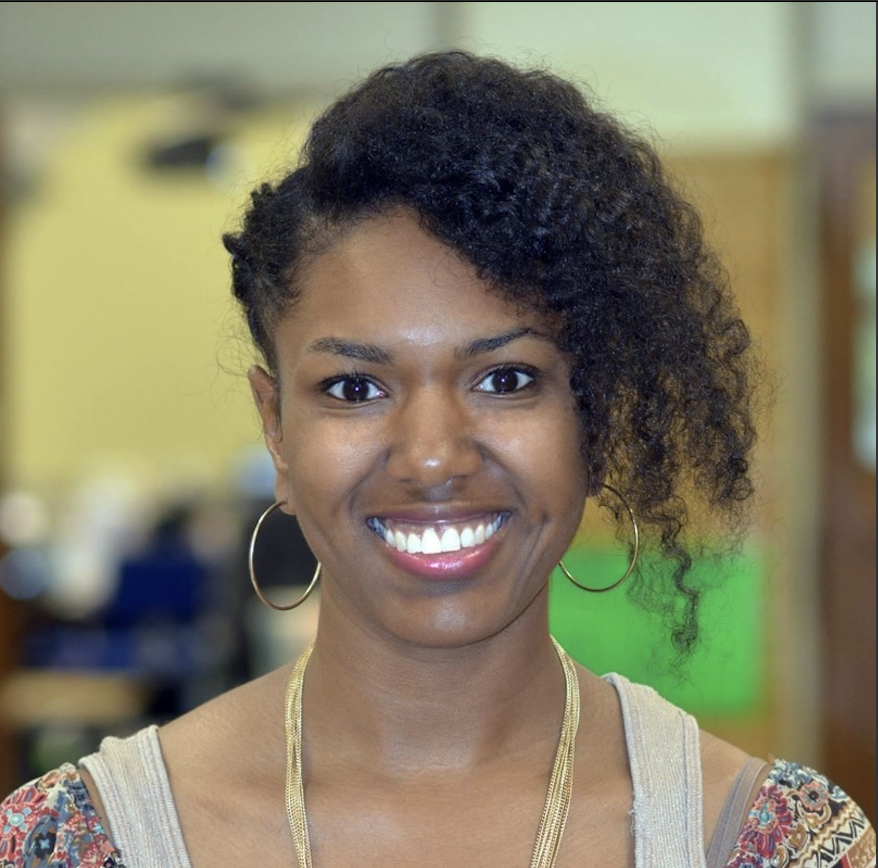 Candrice Jones is a playwright, poet, and educator from Dermott, Arkansas. In 2020, her play FLEX was scheduled to be produced at Actor's Theater of Louisville's Humana Festival of New Plays, but was cancelled due to COVID. Residencies 2018: The Ground Floor at Berkeley Rep (FLEX), 2019: Bay Area Playwrights Festival (FLEX). Additional credits: Jones received an M.F.A. in Critical Studies from California Institute of the Arts. She is a 2019 MacDowell Colony Fellow and has been awarded the Many Voices and Jerome Fellowships at the Playwrights' Center in Minneapolis, MN. In 2020 she was given the honor of being named a Steinberg Playwright. Her primary goal is to write plays that serve as love letters to womyn of the American South. Candrice and A Medusa Thread are one of eight new plays that were short listed for the 2022 Yale Drama Series Prize. Currently, she is the Playwright in Residence at the Arkansas Repertory theater.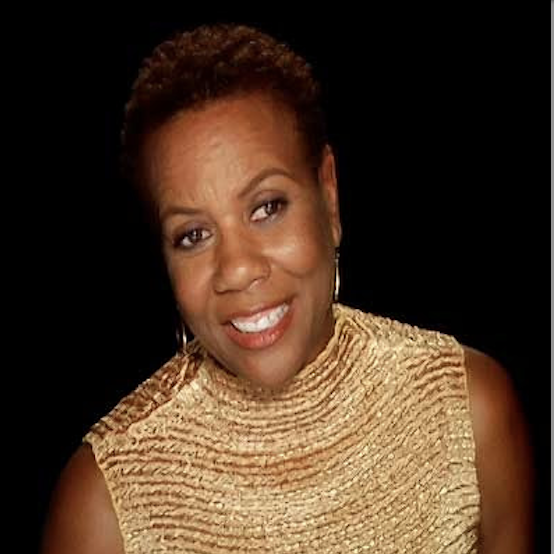 Shirley Jo Finney is an award-winning international director of theater, television, and films. She has worn her director's hat in some of the most respected regional theater houses across the country including ENSEMBLE THEATRE in Houston, Texas, The McCarter Theatre, The Pasadena Playhouse, The Goodman Theater, the Alabama Shakespeare Festival, The Cleveland Playhouse, The Fountain Theater, LA Theater Works, The Crossroads Theater Company, Actors Theater of Louisville Humana Festival, the Sundance Theater Workshop, The Mark Taper Forum, Kennedy Center for the Performing Arts, and the State Theater Opera House in Pretoria, South Africa. Most recently, Miss Finney presented an Online Streaming production of Emmett Till that was critically acclaimed for its directing and editing. She also directed and developed the critically acclaimed world premier of Citizen: An American Lyric by the award-winning Pen poet Claudia Rankin. The 2020 Zoom production was singled out in the New York Times. Other works include Facing Our Truth (The Trayvon Martin Project) at the Kirk Douglas Theatre, The Lark Foundation's Rolling Premier of The Road Weeps by Marcus Gardley at The Los Angeles Theatre Center, Tarell Alvin McCraney's Brother/Sisters Plays at the Fountain Theater, Lisa B Thompson's Single Black Female at the Crossroads Theater, Dominique Morisseau's Detroit 67 at the Penumbra Theater. She also helmed the International All South Africa Opera Winnie, based on the life of political icon Winnie Mandela. Miss Finney is the recipient of the LA Drama Critic's Milton Katsleas Distinguished Career Award, the SDCF's 2017 Denham Fellowship award for her production of Run Away Home by Jeremy Kamps, The Los Stage Alliance Ovation Award, The Los Angeles Drama Critics Award, The NAACP, and the Santa Barbara Independent awards for her directing work.
Stephanie Kerley Schwartz is a Los Angeles based Scenic and Costume Designer. Previously with Shirley Jo Finney directing at the Fountain Theatre, she designed the set for Runaway Home. She is resident designer for Rogue Machine Theatre, where her designs include the world premiere of One Night in Miami by Kemp Powers, among many others.  For Center Theatre Group/ The Mark Taper Forum she designed costumes for The Lieutenant of Inishmore, and Randy Newman's Harps and Angels, and the set for Good Grief at The Kirk Douglas.  Other theatres include: A Noise Within, Laguna Playhouse, Ford's Theatre in Washington DC, Artist's Repertory Theatre in Portland Oregon, Pasadena Playhouse, The Geffen Playhouse, South Coast Repertory, East West Players, Boston Court Pasadena, The Fountain, The Skylight, the Matrix Theatre and many others.  Recipient of multiple awards and nominations, including the 2017 LADCC/Kinetic Award for Distinguished Achievement in Theatrical Design.  www.kerleydesign.com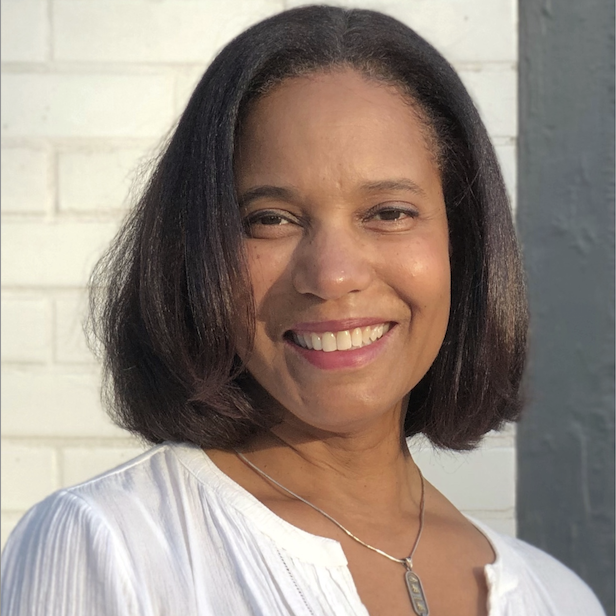 Dana Rebecca Woods (Costume Designer) has spent her career involved in the design and craft of costumes in the entertainment industry designing costumes for regional theaters, television, and film. Dana's theater designs include Intimate Apparel at Orlando Shakes; Under Normal Circumstances and In the Red and Brown Water at UC Santa Barbara; Pipeline, directed by Ron Parson at the Alabama Shakespeare Festival and Ensemble Theater Cincinnati; NAACP award nominated The Color Purple, directed by Jeffrey Polk at the Greenway Court Theater; Blues in the Night at San Francisco's Post Street Theater; Laguna Playhouse and the Wallis Annenberg Center; Shout Sister Shout, Stop Kiss, Above the Fold, Fences, and others for The Pasadena Playhouse; Jitney and Fences at South Coast Repertory. Her film & tv design work includes John Sayles' Go For Sisters; The Line (The Mechanic); the  telenovela Watch Over Me; and web series Ethnically Ambiguous. Dana's time in academia includes teaching at UCF, UCLA,  and guest speaker at LA Trade Tech College. She is a member of United Scenic Artists; Costume Designers Guild; Motion Picture Costumers and Co-Chair of the CDG Diversity Committee.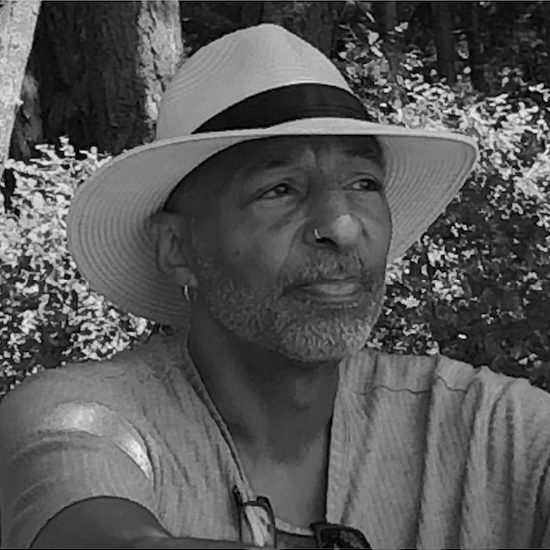 Mr. McCroom has been a lighting designer for more than thirty years. Some of his regional design credits include: Apollo Theater. The Oregon Shakespeare Festival, Alliance Theatre, Indiana Repertory Theatre, Syracuse Stage, Lincoln Center, Brooklyn Academy of Music (BAM) and Ford's Theatre. International credits include works in: Rome, France, Teatro Unam, Mexico City, Mexico and South Korea. He is the recipient of the following awards and nominations: Falstaff Award for Throne of Blood by Ping Chong, Theatre Design and Technology (TD&T) award, 14th Annual Beverly Hills/Hollywood NAACP Theatre Award Nominee. Mr. McCroom is an alumnus of The University of Illinois Urbana-Champaign and teaches Lighting Design and Stage Management at Western Washington University in Bellingham, WA. photo credit: Shameem Rakha, PhD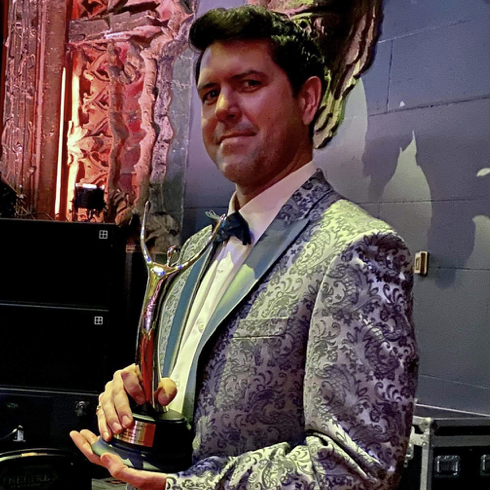 Nicholas Santiago (Projection Designer) has worked for numerous universities and theatre companies around Los Angeles including the Pasadena Playhouse (Ham), Skylight Theatre (Forever House, Church & State, Obama Ology), Rogue Machine (A Permanent Image, Oppenheimer, Honky), USC (Trojan Women, On the Town), Theatre Planners (PEMDAS, The Red Dress L.O.V.E.R.), the Chance Theatre (Tribes, Middletown, Big Fish), The Road Theatre (Nowhere on the Border, A Delicate Ship), LA LGBT Center (The Search for Signs of Intelligent Life Revisited), and the Fountain Theatre (Arrival & Departure, The Cost of Living). He recently designed Cesar Millan's new one man show Unleashed that opened at the David Copperfield Theatre at the MGM in Las Vegas. He has received numerous award nominations including an Ovation nomination and a LA Drama Critic's Circle award for his work on Rogue Machine's A Permanent image and an ovation win for his work on The Fountain Theatre's production of The Cost of Living. www.nsantiagodesign.com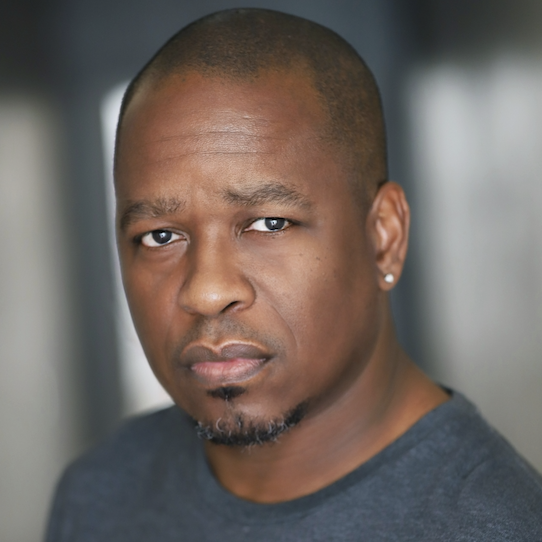 Marc Antonio Pritchett is a working Actor, Director, Fight Coordinator and Session Singer in the Los Angeles area. He is also one of the Artistic Directors at Sacred Fools Theatre Company. Recent sound/music credits include The Mousetrap at Theatre Palisades, The Latrell Show at IAMA Theatre, Sweat at the Chance Theatre, An Octoroon and The Children at the Fountain Theatre. He is represented by Nucleus Talent Management. For additional info visit: www.marcantoniopritchett.com photo credit: Chris Marino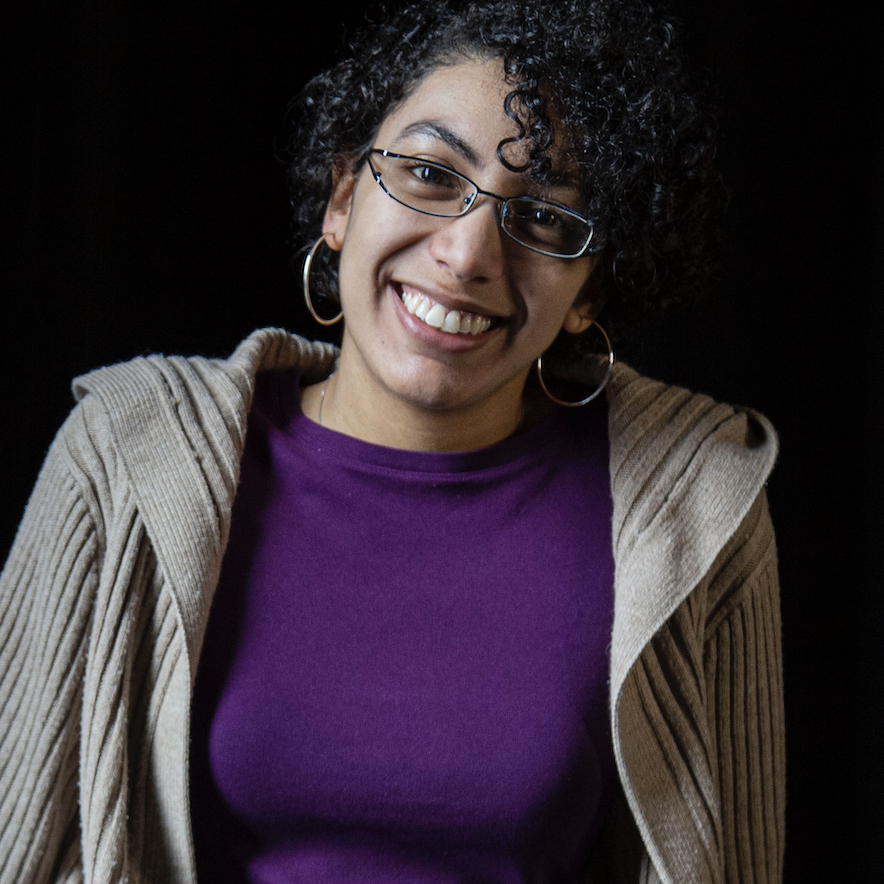 Divinia Shorter (she/her/hers) is a PG county native turned dramaturg and director for the DMV region. Currently, she is the Literary Manager at Adventure Theatre MTC and producer for its digital show, Artistically Black. She is the co-founder of Greatest City Collective, a non-profit focused on uplifting artists and the social causes they care about, and host to the Collective's podcast Bus Ride Talks. A writer of many forms, her current focus is a novel many years in the making. 
Dramaturgy credits include: UC Santa Barbara, Kennedy Center NNPN MFA Playwrights' Workshop, Bay Area Playwrights Festival, DMV Q-Fests, and Towson University. Her article "Run Me My Language" is available online.  
---
Our Stage Management Team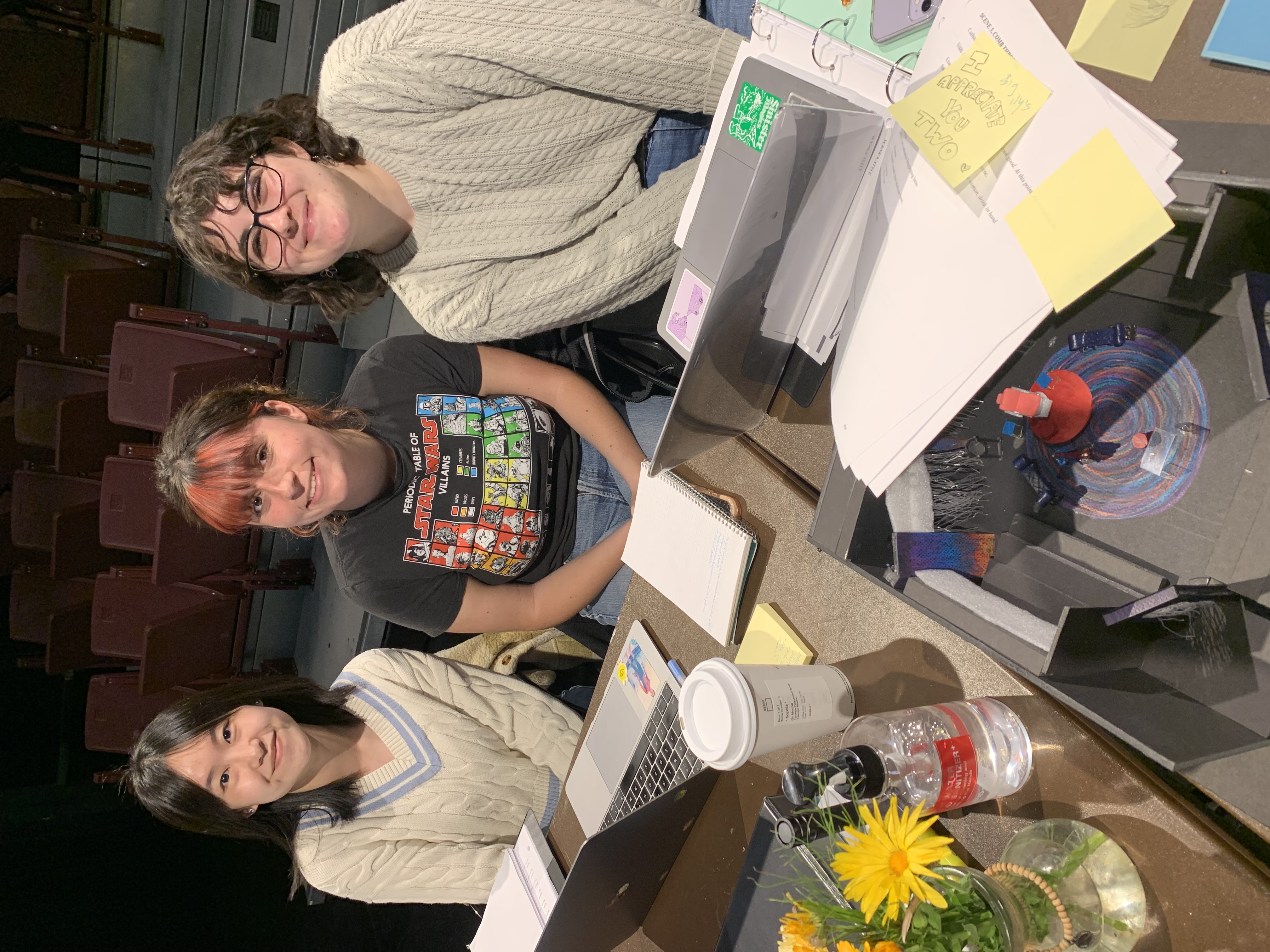 Zixuan Zhang (ASM), Sophia Papalia (ASM), Hannah Froman (SM)
Our Assisant Director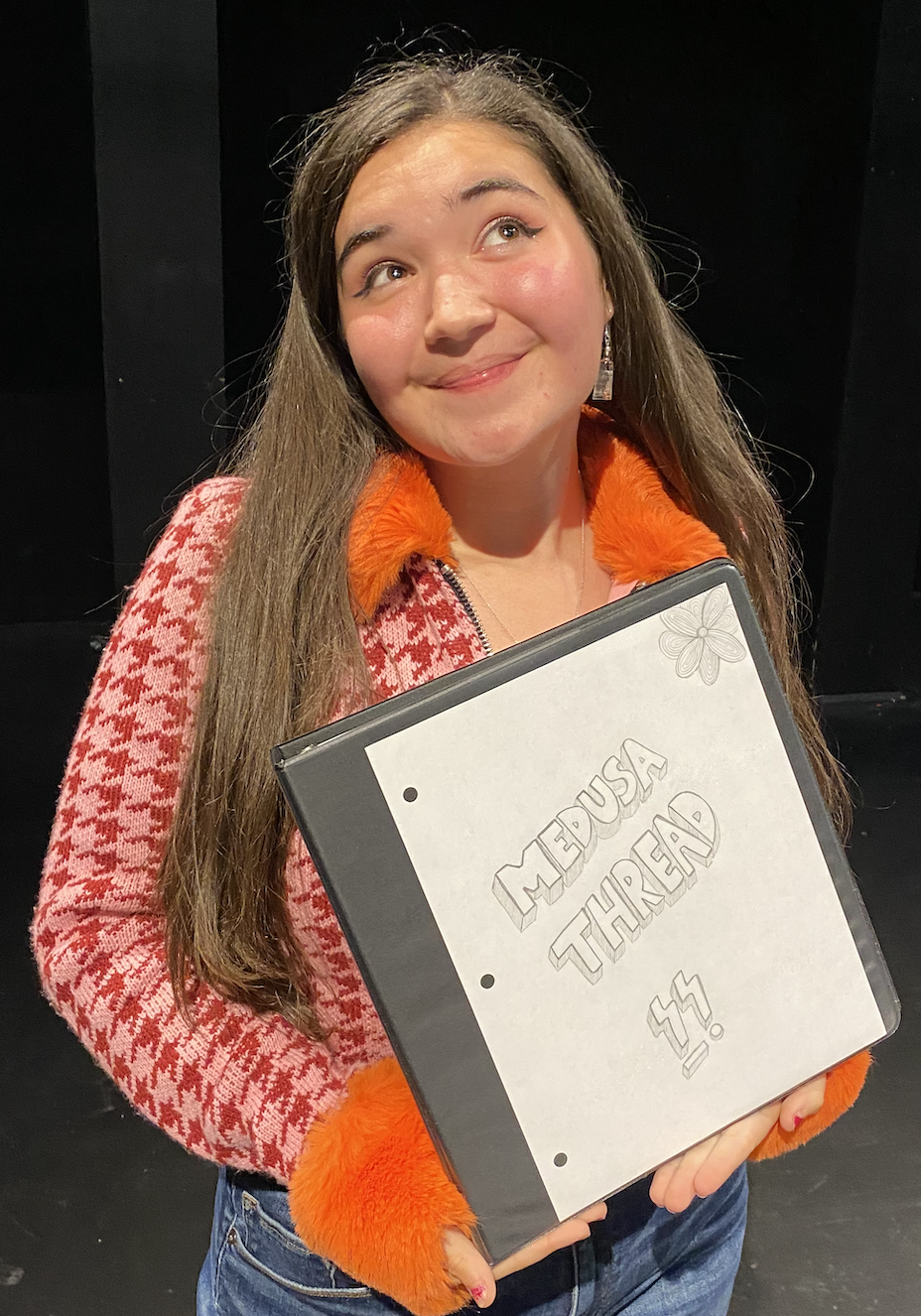 Lola Barak
A Medusa Thread poster design
by Christine Cheng