Welcome to LAUNCH PAD
        A Letter from our Artistic Director...
We started LAUNCH PAD in 2005 and are proud to have supported so many great playwrights and plays on their journey from incubation to professional world premiere. And we know we can do better. We make an ongoing commitment to honor and amplify BIPOC (Black, Indigenous, People of Color) voices through workshops, readings, and preview productions.

We met the challenges of the first part of 2021 through our rich tradition of innovation and collaboration. Together with National New Play Network, and UCSB's AMPLIFY and New and Reimagined Work, we presented the BIPOC Reading Series Festival in April. 

"Shanghai" by Linda Alper was our Preview Production for the 2020-2021 academic year. The concept of the "Preview Production" is unique in American theater: a fully realized production of a new play without the pressures of the commercial world; the play stays in previews throughout the run of the show, allowing the writer to continue revising as the piece evolves through performance. The combination of our talented students, faculty, and professional guest artists working side by side makes for a rich experience for all. 

The last event of the academic year was the uplifting reading of "Blue Jay Singing in the Dead of Night" by Dale Griffiths Stamos and directed by Irwin Appel. 

We are grateful you joined us for these fresh, timely, provocative, and entertaining new plays. You have been there from the beginning, and you can say "Hey! I saw that play at UCSB before anyone else." 

- Risa Brainin, Artistic Director
---
Upcoming Events...
(Check back for updates on our Upcoming Events!)
Enjoy your summer!
---
In The News...
Chosen for the 2021 National Playwrights Conference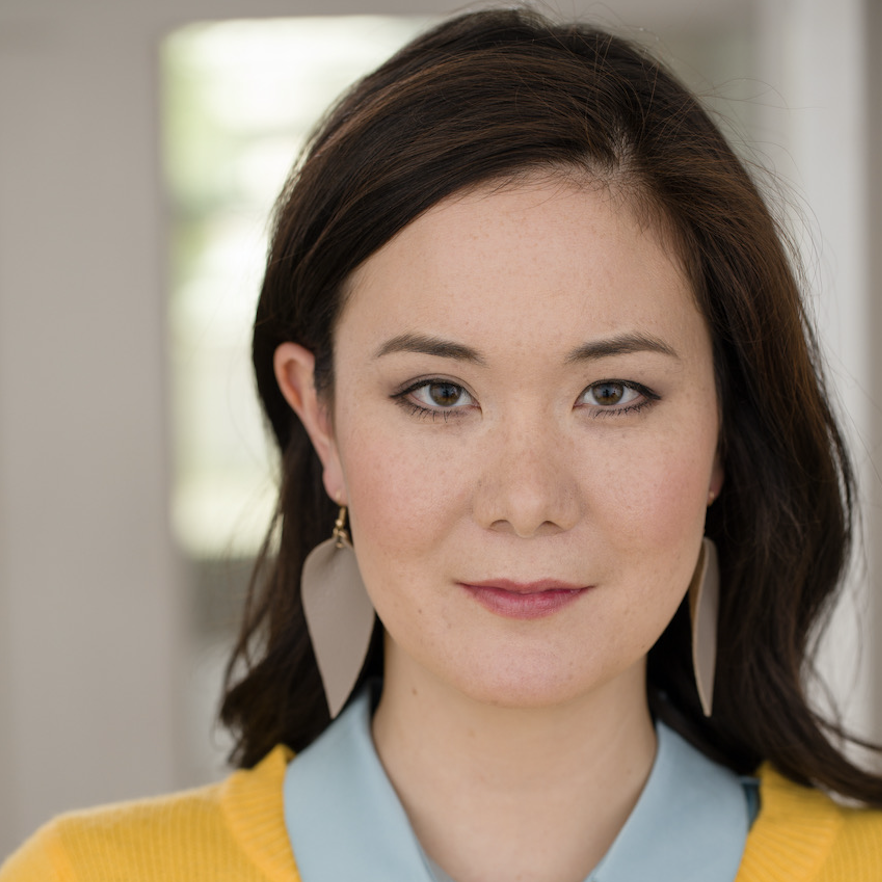 Keiko Green, LAUNCH PAD Alum
2021 BIPOC Reading Series Festival
                                                      "...NPC 2021 represents some of the most exciting voices writing today.
                                                      I'm thrilled to be able to work with these playwrights and support their
                                                      bold and brilliant new plays through in-person opportunities this summer."
                                                      ~ Wendy C. Goldberg, Artistic Director, National Playwrights Conference
---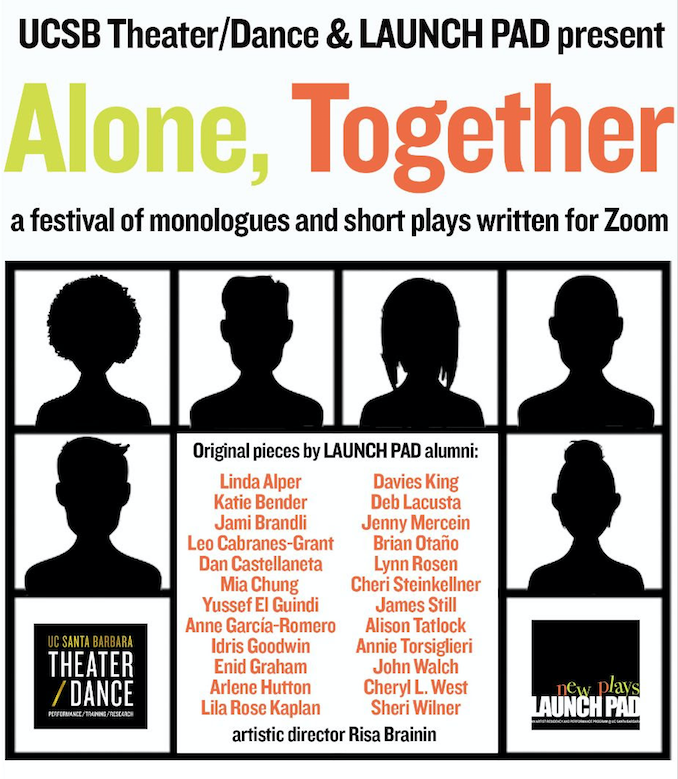 If you are interested in licensing the Alone, Together compilation,
please contact CustomerService@dpcplays.com or visit their website.
---
For updates on the LAUNCH PAD Program like us on Facebook!
Take a moment to flip through the LAUNCH PAD brochure!