Welcome to LAUNCH PAD!
BLACK LIVES MATTER
As our UCSB Chancellor Yang so eloquently expressed to the university community on May 29, 2020, "We share the anguish, outrage, and grief of our black community. We stand together in solidarity against hate and injustice."
The Department of Theater and Dance and LAUNCH PAD continue to stand with the Black community. We commit to doing our part to support and lift up Black voices through the art we create, the scholarship we provide, and the teaching we impart.
We started LAUNCH PAD in 2005 and are proud to have supported so many great playwrights and plays on their journey from incubation to professional world premiere. And we know we can do better. We make an ongoing commitment to honor and amplify BIPOC voices through workshops, readings, and preview productions.
The concept of the "Preview Production" is unique in American theater: a fully realized production of a new play without the pressures of the commercial world; the play stays in previews throughout the run of the show, allowing the writer to continue revising as the piece evolves through performance. The combination of our talented students, faculty, and professional guest artists working side by side makes for a rich experience for all.
We are excited to have you join us for these fresh, timely, provocative, and entertaining new plays. Be there from the beginning, and you can say "Hey! I saw that play at UCSB before anyone else." 
- Risa Brainin, Artistic Director
In The News...
James Still's trilogy The Jack Plays is the winner of the 2020 Indiana Authors Award in the Drama category! The plays in the trilogy are The House That Jack Built, Appoggiatura, and Miranda.
Every two years, the Eugene and Marilyn Glick Indiana Authors Awards honor the best books written by Indiana authors in eight categories. Established in 2009, these awards celebrate Indiana writers and shine a light on Indiana's rich and diverse literary programming.  
We are proud to have developed Appoggiatura through a LAUNCH PAD Preview Production in 2013. 
Congratulations, James!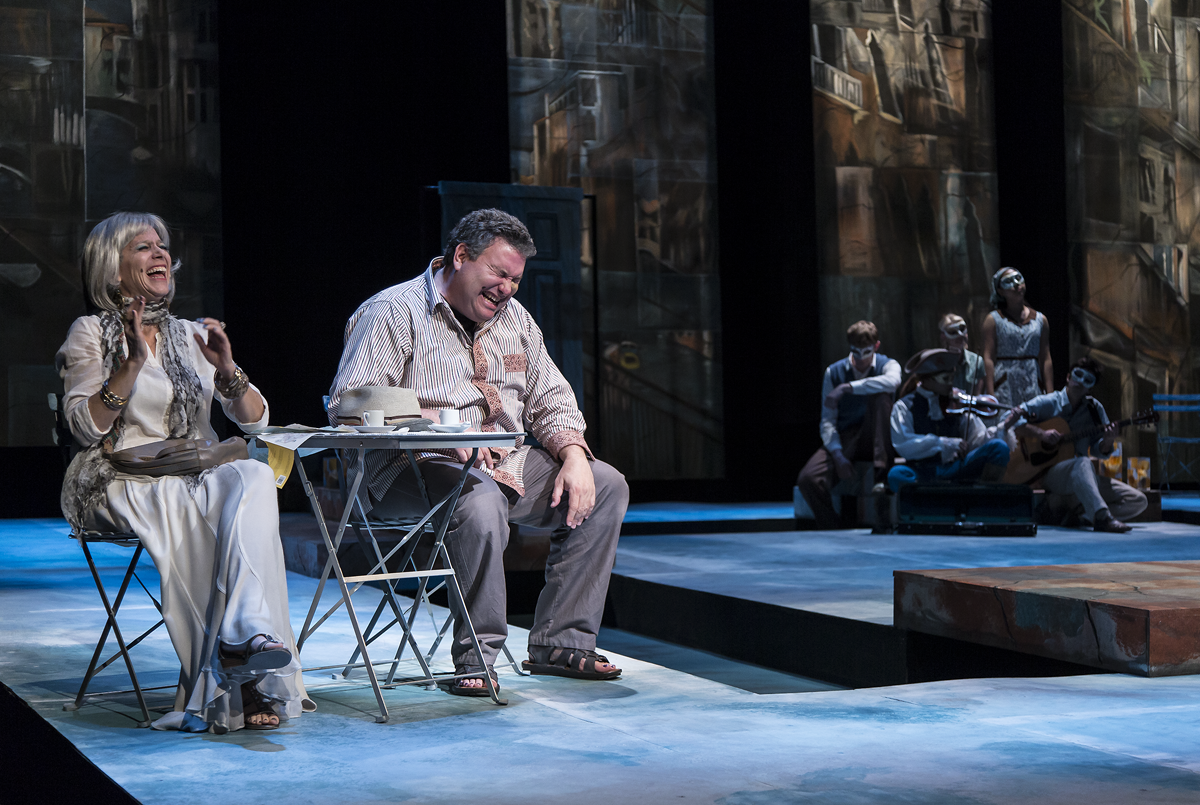 A scene from our 2013 Preview Production of Appoggiatura by James Still.
Cast: Annie Torsiglieri, Irwin Appel. Also featured: Andrea Barborka, Chris Costanzo,
Ian Elliot, Sophie Hassett, Dominic Olivo, Julian Remulla, and Sachi Tanaka.
 
If you are interested in licensing the Alone, Together compilation,
please contact CustomerService@dpcplays.com or visit their website.
Fall 2020 Reading Events...
 
The Son (Musuko)
a one-act play by Osanai Kaoru
a new translation by David Jortner
October 3, 2020
5:00 pm (PST) on Zoom
Register here for this free event
directed by Risa Brainin
this online reading features guest artist
Joe Spano and our UCSB student artists
 
November 5, 2020
7:00 pm (PST) on Zoom
Online link to be provided
directed by Risa Brainin
this online reading features Irwin Appel and Anne Torsiglieri
This event is sponsored by the Interdisciplinary Humanities Center. 
Read more about it here.
For updates on the LAUNCH PAD Program like us on Facebook!
Take a moment to flip through the LAUNCH PAD brochure!