Welcome to LAUNCH PAD
A Letter from our Artistic Director...
Welcome to LAUNCH PAD! 
LAUNCH PAD began in 2005 and we are proud to have supported so many talented playwrights and plays on their journey from incubation to professional world premiere.
Our 2023 started with the "LAUNCH PAD Amplify Reading Series Festival" on January 13 & 14, featuring the works of Yussef El Guindi, Jacqueline E. Lawton, Eric Reyes Loo, and Stephanie Kyung Sun Walters. In February/March, we presented the preview production of "SHE WOLF, Margaret of Anjou" written by Katie Bender. 
The concept of a "Preview Production" is unique in the American theater: a fully realized and professionally designed and directed production that stays in previews throughout the run of the show allowing the writer to revise their work through the final performance. Bringing together talented students, faculty artists, and professional guest artists to work on these dynamic new plays is the hallmark of our program.
We closed out the season with our 2023 Summer Reading Series which featured new plays by E. M. Lewis, Melinda Lopez, and James Still. For those who were able to join us this season: thank you! We are so grateful to our donors and audiences for keeping new plays alive and well in Santa Barbara!
Stay tuned for the preview production of James Still's EVERYBODY'S FAVORITE MOTHERS in February/March of 2024.
If you have any questions about LAUNCH PAD, please reach out to LAUNCHPAD@theaterdance.ucsb.edu. |
Much more to come!
Risa
---
In loving memory...
It is with great sadness that we mourn the loss of our dear friend, Bill Kitchen.
Bill and Linda Kitchen have been devoted supporters and friends of the
UCSB Theater and Dance Community and important members of our LAUNCH PAD family for many years.
We will always remember Bill as a generous, insightful, charismatic individual with a fabulous sense of humor!
He was a great storyteller. We are so grateful to have known Bill and will miss him very much.
"May flights of angels sing thee to thy rest!"
Bill and Linda Kitchen in Sonoma, October 2022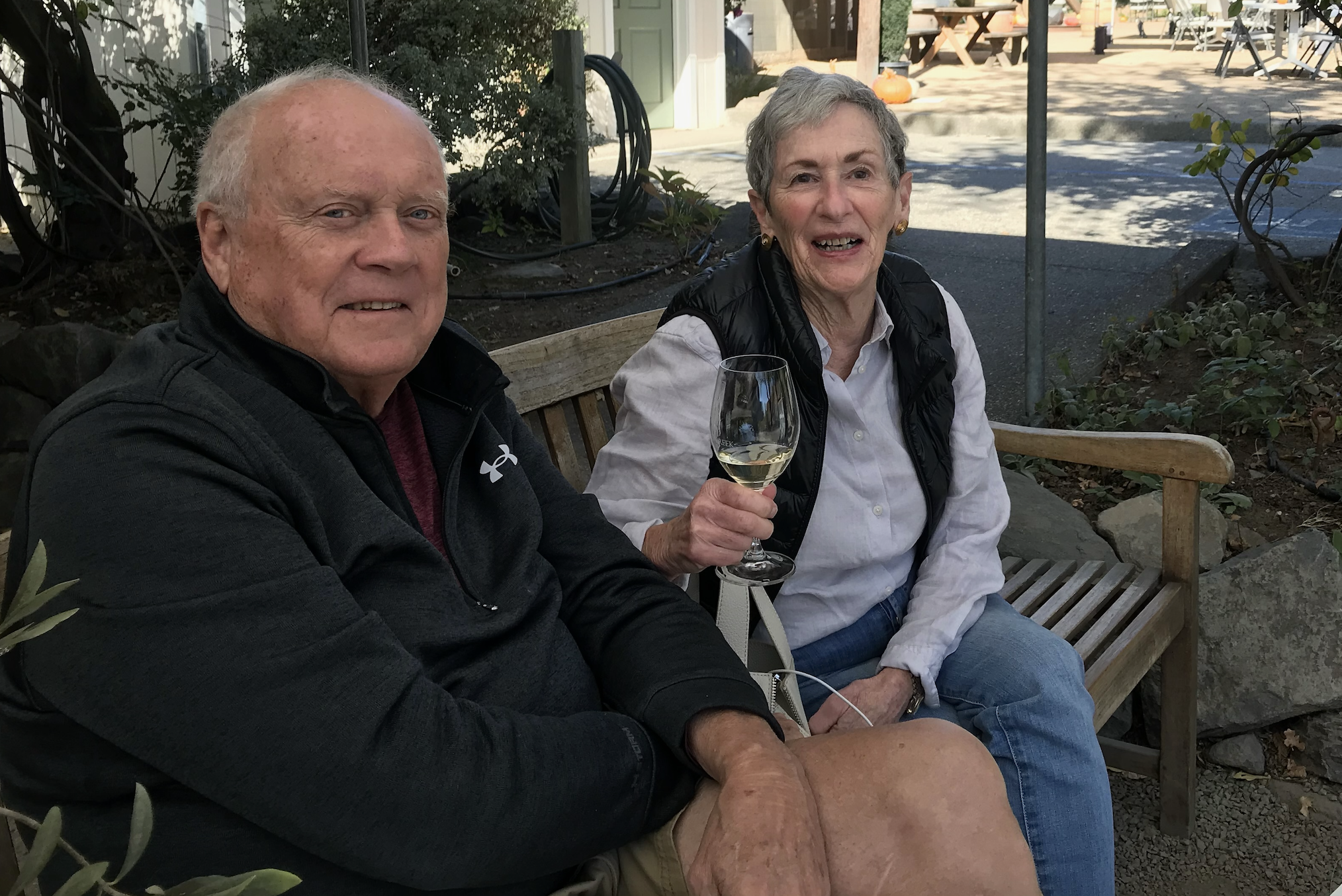 ---
Upcoming Events
* * * * * *
Coming in February/March 2024...
Everybody's Favorite Mothers
by James Still
directed by Risa Brainin
* * * * * *
---
In The News...
---
Congratulations Candrice!
Candrice Jones wins 2023 Kesselring Prize
---
Congratulations Kareem!
Playwright Kareem Fahmy
(with American Fast) is the
2022-23 Woodward/Newman Award Winner.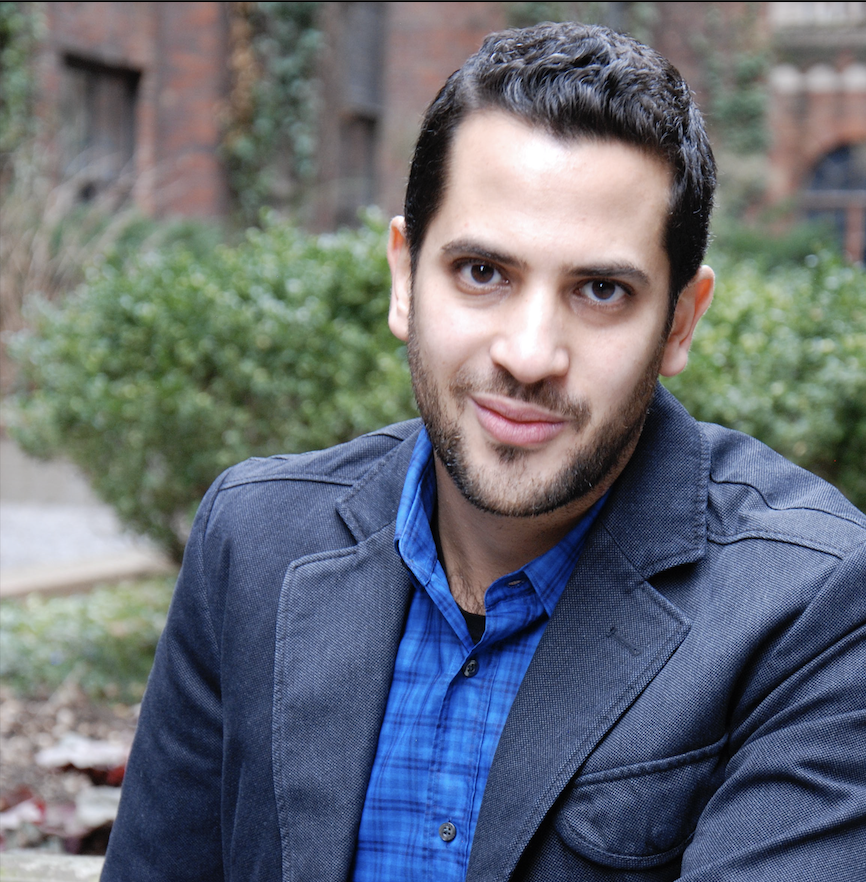 American Fast was featured in
LAUNCH PAD's 2021 BIPOC Reading Series Festival.
---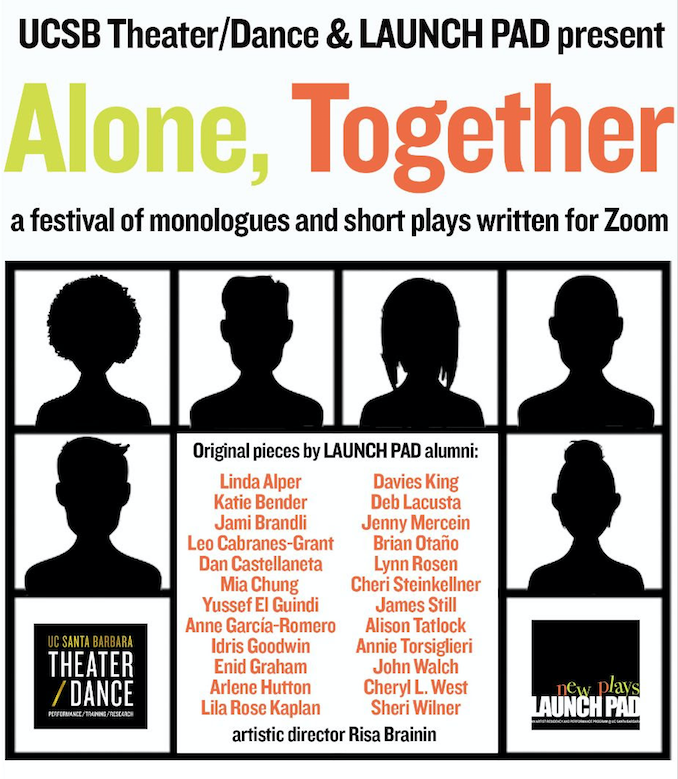 If you are interested in licensing the Alone, Together compilation,
please contact CustomerService@dpcplays.com or visit their website.
---
For updates on the LAUNCH PAD Program like us on Facebook!
Take a moment to flip through the LAUNCH PAD brochure!