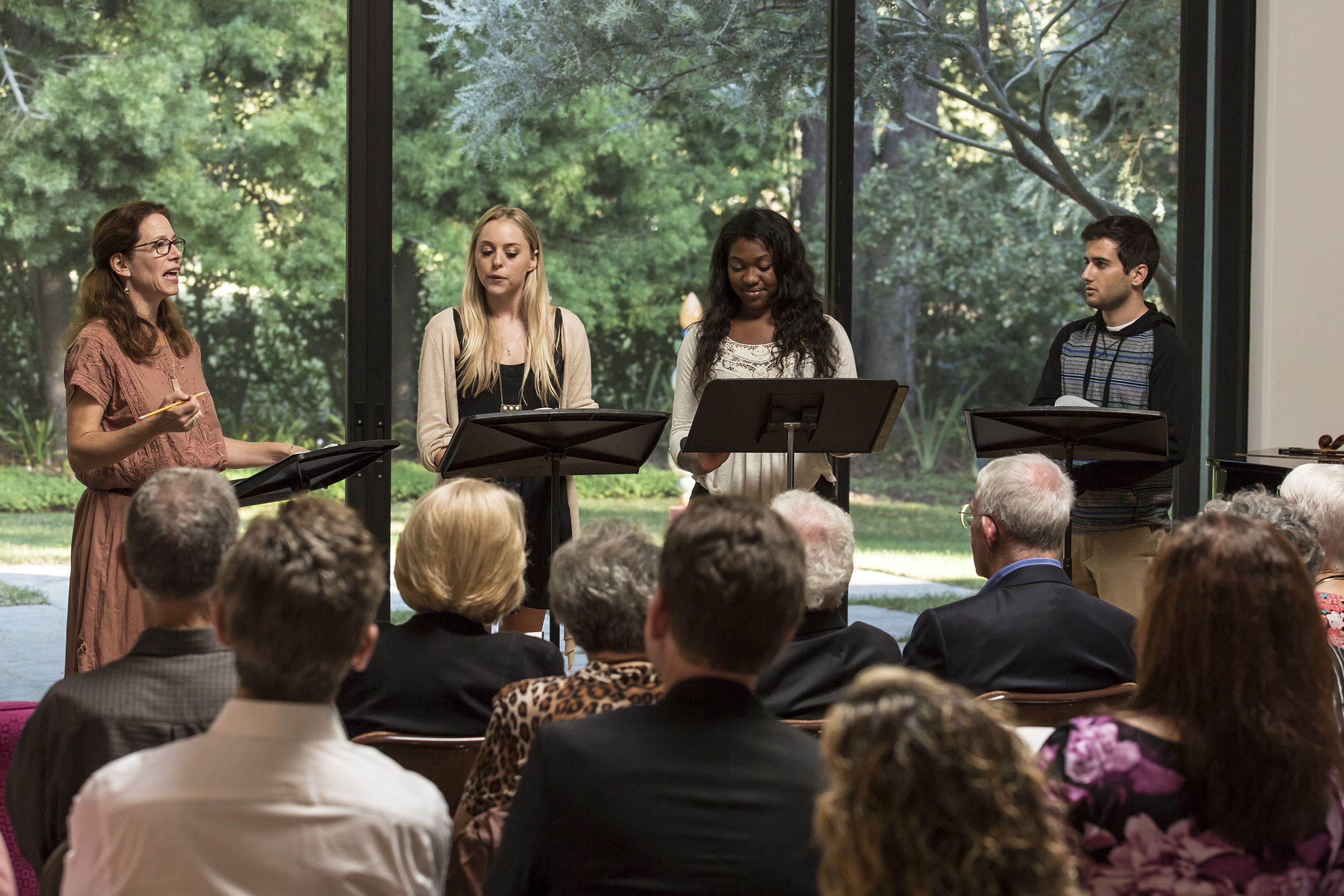 Please click this link for details about our 2019 Summer Reading Series
The LAUNCH PAD New Plays In Process Reading Series invites three professional playwrights to join the UCSB community as artists-in-residence in a summer course each year. The collaboration between LAUNCH PAD Artistic Director Risa Brainin, a team of undergraduate students and the playwrights culminates in public readings and open rehearsals. Through this process, students learn the vital skills of working on plays in the earliest of stages of their development.
The class is for actors, designers, directors, dramaturgs, playwrights, and stage managers. Actors read the roles, playwrights work closely with the professional writers shadowing their process, directors shadow the professional director and work as assistants in the process, designers bring ideas to the writers in the form of sketches, research, and models, and stage managers work with the whole team to facilitate scheduling and running rehearsals along with the integration of new pages into the process each day. This course expands the reach of the program to include more students and provides another kind of incubator for plays and playwrights in the pipeline for LAUNCH PAD preview productions. 
UCSB Summer Sessions produced a short film about the Reading Series in 2014:
Photo by David Bazemore
This program is supported by the UCSB Summer Sessions Cultural and Enrichment Grant.