Event Date:
Friday, May 16, 2008

to

Saturday, May 24, 2008
a play by Barbara Lebow, directed by Risa Brainin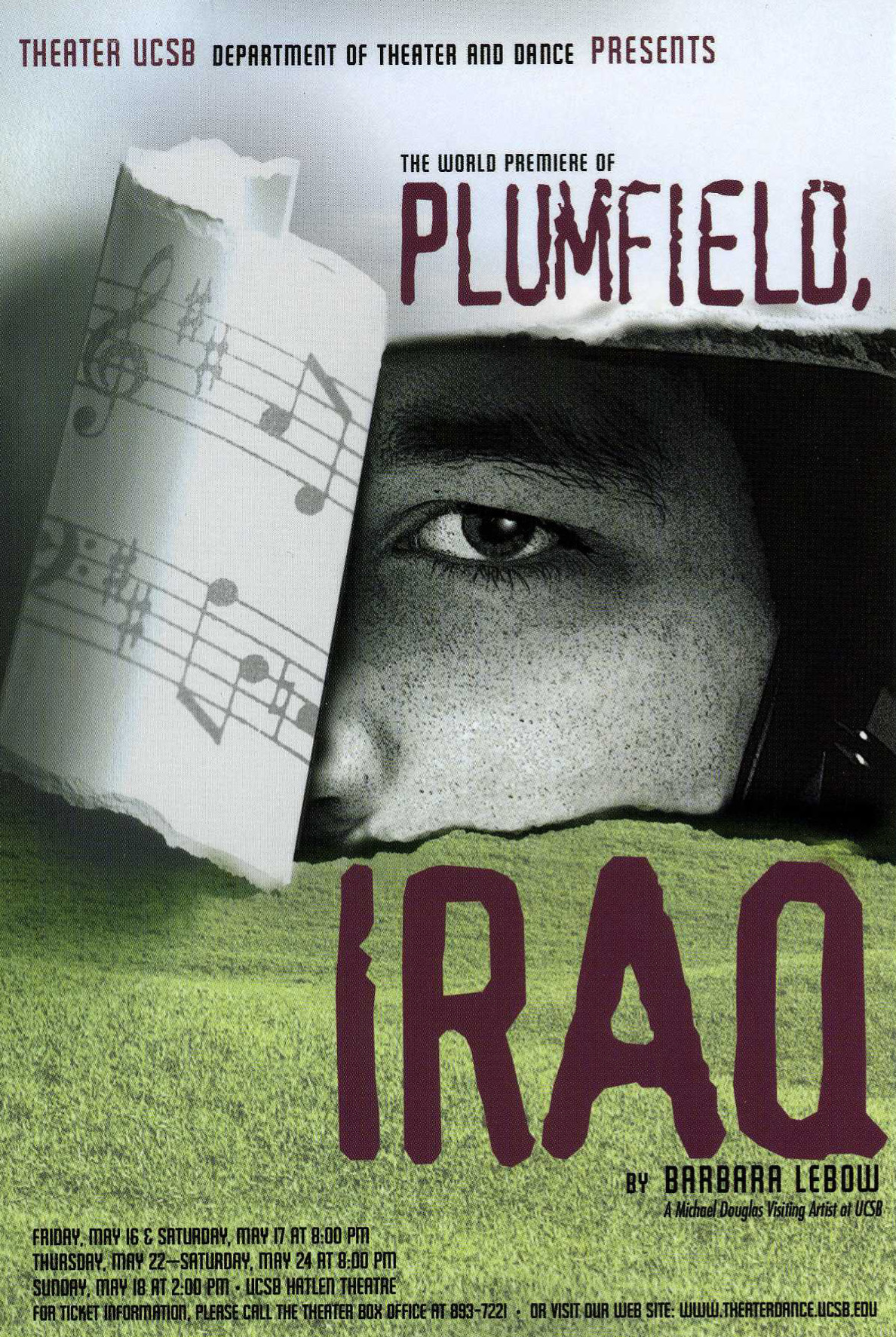 About the Play
A close-knit group of high school seniors in a small town in Washington State are convinced that the 2003 public pronouncement of "Mission Accomplished" means the end of combat is near—some join the military, anticipating light duty and a ticket to a college education and a better future. The play examines the consequences of this choice, both for those who fight and those of us who wait at home.
This drama uses sound, light, music, and multimedia effects to take us inside the experiences of these young soldiers and move us between past and present, fantasy and reality, and in and out of the mind of a young soldier.
This provocative drama challenges us to go inside the experience of the young soldiers who fight our wars. How do they return from the horrors of the battlefield? How do we care for them? And what atonement is required of all of us?
About the Playwright
For the most up-to-date information about Barbara Lebow please visit her website!
Production Team
Written by Barbara Lebow
Director: Risa Brainin
Scenic Designer: Tal Sanders
Costume Designer: Ann Bruice
Associate Costume Designer: Brook Burnett
Lighting Designer: Michael Klaers
Composer: Michael Keck
Videographer: Michael Figge
Stage Manager: Hallie Baran
Assistant Director: Lukas Bridgeman
Music Director: Andres Enriquez
Dramaturg: Clareann Despain
Dance Consultant: Christopher Pilafian
Fight Choreographer: Jeff Mills
Military Consultant: Kayitz Finley
Voice Coach: Michael Morgan
Cast
Josh Domingo
Christy Escobar
Charlie Faith
Amy Gumenick
Josh Heisler
Josh Keeler
Brennan Kelleher
Brytni Sarpy
Photos
To view a complete gallery of photos from Plumfield, Iraq and those for our other LAUNCH PAD Preview Productions please visit the show's album on our Facebook page!
January 26, 2015 - 1:09pm