Event Date:
Friday, February 12, 2010

to

Saturday, February 20, 2010
a play by Sheri Wilner, directed by Risa Brainin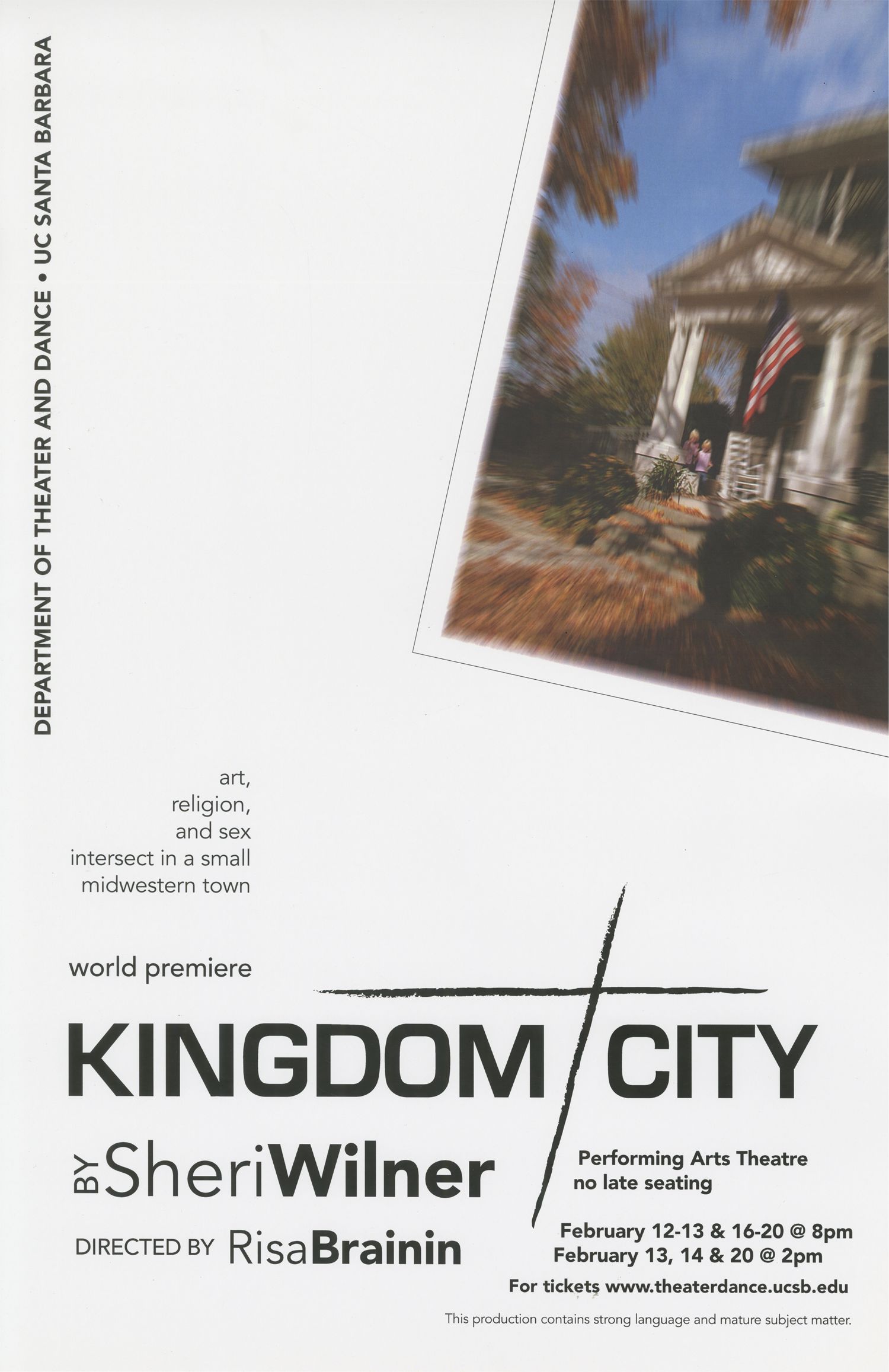 About the Play
For a description of Kingdom City please visit this page detailing its professional debut!
About the Playwright
For information about Sheri Wilner please visit her page on Wikipedia.
Production Team
Written by Sheri Wilner
Director: Risa Brainin
Scenic Designer: Andrew Layton
Costume Designer: Ann Bruice
Lighting Designer: Michael Klaers
Sound Designer: Daniel Melnick
Assistant Director: Clareann Despain
Dramaturg: Brian Granger
Stage Manager: Daniel Trostler
Cast
Annie Torsiglieri
Lydria Rae Benko
Merlin Huff
Jason Andrew Narvy
Chase O'Donnell
Trevor Wade
Photos
To view a complete gallery of photos from Kingdom City and those for our other LAUNCH PAD Preview Productions please visit the show's album on our Facebook page!
January 26, 2015 - 1:16pm