Event Date:
Thursday, February 28, 2013

to

Saturday, March 9, 2013
a play by James Still, directed by Risa Brainin

Preview Video
About the Play
Appoggiatura: uh-poj-uh-toor-uh. From the Italian appoggiare meaning "to lean." In music, appoggiatura is a note of long or short duration sometimes creating a dissonance before resolving into a main note. And so it is with the play: what begins on a rainy night inside an old-world hotel room in Venice ends on a bright sunny day outside on its streets and campos. An old woman who knows this might be her last trip to Italy. Her granddaughter who has just graduated from college and has no idea what comes next. A middle-aged man who doesn't know how to mend his broken heart. Their young Italian tour guide who makes up any history he doesn't know. And a drunken street musician who seems to be following them wherever they go. APPOGGIATURA is a play about an American family finding itself by completely losing itself. Italy is a good place to do that...
Read the article about Appoggiatura and LAUNCH PAD in American Theatre Magazine
About the Playwright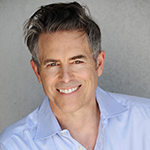 JAMES STILL's award-winning plays have been produced throughout the United States, Canada, Europe, Japan, China, and Australia.  He was recently inducted into the College of Fellows of the American Theatre at the Kennedy Center (and serves on the Board) and is an elected member of the National Theatre Conference at the Player's Club in New York.    He is a two-time TCG-Pew Charitable Trusts' National Theatre Artist with the Indiana Repertory Theatre where he is in his fifteenth season as the IRT's first-ever playwright in residence. He is also a winner of the William Inge Festival's "Otis Guernsey New Voices Playwriting Award," the Charlotte B. Chorpenning Playwright Award for Distinguished Body of Work, is a three-time Pulitzer Prize nominee, and three of his plays have received the Distinguished Play Award from the American Alliance for Theatre & Education.  His plays have been developed and workshopped at Robert Redford's Sundance Lab, the Eugene O'Neill Playwright's Center, the New Harmony Project, The Lark, New Visions/New Voices at the Kennedy Center, Weston Playhouse Residency, and the Telluride Playwright's Festival.  His play THE HOUSE THAT JACK BUILT is the 2012 winner of the Todd McNerney New Play Prize from the Spoleto Festival.  
RECENT WORLD PREMIERS:  I LOVE TO EAT – a solo play about American culinary icon James Beard which plays this season at the Round House in Washington, DC and Portland Center Stage in Portland, OR.   LOVE ME SOME AMNESIA at American Blues Theater in Chicago.  And THE HOUSE THAT JACK BUILT at Indiana Rep.  Other new plays include THE MARY TODD LINCOLN PROJECT commsisioned by Ford's Theatre in Washington, D.C.; 36 commissioned by Illusion in Minneapolis; and APRIL 4, 1968 commissioned by Indiana Repertory Theatre
Mr. Still's other plays include THE HEAVENS ARE HUNG IN BLACK, THE VELVET RUT, IRON KISSES, LOOKING OVER THE PRESIDENT'S SHOULDER and A LONG BRIDGE OVER DEEP WATERS for Cornerstone's Faith-Based Theatre Cycle in Los Angeles which premiered at the John Anson Ford Amphitheater.  Mr. Still's most produced play is AND THEN THEY CAME FOR ME, translated into several languages and seen around the world. OTHER PLAYS include AMBER WAVES (the John F. Kennedy Center for the Performing Arts in Washington, D.C.) which was recently produced in Tokyo and in Flint, Michigan; HE HELD ME GRAND (People's Light & Theatre Company and Indiana Rep); and A VILLAGE FABLE which was commissioned by the Mark Taper Forum, premiered at the Honolulu Theatre for Youth, produced at the Children's Theatre Company in Minneapolis, and in Switzerland at the Zurich Young People's Theatre.  HUSH: AN INTERVIEW WITH AMERICA was co-commissioned and premiered by Childsplay in Tempe, AZ, and Metro Theater Company in St. Louis and continues to be produced many times a season. 
Mr. Still's work in television and film and has been nominated for five Emmy's, a Television Critics Association Award, and was twice a finalist for the Humanitas Prize. He was a producer/head writer for the series "Paz" airing daily on both TLC and Discovery Kids. For Nickelodeon he was a writer and story editor for Maurice Sendak's long-running "Little Bear", and the Bill Cosby series "Little Bill." Mr. Still also wrote "The Little Bear Movie" and the feature film "The Velocity of Gary."
Mr. Still grew up in a tiny town in Kansas, graduated from the University of Kansas, and lives on the West Coast.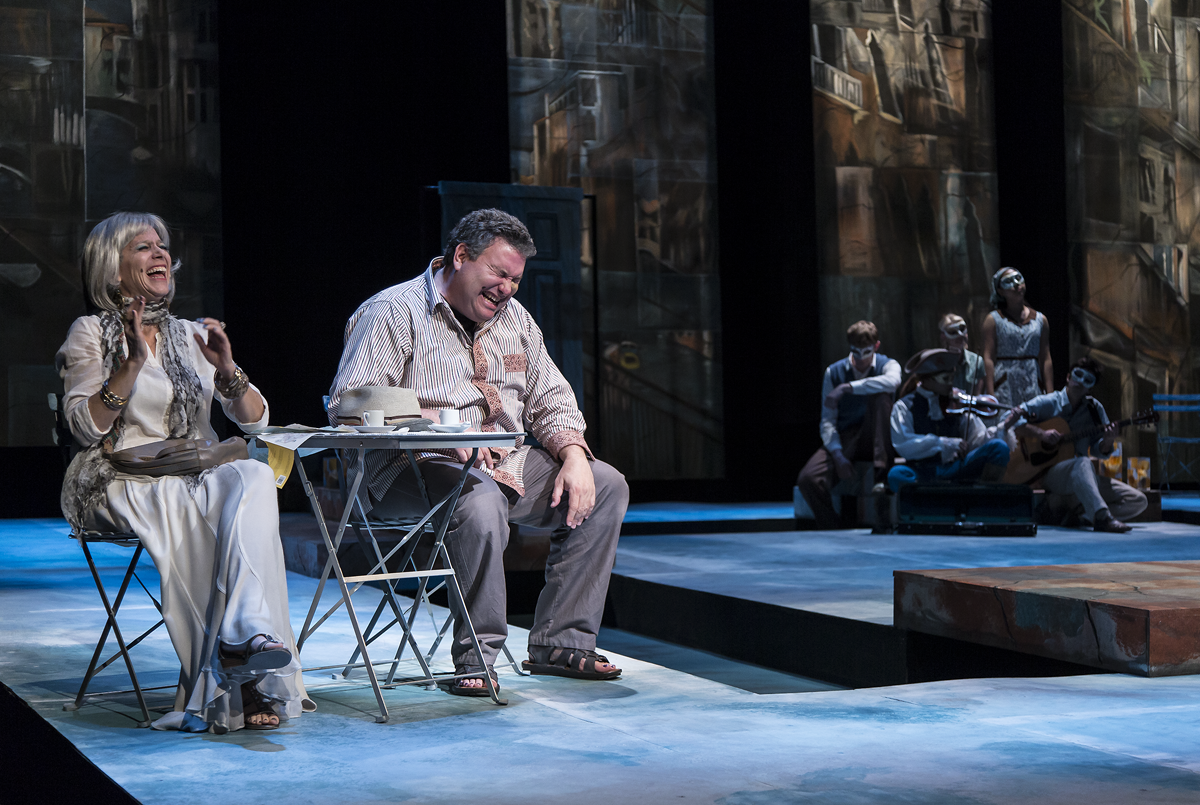 A scene from our 2013 Preview Production of Appoggiatura 
by James Still.
Cast: Annie Torsiglieri, Irwin Appel. Also featured: Andrea Barborka, Chris Costanzo, Ian Elliot, Sophie Hassett, Dominic Olivo, Julian Remulla, and Sachi Tanaka.
Production Team
Written by James Still

Director: Risa Brainin

Scenic Designer: Nayna Ramey

Costume Designer: Devon Painter

Lighting/Video/Sound Designer: Michael Klaers

Musical Director: David Potter

Choreographer: Christina McCarthy

Dialect Coach: Michael Morgan

Dramaturg/Assistant Director: Haddy Kreie

Stage Manager/Assistant Director: Ian Messersmith
Cast
Irwin Appel

Anne Torsiglieri

Andrea Barborka

Chris Costanzo

Ian Elliot

Sophie Hassett

Dominic Olivo

Julian Remulla

Sachi Tanaka
Photos
To view a complete gallery of photos from Appoggiatura and those for our other LAUNCH PAD Preview Productions please visit the show's album on our Facebook page!
January 26, 2015 - 1:42pm