Event Date:
Thursday, May 19, 2016

to

Friday, May 27, 2016
a play by Idris Goodwin, directed by Risa Brainin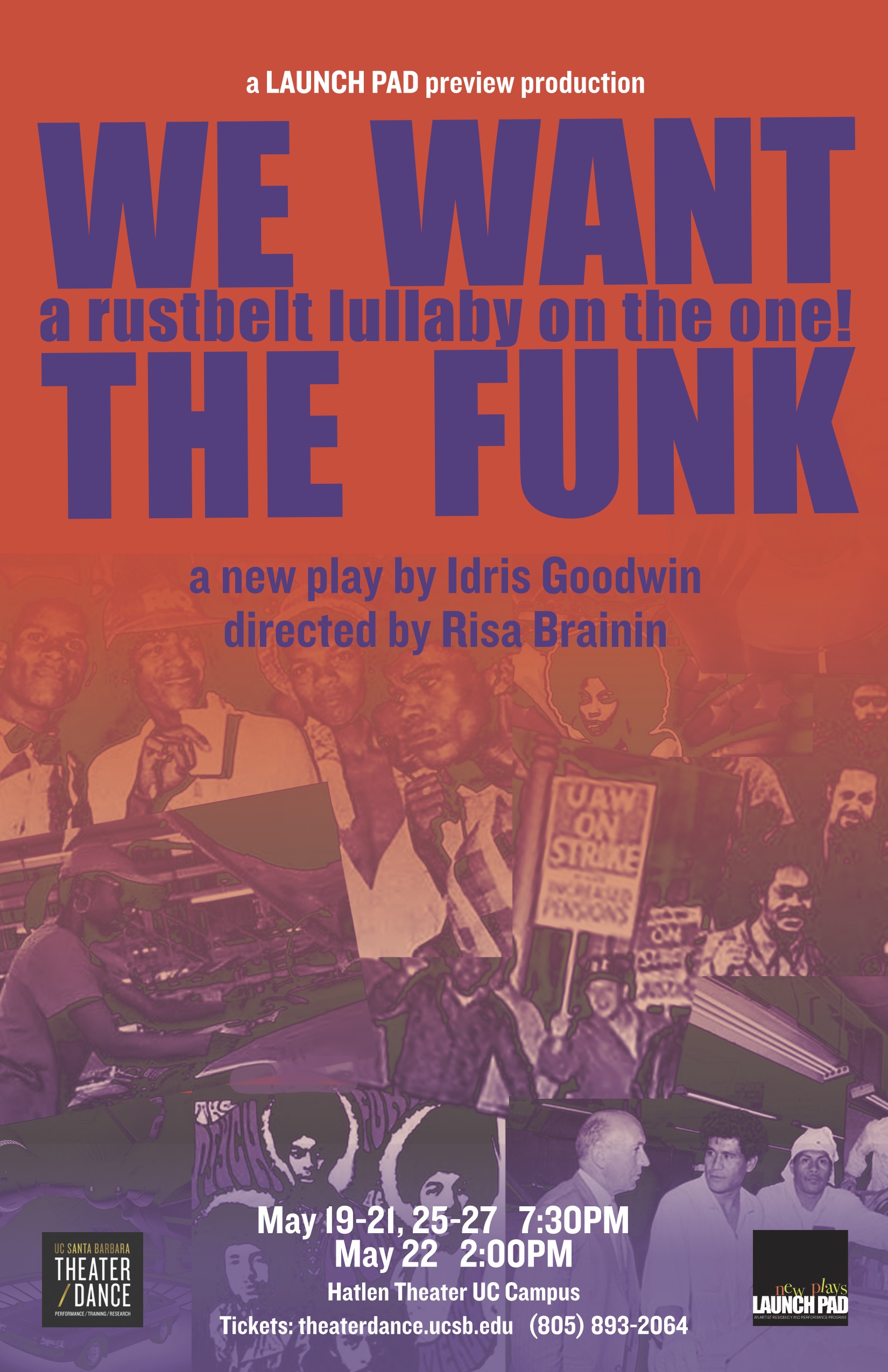 About the Play
It's the early 1970s and the fourth largest auto company in the Midwest just laid off more than half its workers. Chuck is one of them, but he's not worried. Chuck is convinced that "the funk" will bring prosperity. Only thing, Chuck can't play no instrument. But somewhere in this sea of the recently unemployed and rejected—those morphine addicted Vietnam vets---those ex militants turned public servants—gear heads, burnouts, labor activists, Motown woulda coulda beens, and hustlers---somewhere in all that is Chuck's band. This psychedelic rhythmic verse drama follows one ordinary man's pursuit of a new working class frontier.
About the Playwright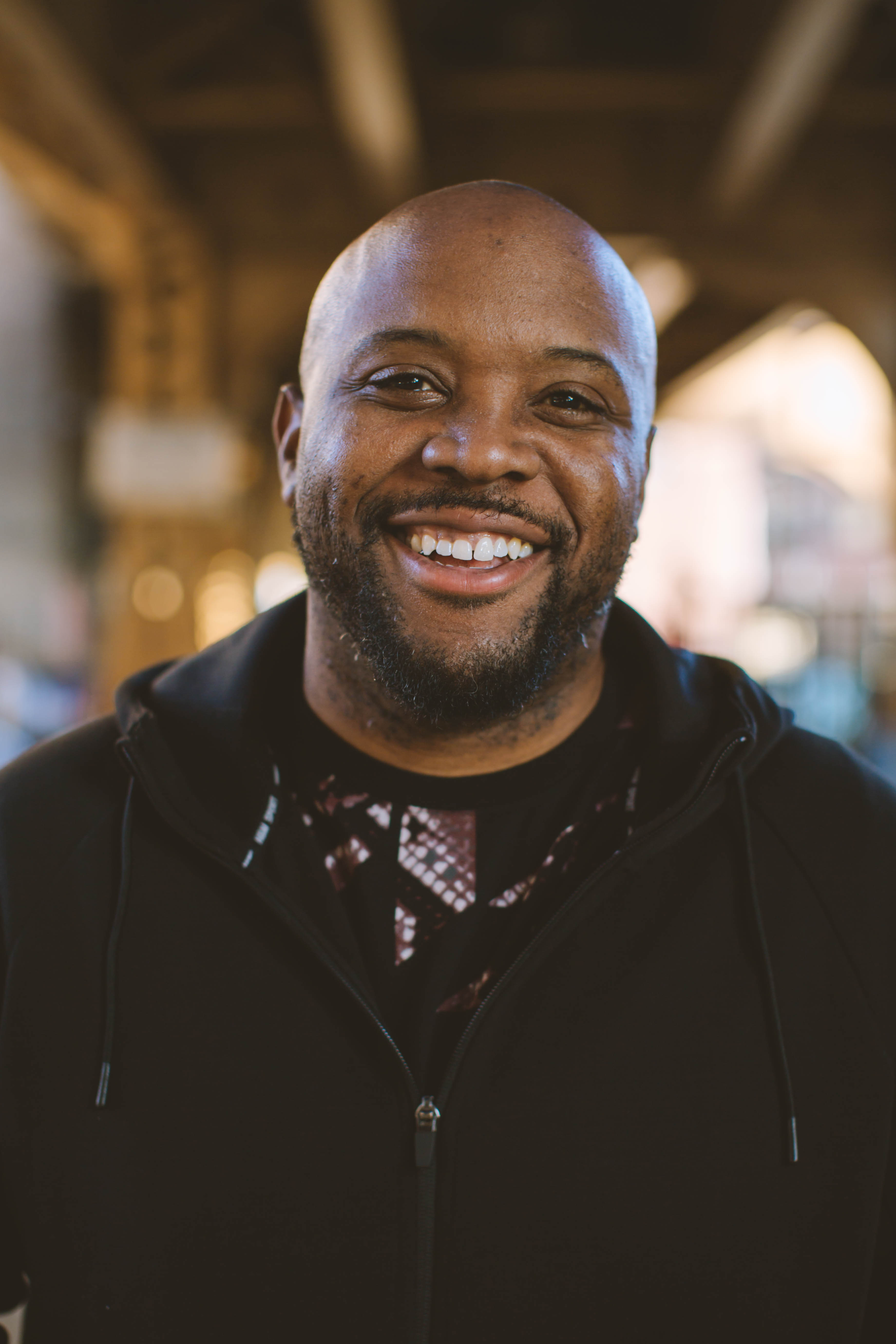 IDRIS GOODWIN is a playwright, rapper and essayist. His plays include How We Got On, Remix 38 (Actors Theater of Louisville); And in this corner: Cassius Clay (StageOne Family Theater), This is Modern Art (Steppenwolf), Blackademics (Crowded Fire). Goodwin is one of the six playwrights featured in Hands Up, an anthology commissioned by The New Black Fest. Hands Up is being presented across the country. Upcoming plays include Bars and Measures (B Street Theatre) and The Realness (Merrimack Rep). He is the recipient of InterAct Theater's 20/20 Commission Award. Goodwin has been writer in residence at Berkeley Rep's Ground Floor Program, The Lark Center, The Kennedy Center and New Harmony Project. An accomplished hip hop and spoken word artist, he's been featured on HBO, Sesame Street and Discovery Channel. He the author of the pushcart nominated essay collection These Are The Breaks (Write Bloody, 2011). His latest album is Rhyming While Black. Idris teaches performance writing and Hip Hop aesthetics at Colorado College. (Photo Credit: Mercedes Zapata)
Production Team
Written by Idris Goodwin
Director: Risa Brainin
Scenic Designer: Shaun Motley
Costume Designer: Devon Painter
Lighting Designer: Michael Klaers
Composer/Sound Designer: Randy Tico
Choreographer: Christina McCarthy
Dramaturg: Liz Engelman
Musical Director: Jon Nathan
Associate Dramaturgs: Jaime Gray, Jihye Kim
Assistant Directors: Miriam Dance, Sian Harden
Assistant Costume Designer: Maddison Carroll
Assistant Scenic Designer: Jia Gu
Music Consultant: Alex Blue
Stage Manager: KC Buller
Cast
Jeff Mills
Jenna Scanlon
Joré Aaron-Broughton
Luis Gomez
Charles Grant
Alexander Hudson
Tonea Lolin
Maddie Martin
Peerada Meemalayath
Truly Polite
Tyler Reinhold
Rigoberto Sanchez
Kody Siemensma
Andre Taylor
Chelsea Williams
Verenice Zuniga
Photos
To view a complete gallery of photos from We Want the Funk and those for our other LAUNCH PAD Preview Productions please visit the show's album on our Facebook page!
March 5, 2015 - 9:45am