Event Date:
Friday, May 26, 2006

to

Saturday, June 3, 2006
a play by John Walch, directed by Risa Brainin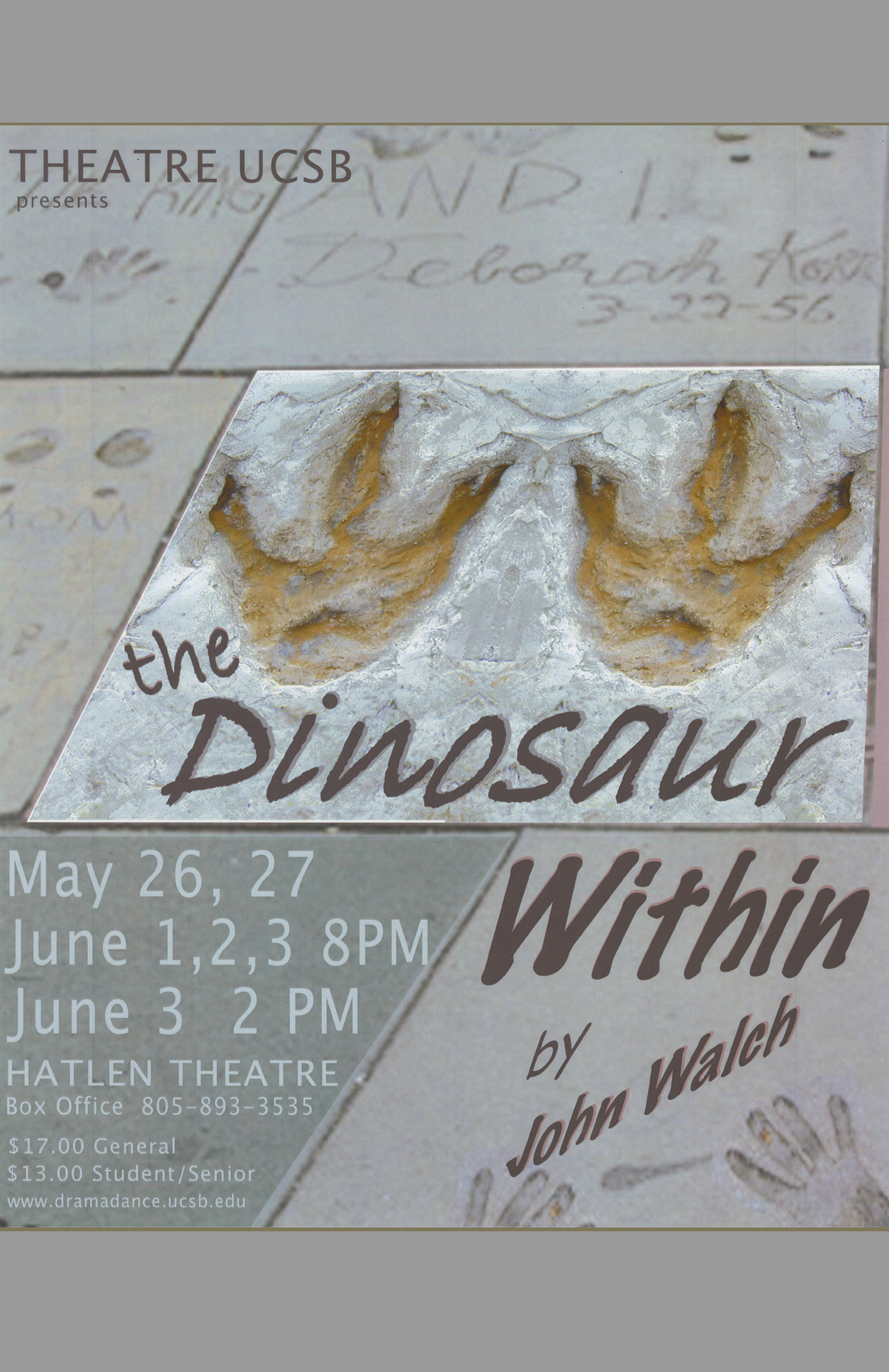 About the Play
For information about The Dinosaur Within please read this interview with the playwright!
About the Playwright
For information about John Walch, please visit his Wikipedia page!
Production Team
Written by John Walch
Director: Risa Brainin
Costume Designers: Dianne J. Holly & Meredith Keir
Lighting Designers: Kacey Kvamme & Vickie J. Scott
Scenic Designer: Tal Sanders
Associate Scenic Designer: Brittany Baughman
Composer/Sound Designer: Irwin Appel
Videographer: Mike Figger
Stage Manager:  Alex E. Berger
Assistant Director: Torsten Sannar
Dialect/Voice Coach: Michael Morgan
Dramaturg: Alyssa Mullen
Cast
Daniel Flores
Amy Gumenick
Alexa Kahn
Brennan Kelleher
Alex Knox
Ryan Lockwood
Heather Moiseve
Carlos Peñuela
Ansley Pierce
Photos
To view a complete gallery of photos from The Dinosaur Within and those for our other LAUNCH PAD Preview Productions please visit the show's album on our Facebook page!
July 28, 2015 - 1:22pm