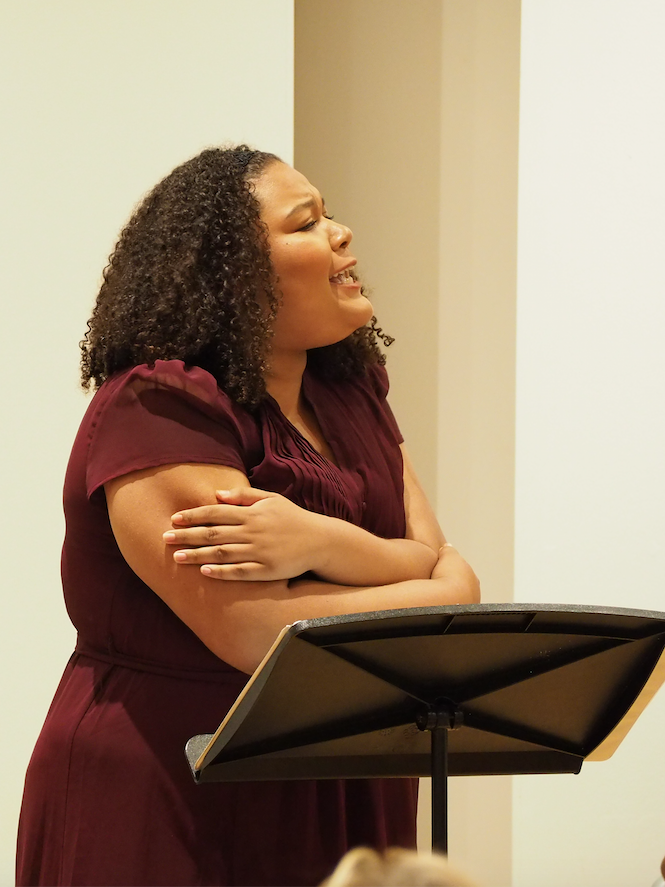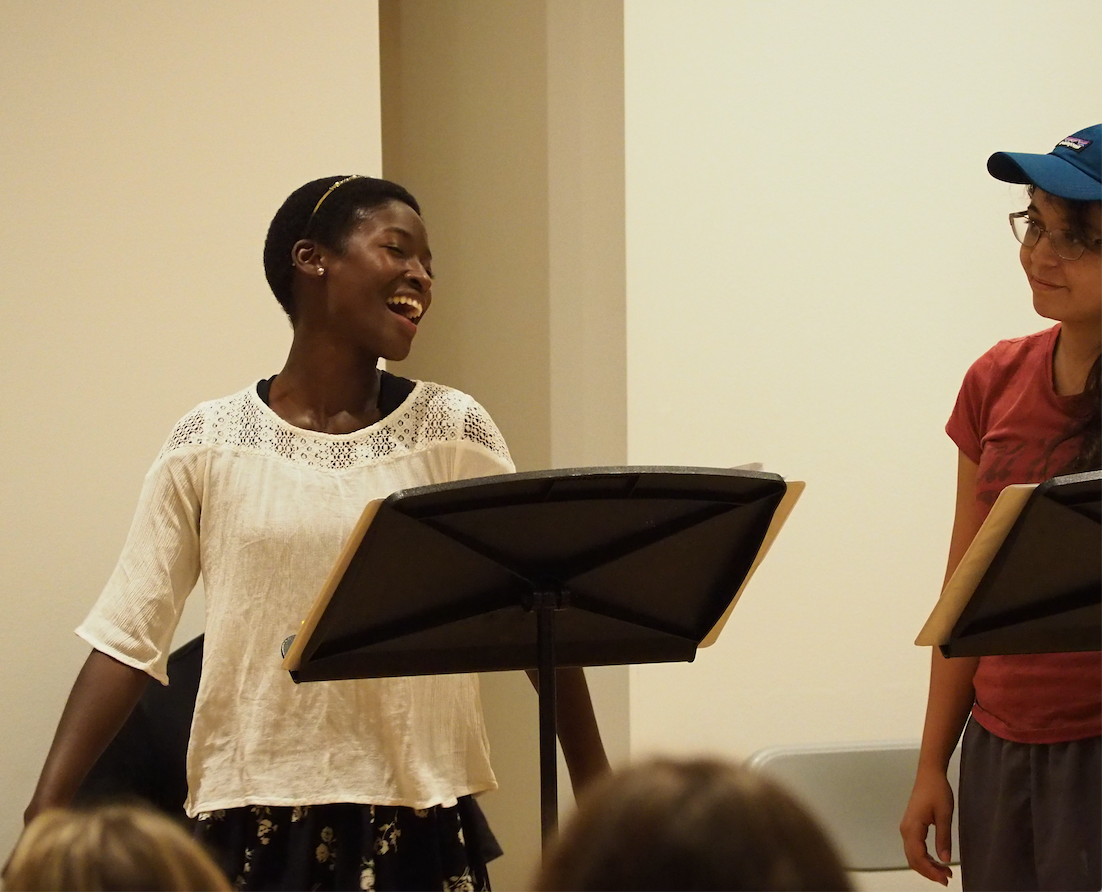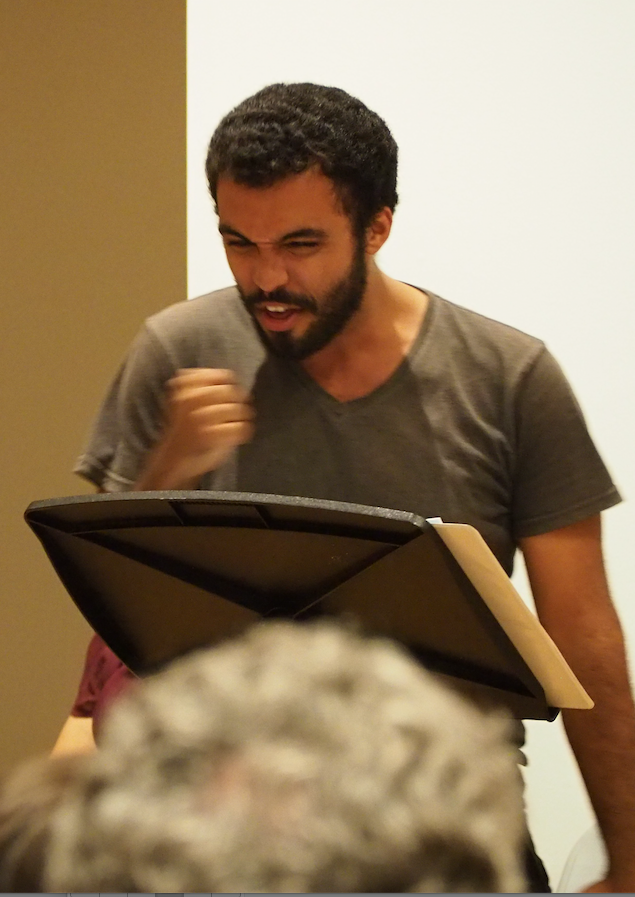 Photos from the 2018 Reading Series: The Watsons Go To Birmingham - 1963 by Cheryl L. West. 
From left to right: Roz Cornejo, Xochitl Clare, Kathy Hamilton, Jarred Webb.
Three Weeks : Three Playwrights : Three Plays
The LAUNCH PAD Summer Reading Series invites professional playwrights to join the UC Santa Barbara community as artists-in-residence as the main component of a summer course (THTR 146). The collaboration between LAUNCH PAD Artistic Director Risa Brainin, a team of undergraduate students, and the playwrights provides the experiential ground for professionals and students alike to participate in the creative process as it's happening. In addition to acting, students explore stage management and dramaturgy as well as lighting, costume, sound, and scenic design, offering ideas to the playwright as the script evolves. The week-long collaboration culminates in a public reading. Students learn the vital and specialized skills of working on plays in the earliest of stages of their development and as staged readings.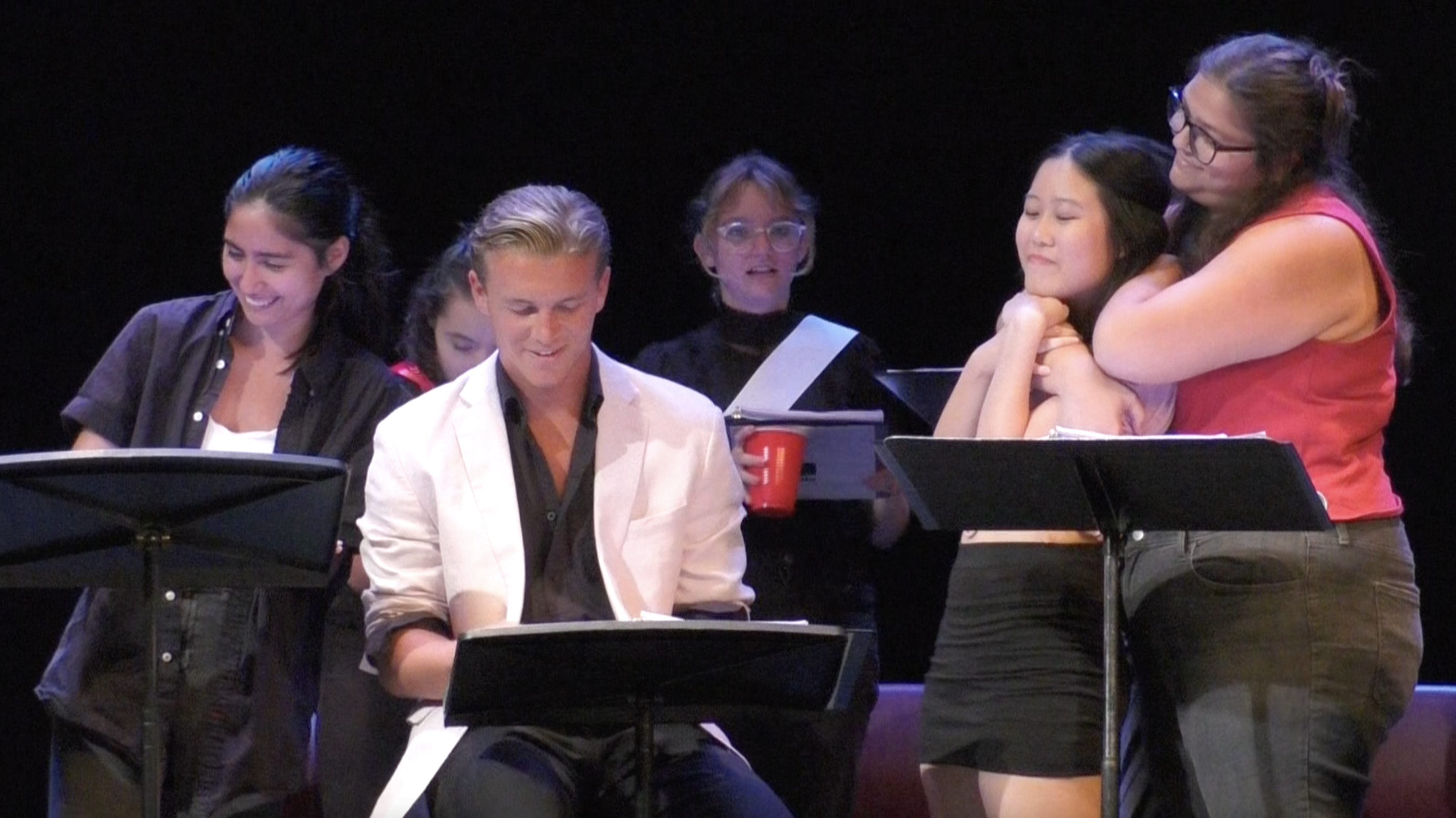 2023: Ahlora Smith, Emma Roybal, Holden Overbeck, Aivarey Sala, Joan Cheam, Indigo Runge
(photo by Abbs Stoiber)
THTR 146 is open to all UCSB students who have an interest in acting, design, directing, dramaturgy, playwriting, or stage management. Actors read the roles; playwrights work closely with the professional writers and shadow their process; directors shadow the professional director and work as assistants; designers bring ideas to the writers in the form of sketches, research, and models. Stage managers work with the whole team to facilitate scheduling and run rehearsals, which often requires integrating new pages into the process each day. This course expands the reach of the Theater/Dance program to include more students and provides another kind of incubator for plays and playwrights in the pipeline for LAUNCH PAD preview productions. 


Photos from the 2023 Summer Reading Series.
---
UCSB Summer Sessions produced a short film about the Reading Series in 2014:
---
The LAUNCH PAD Summer Reading Series
in the headlines...
Since its inception in 2014, the Summer Reading Series has been making headlines. Here are a few articles about the program:
Read about the 2022 Summer Reading Series in The Current.
An article announcing our 2019 Summer Reading Series in Broadway World.
An article about our 2017 Summer Reading Series in the Santa Barbara Independent.
'Literal Royalty': an article about our guest playwright, Joyce Carol Oates, in the UCSB Current.
An article about our 2016 season in Broadway World.
A radio interview with Joyce Carol Oates, one of our visiting playwrights.
This program is supported by the UCSB Summer Sessions Cultural and Community Grant.