Several times each year, professional playwrights are invited to "pop in" for a workshop and one-time reading of their new play. LAUNCH PAD provides a director, actors, and a theater (virtual or in person) ~ playwrights see their work "up on its feet" and in front of an audience, adding valuable insight to the development process.
Upcoming Pop Ups:
As Summer 2021 unfolds, we will keep you posted on Upcoming Pop Ups. Please check back or email us at launchpad@theaterdance.ucsb.edu.
Past Pop Ups:
June 10, 2021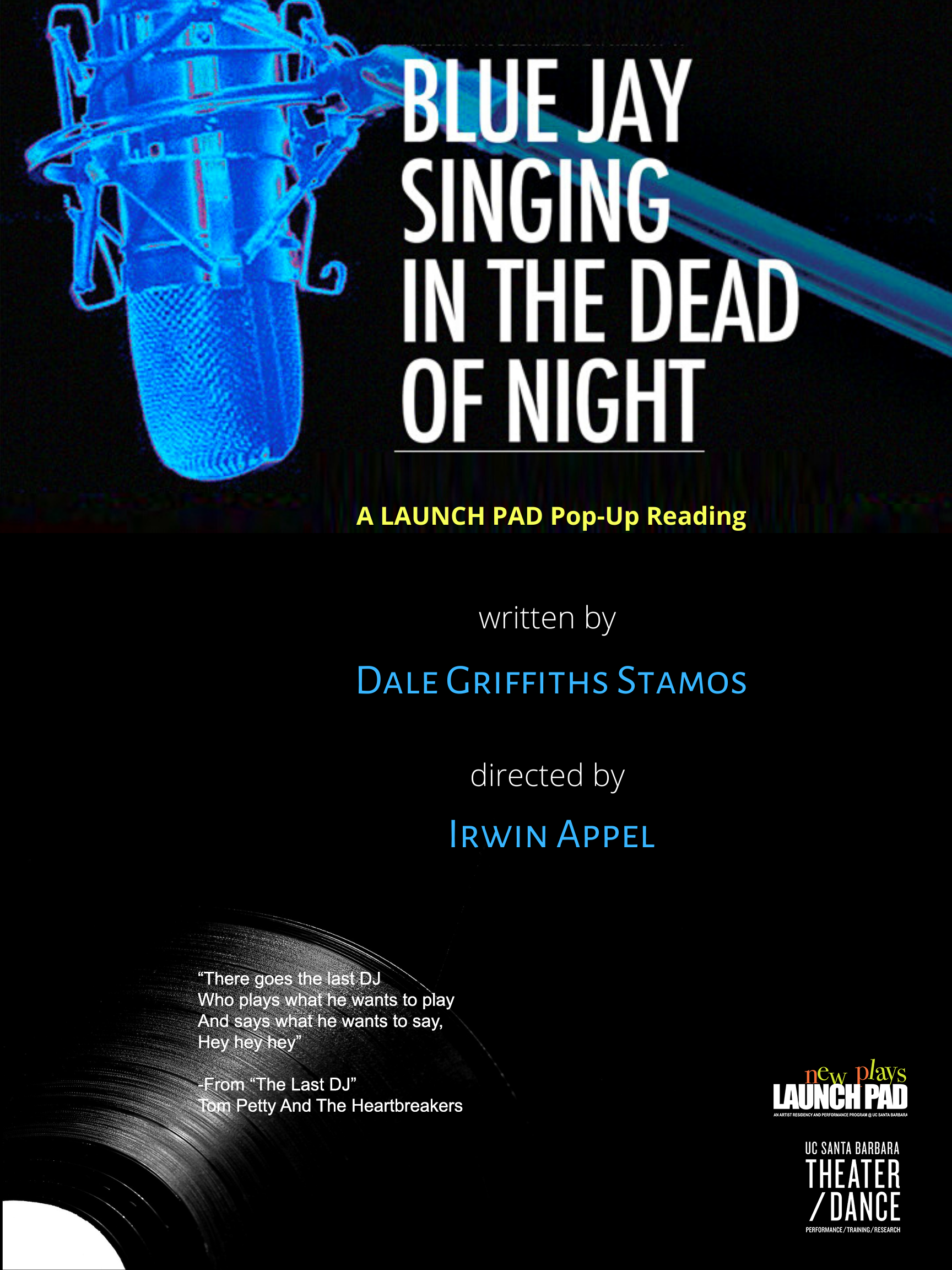 About the play...
Blue Jay Singing in the Dead of Night is the story of Jay Jarrell (the "Blue Jay"), a once popular disc jockey from late 60s, early 70s FM "Freeform" radio who finds himself in 1976 navigating the changing world of FM radio with its market-driven strict playlists and minimal talk. On top of that, he's been relegated to the graveyard shift and to working with an engineer, Max, who is determined to squeeze him into the all-gloss, no substance mold of the new FM DJ. Jay and his colleagues at the station struggle against these new realities, each choosing his or her own path through the challenge. Jay must ultimately make a difficult choice between hanging on to his career or preserving his artistic integrity.
Click here to see the PROGRAM .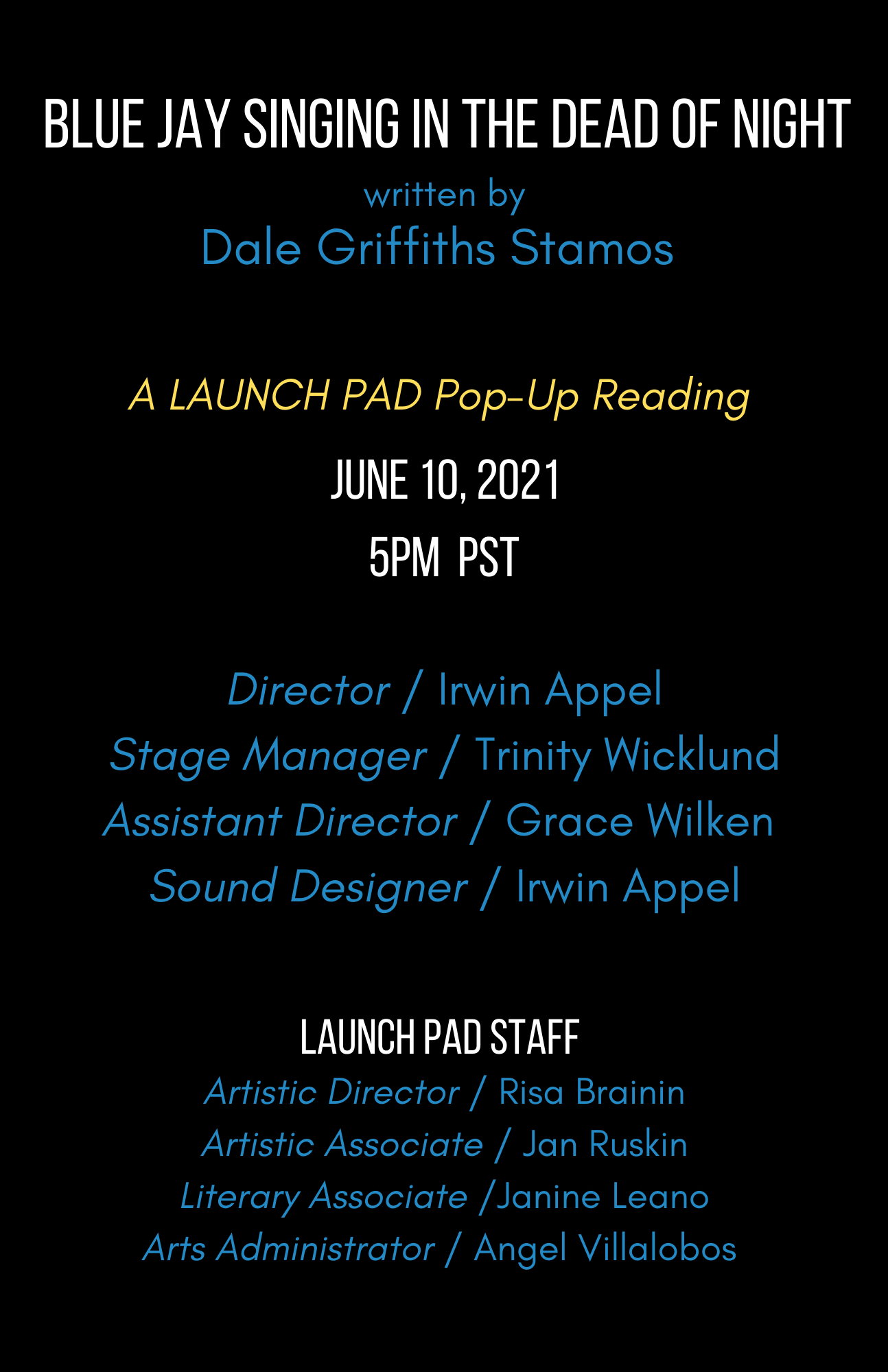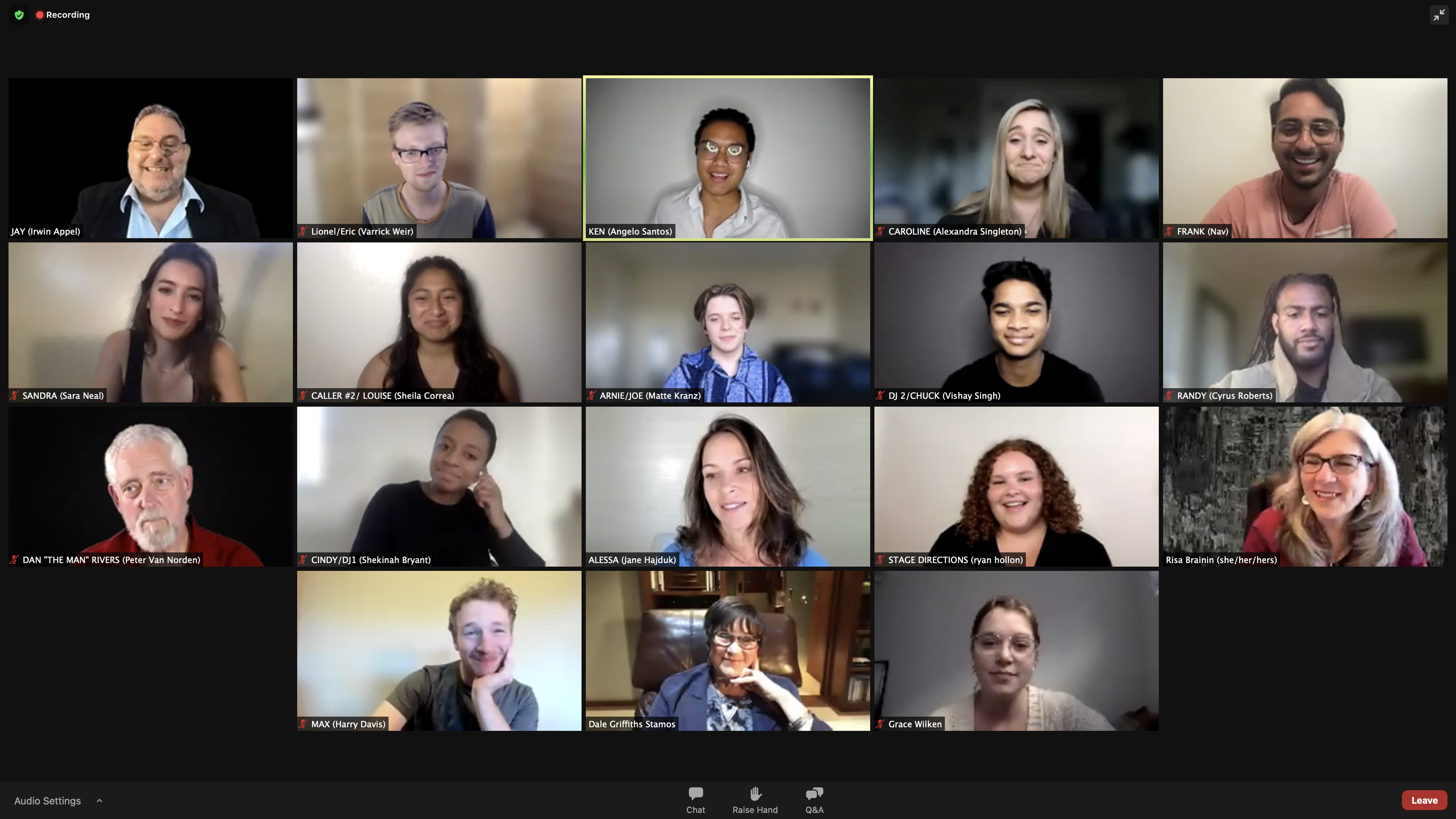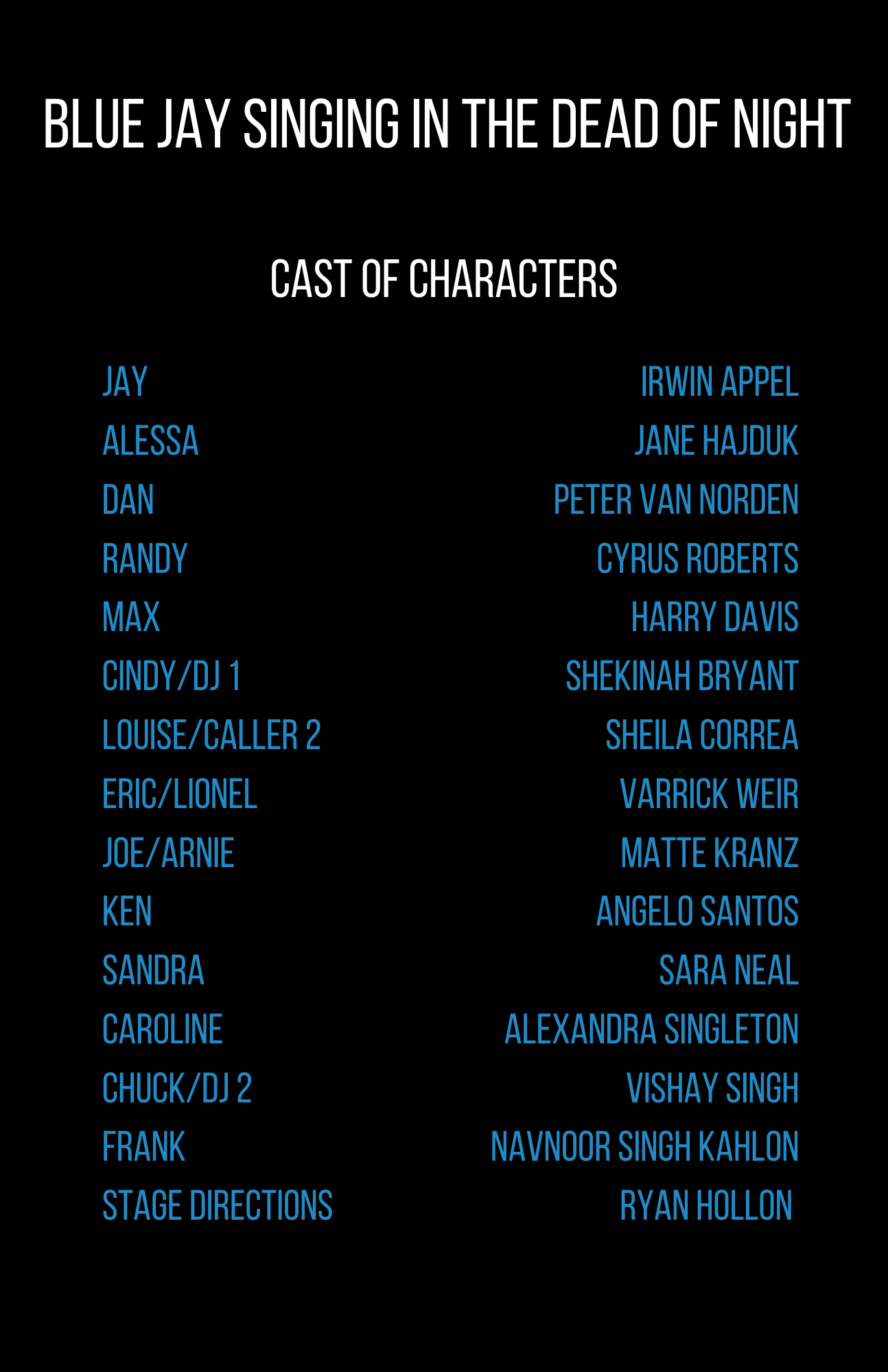 About the playwright...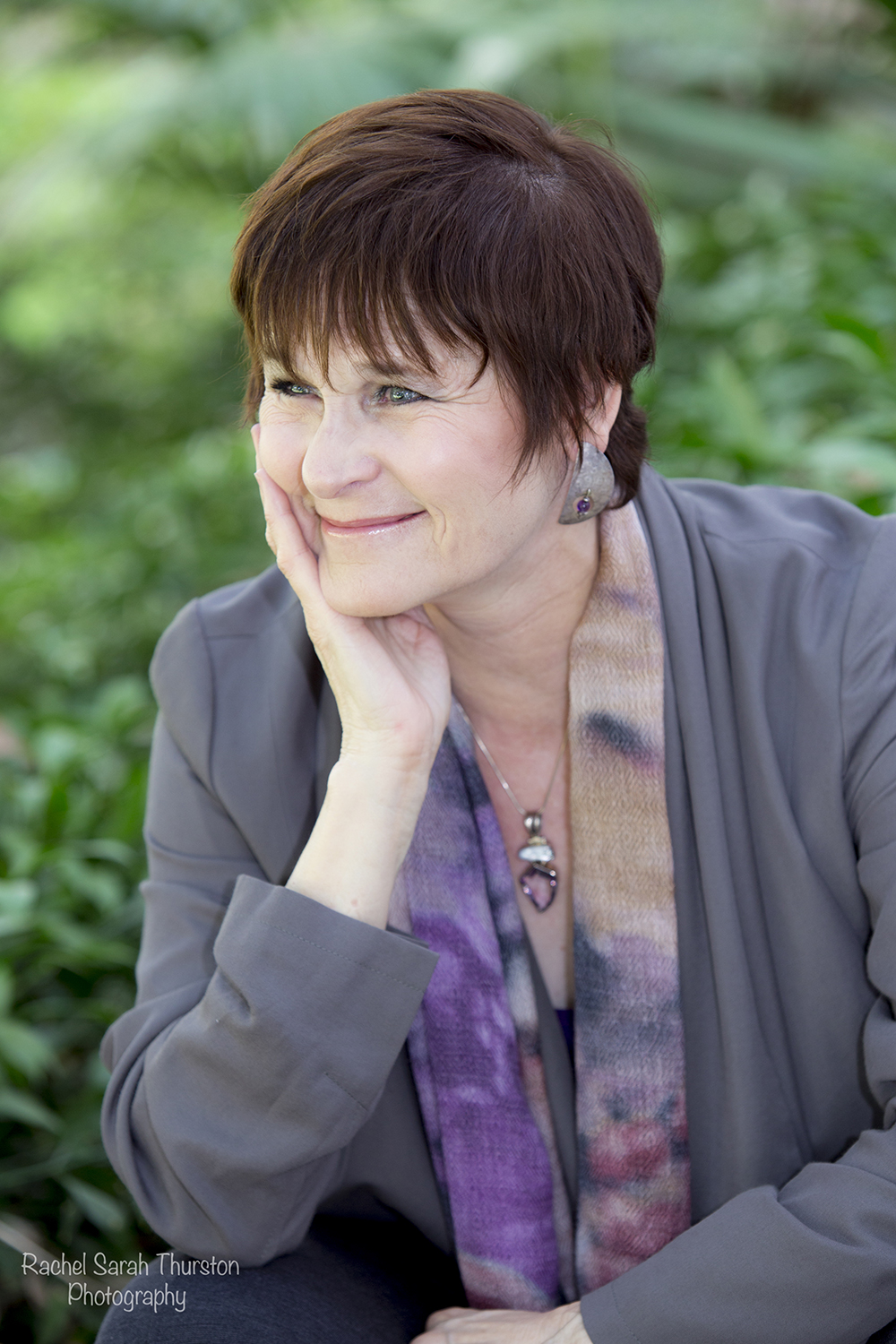 Dale Griffiths Stamos (she/her/hers) is an award-winning playwright, screenwriter, director, nonfiction author and writing teacher and consultant. She has written six short films, three of which she directed. They have all gone to multiple film festivals and have garnered two Audience Awards, three Jury Awards, a win for Best Screenplay, and nominations for Best Short Film and Best Director. Three of her shorts also won Awards of Excellence from Best Shorts Competition. Her feature length screenplays have been named as finalists or semi finalists in various competitions including Story Pros, Creative World Awards, and New York City Screenplay Awards, among others. As a playwright, her short and full length plays have been produced in Los Angeles and throughout the United States. She is the recipient of the Heideman Award from Actors Theatre of Louisville and is a top ten winner, twice, in the Writer's Digest Stage Play Competition. Dale also co-authored the book RenWomen: What Modern Renaissance Women Have to Teach Us About Living Rich, Fulfilling Lives, which features 16 extraordinary multifaceted women.
Dale is a workshop leader at the Santa Barbara Writers Conference, has led writing workshops at the San Miguel de Allende Writers Conference, has taught writing classes at SBCC adult ed, and is a private manuscript consultant. For more info, please visit
https://dalegriffithsstamos.com
About the director...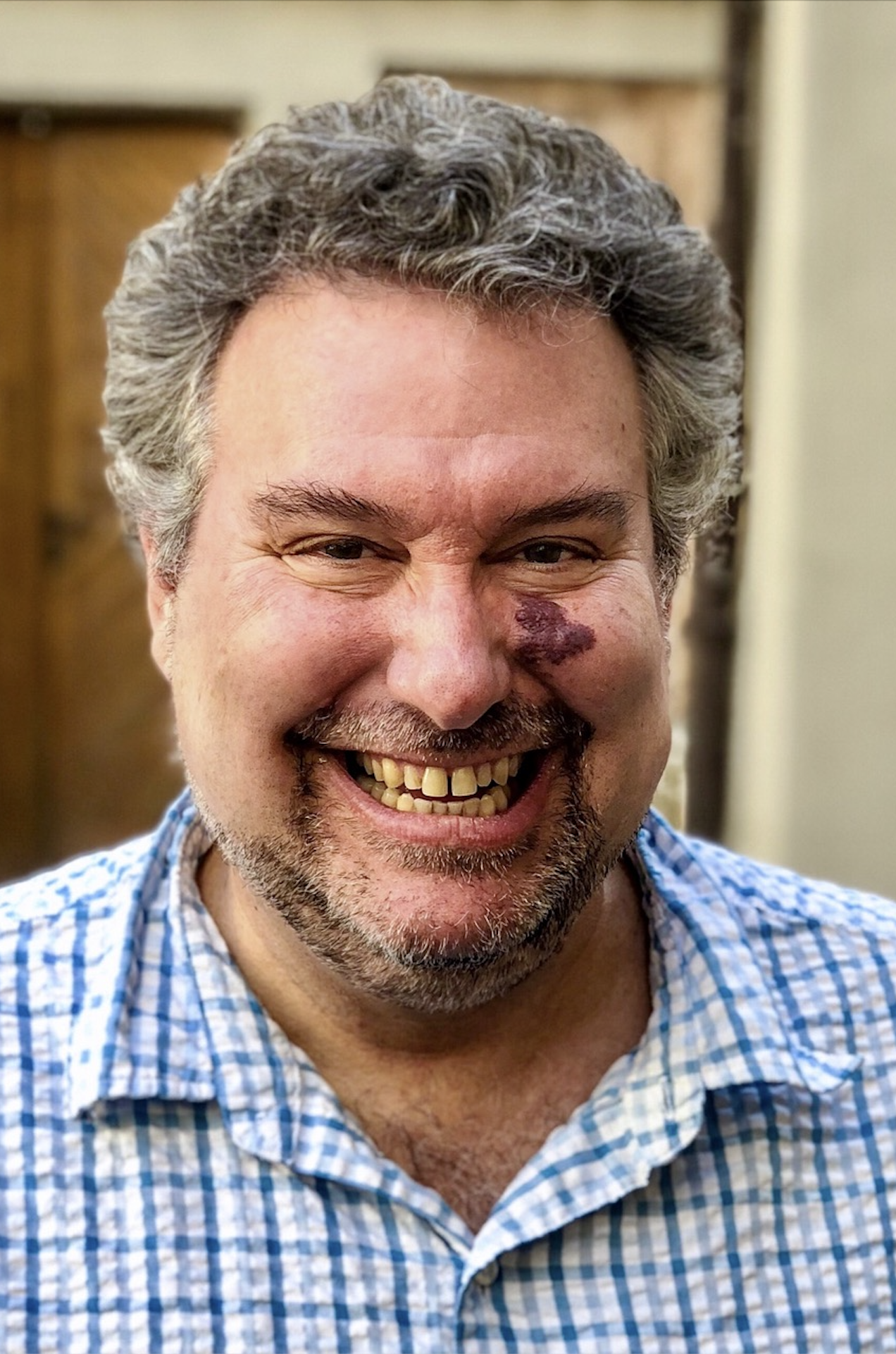 Irwin Appel
(he/him/his) is Professor and Chair of the Department of Theater and Dance at UCSB. He is thrilled to once again join Risa Brainin and LAUNCH PAD after having acted, directed and composed original music for two different plays in
Alone, Together
, as well as having played the role of Mr. Hinkley in
The People's Guide to History in the Time of Here and Now
, by Rehana Mirza in the recent
BIPOC Reading Series Festival
. He also originated the role of Aunt Chuck in LAUNCH PAD's preview production of James Still's
Appoggiatura
, and has participated in many LAUNCH PAD readings by Joyce Carol Oates, Cheryl L. West, Barbara Lebow, Anne Garcia-Romero,Alison Tatlock, Jenny Mercein, William Davies King, Christina McMahon and others.
As a director, Equity actor and composer/sound designer, he has worked throughout the United States, and internationally in China and Europe. He is the artistic director of Naked Shakes, which presented his premiere adaptations of Shakespeare's history play called
The Death of Kings
, as well as
Immortal Longings
, combining Shakespeare's
Julius Caesar
and
Antony and Cleopatra
and George Bernard Shaw's
Caesar and Cleopatra
into one play for Naked Shakes' 15th anniversary season in Fall 2020.  He is a graduate of Princeton University and The Juilliard School.  
www.deathofkings.com
---
May 23, 2021 
Los Angeles. A place where the sun shines too bright. And the rain falls too hard. And Marlowe Phillips, Private Detective, sets out to solve the case of the missing Fishfeld  — only to encounter a duplicitous, dubious cast of characters — and murder. When classic noir collides with the remote technology and green screen of these socially-distanced times, the result is this deadpan homage to "Lady and the Lake" — all shot from the Detective's POV.
Written and Directed by Deb Lacusta and Dan Castellaneta (Writers, "The Simpsons"). Performed by improvisational comedy company THE IMMEDIATE THEATER, Los Angeles, whose members include alumni of The Second City, The Groundlings, and The Spolin Players. Music by Laura Hall. ("Whose Line Is It Anyway?")
by William Davies King
directed by Risa Brainin
November 5, 2020
NOW AVAILABLE FOR VIEWING!

Featuring Irwin Appel and Anne Torsiglieri.
Collections of Nothing delves into the mixed-up mind of the mega-collector and asks
of that massive pile of stuff - thoughts, feelings, and jokes - the crucial question facing
us all: What next?
This event was sponsored by the Interdisciplinary Humanities Center. 
Read more about the event here.
---
The Son (Masuko)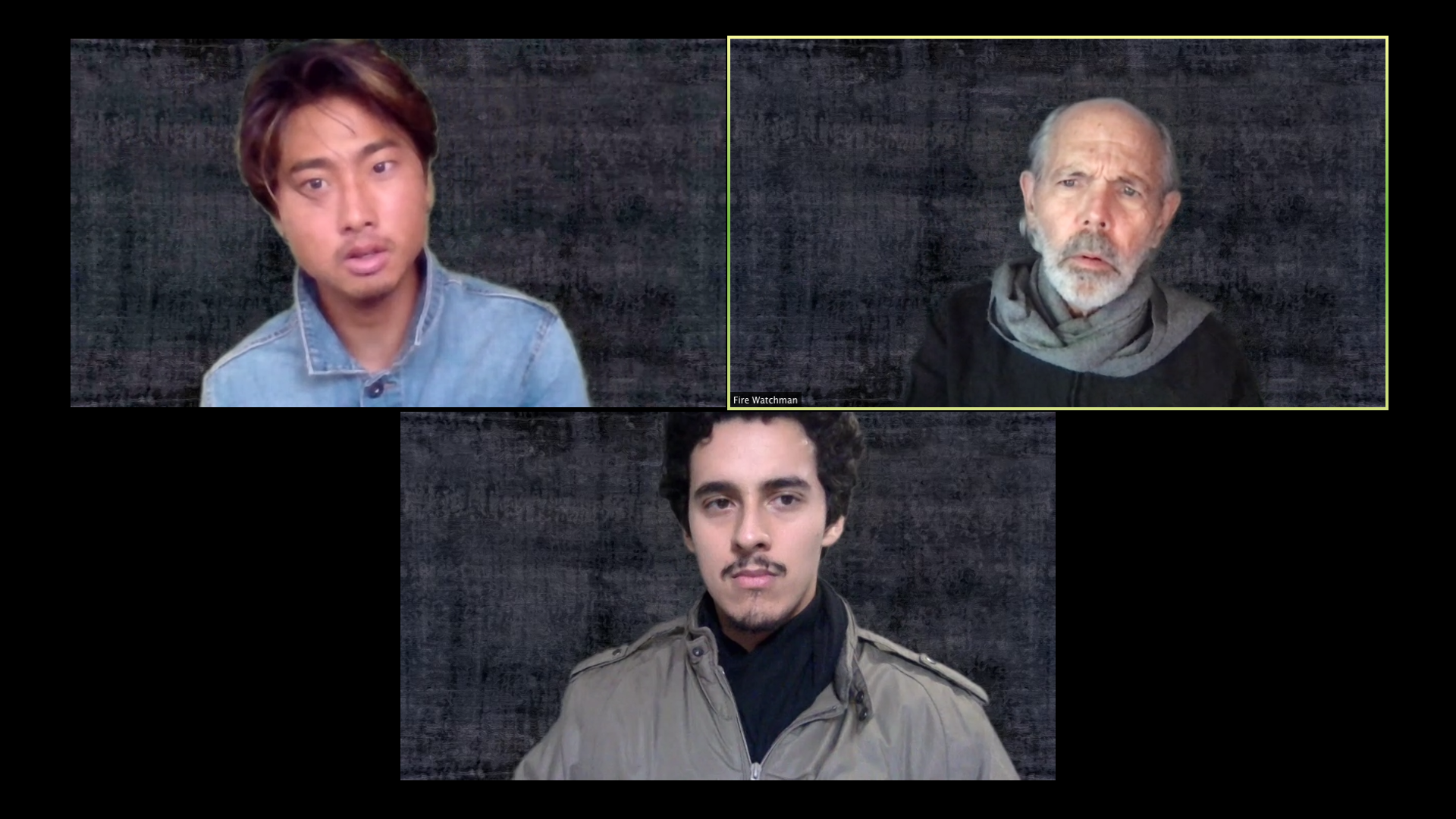 a one-act play by Osanai Kaoru
translated by David Jortner
directed by Risa Brainin
October 3, 2020
Featuring Ethan Kim, guest artist Joe Spano, Angel Villalobos, and Violet Joy Hansen (not pictured).
Performed as part of UC Santa Barbara's East Asian Studies' conference: Realism in East Asian Performing Arts.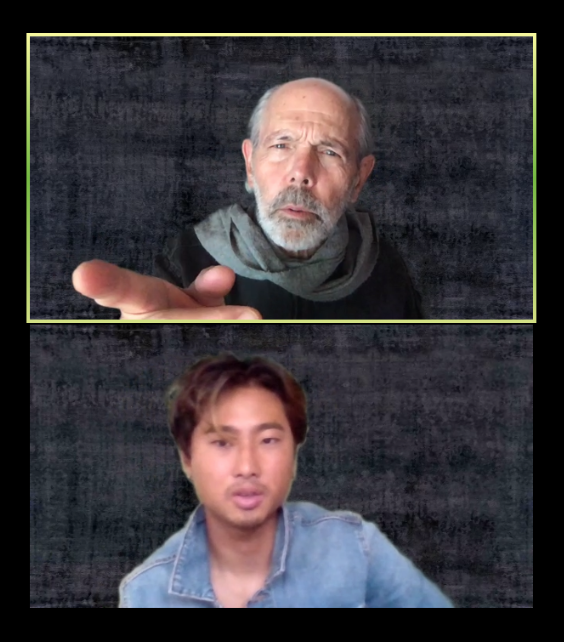 The Son (Musuko) by Japanese playwright, theatre director, and teacher Osanai Kaoru, is a one-act play which tells the story of a vagabond son returning home to see his father. Written by the "father of modern Japanese theatre" in the 1920s, this play was one of the early attempts in the new genre of shingeki, or "new theatre," the Japanese term for Western modernist drama. Filled with pathos, longing, and missed opportunities, The Son illustrates how Japanese artists adapted and transformed Western styles of playwriting to fit their new paradigm. Translated by David Jortner, this is the first English translation of this important text.
Read more about the play and the cast here.
---
Fortunes
by Dan Castellaneta and Deb Lacusta
directed by Risa Brainin
April 2, 2020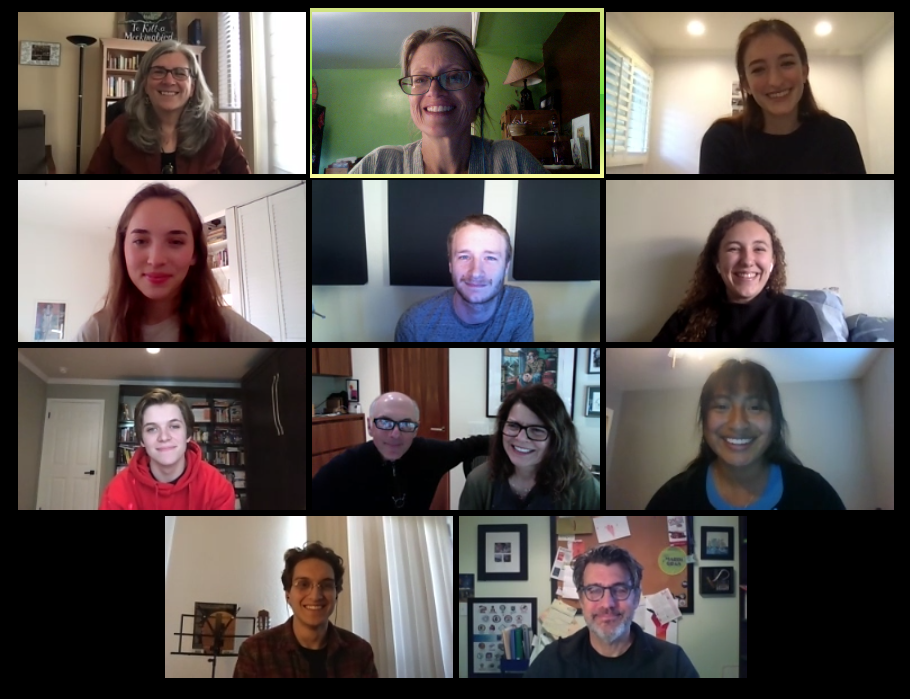 After having been canceled due to the
coronavirus outbreak, Fortunes was
rescheduled as LAUNCH PAD's first-ever
virtual workshop and staged reading.
Presented on Zoom, Fortunes was
attended by over 75 virtual audience
members and has "set the stage" for
more online collaborations. 
Pictured:
Risa Brainin, Jan Ruskin, Sara Neal
Lana Spring, Harry Davis, Hailey Turner
Matte Kranz, Dan and Deb, Sheila Correa
Harut Simonian, Michael Bernard
---
Prima Materia
by Cheri Steinkellner
directed by Risa Brainin
January 5, 2020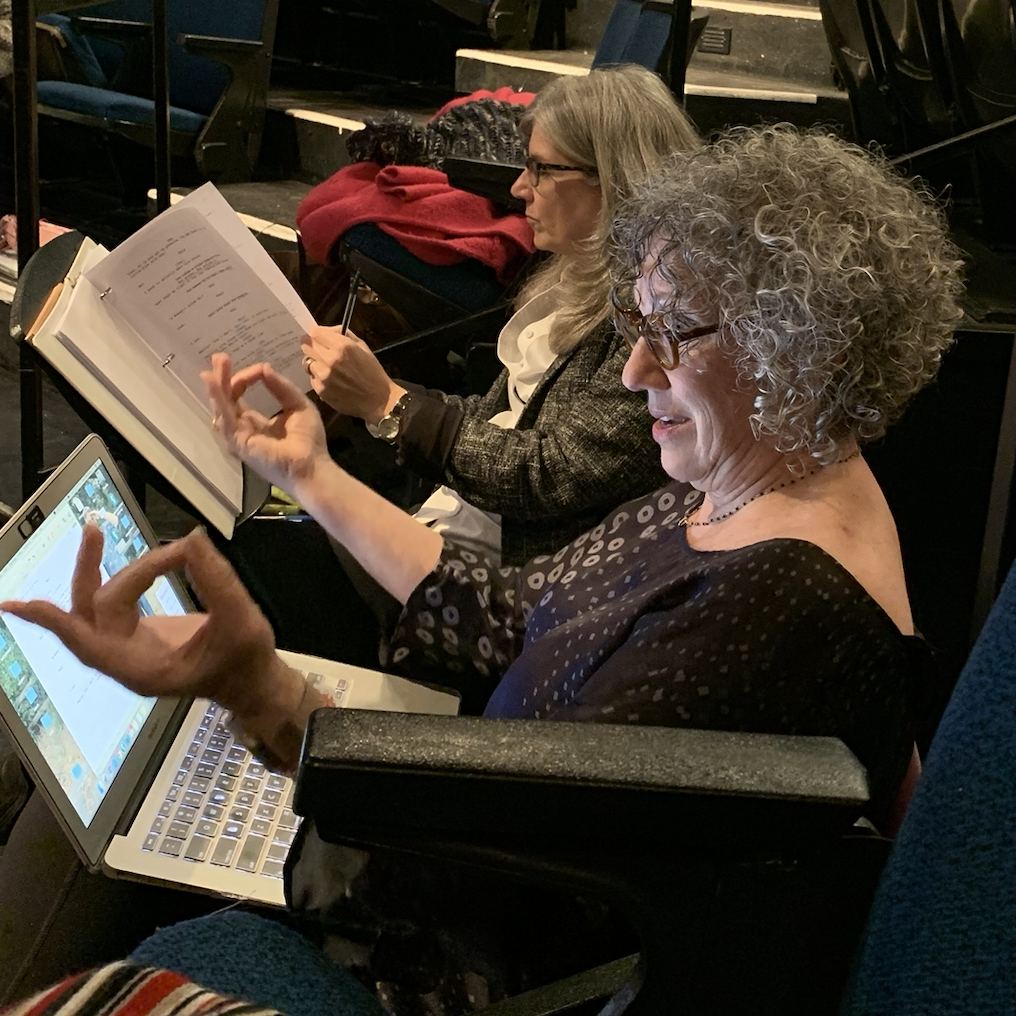 Prima Materia was LAUNCH PAD's first event of 2020,
initiating the New Play Pop Up program.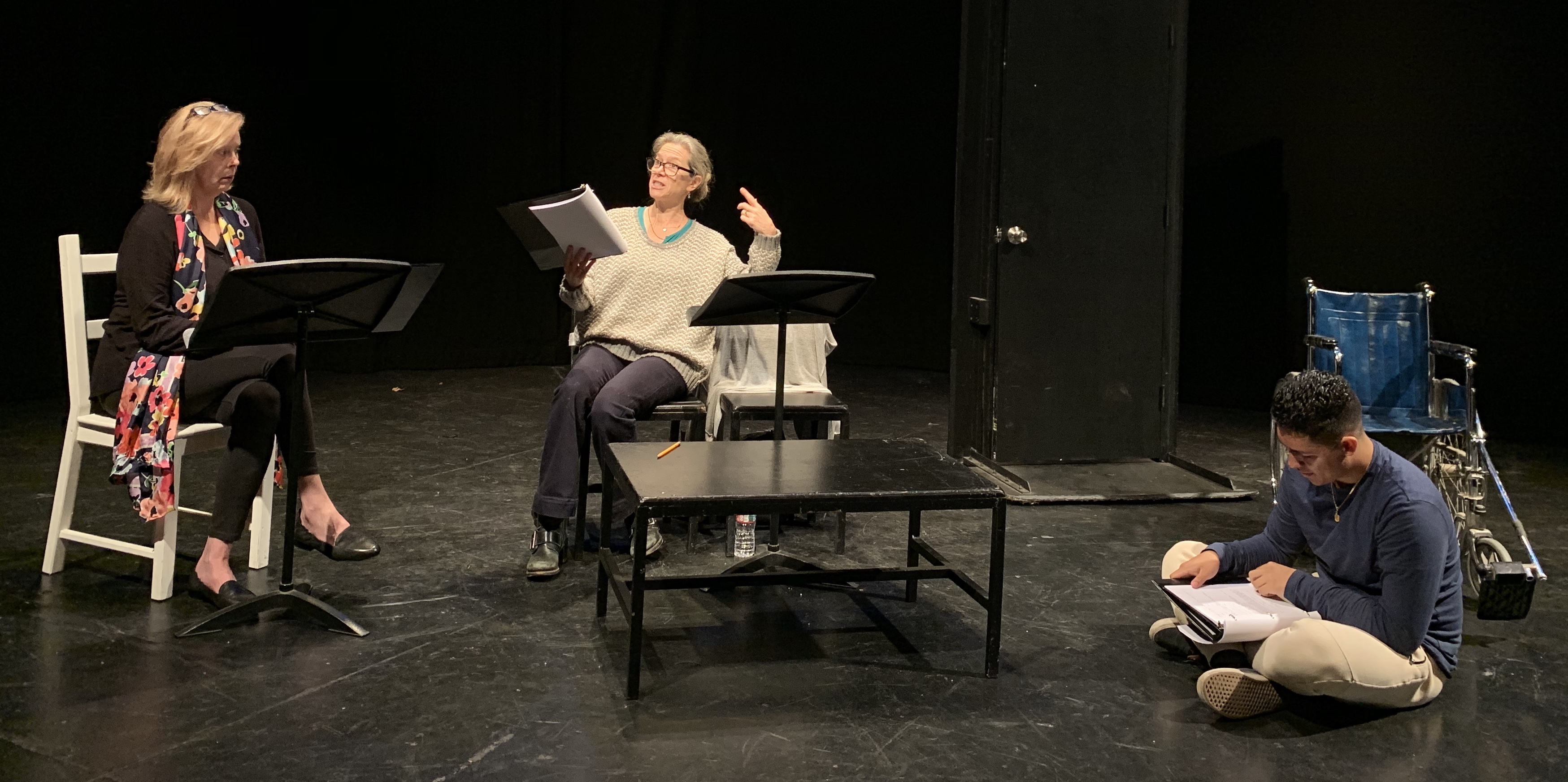 Above: Julie Fishell, Annie Torsiglieri, Daniel Andres Blanco
Left: Risa Brainin and Cheri Steinkellner