Several times each year, professional playwrights are invited to "pop in" for a workshop and one-time reading of their new play. LAUNCH PAD provides a director, actors, and a theater (virtual or in person) ~ playwrights see their work "up on its feet" and in front of an audience, adding valuable insight to the development process.
Upcoming Pop Ups:
Details coming soon!
 
Past Pop Ups:
by William Davies King
directed by Risa Brainin
November 5, 2020
NOW AVAILABLE FOR VIEWING!

Featuring Irwin Appel and Anne Torsiglieri.
Collections of Nothing delves into the mixed-up mind of the mega-collector and asks
of that massive pile of stuff - thoughts, feelings, and jokes - the crucial question facing
us all: What next?
This event was sponsored by the Interdisciplinary Humanities Center. 
Read more about the event here.
The Son (Masuko)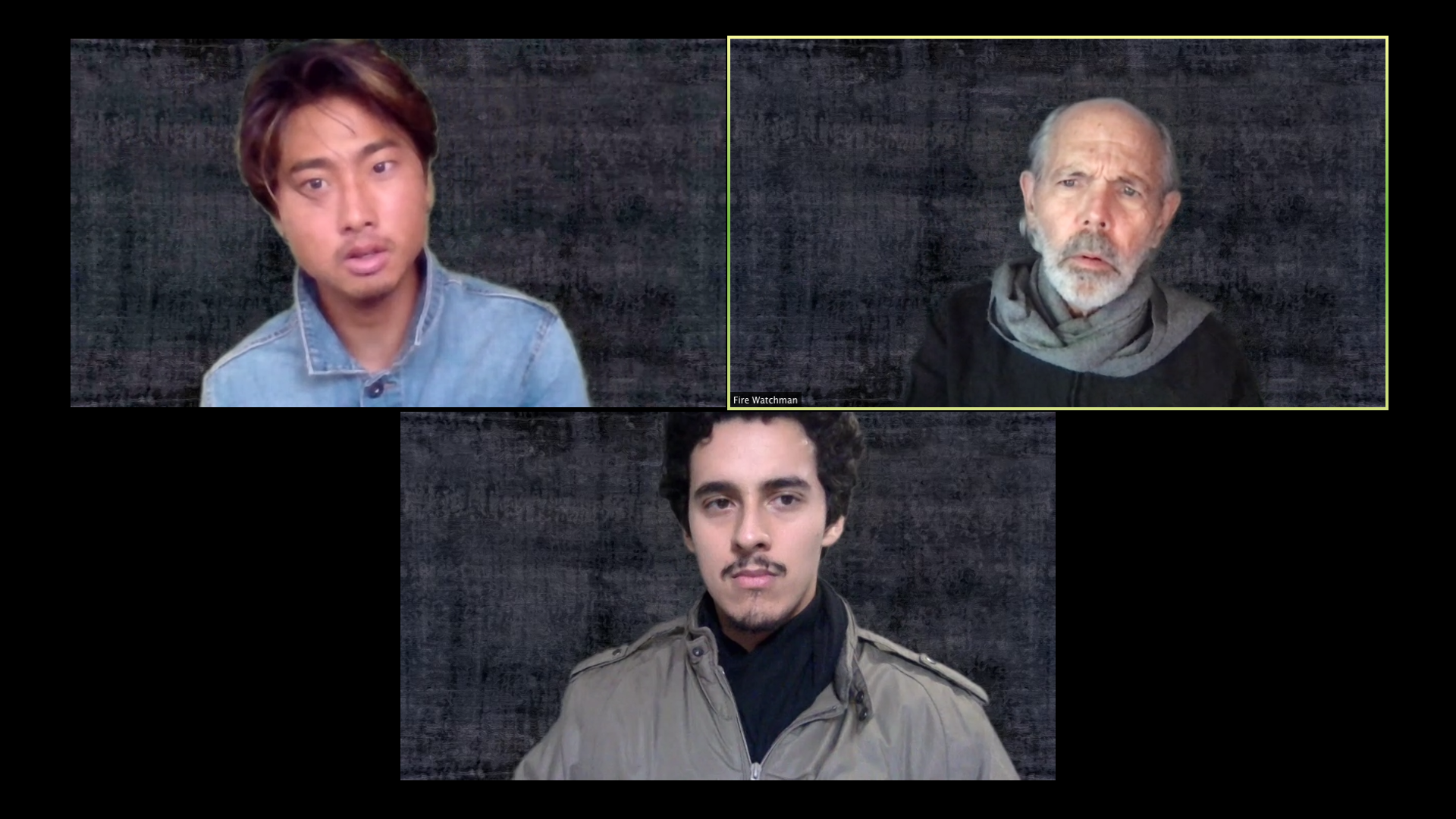 a one-act play by Osanai Kaoru
translated by David Jortner
directed by Risa Brainin
October 3, 2020
Featuring Ethan Kim, guest artist Joe Spano, Angel Villalobos, and Violet Joy Hansen (not pictured).
Performed as part of UC Santa Barbara's East Asian Studies' conference: Realism in East Asian Performing Arts.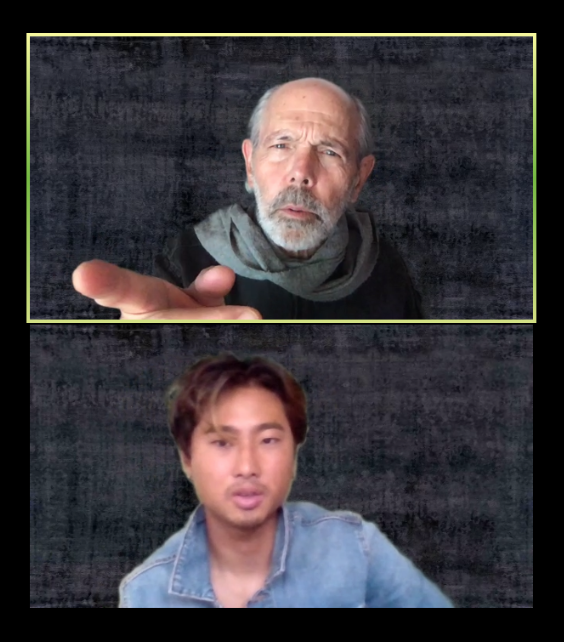 The Son (Musuko) by Japanese playwright, theatre director, and teacher Osanai Kaoru, is a one-act play which tells the story of a vagabond son returning home to see his father. Written by the "father of modern Japanese theatre" in the 1920s, this play was one of the early attempts in the new genre of shingeki, or "new theatre," the Japanese term for Western modernist drama. Filled with pathos, longing, and missed opportunities, The Son illustrates how Japanese artists adapted and transformed Western styles of playwriting to fit their new paradigm. Translated by David Jortner, this is the first English translation of this important text.
Read more about the play and the cast here.
Fortunes
by Dan Castellaneta and Deb Lacusta
directed by Risa Brainin
April 2, 2020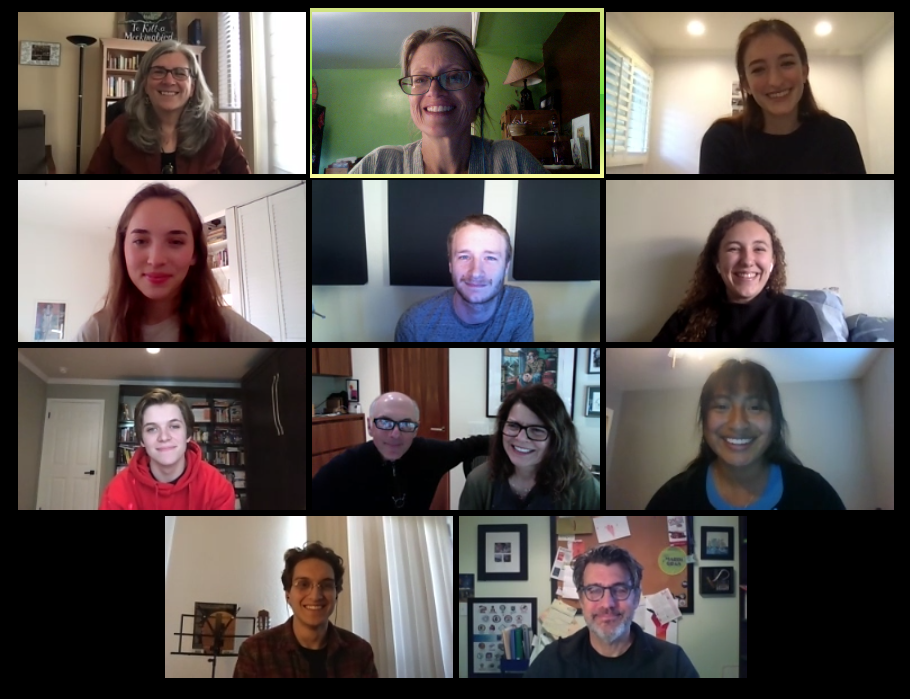 After having been canceled due to the
coronavirus outbreak, Fortunes was
rescheduled as LAUNCH PAD's first-ever
virtual workshop and staged reading.
Presented on Zoom, Fortunes was
attended by over 75 virtual audience
members and has "set the stage" for
more online collaborations. 
Pictured:
Risa Brainin, Jan Ruskin, Sara Neal
Lana Spring, Harry Davis, Hailey Turner
Matte Kranz, Dan and Deb, Sheila Correa
Harut Simonian, Michael Bernard
 
Prima Materia
by Cheri Steinkellner
directed by Risa Brainin
January 5, 2020
Prima Materia was LAUNCH PAD's first event of 2020,
initiating the New Play Pop Up program.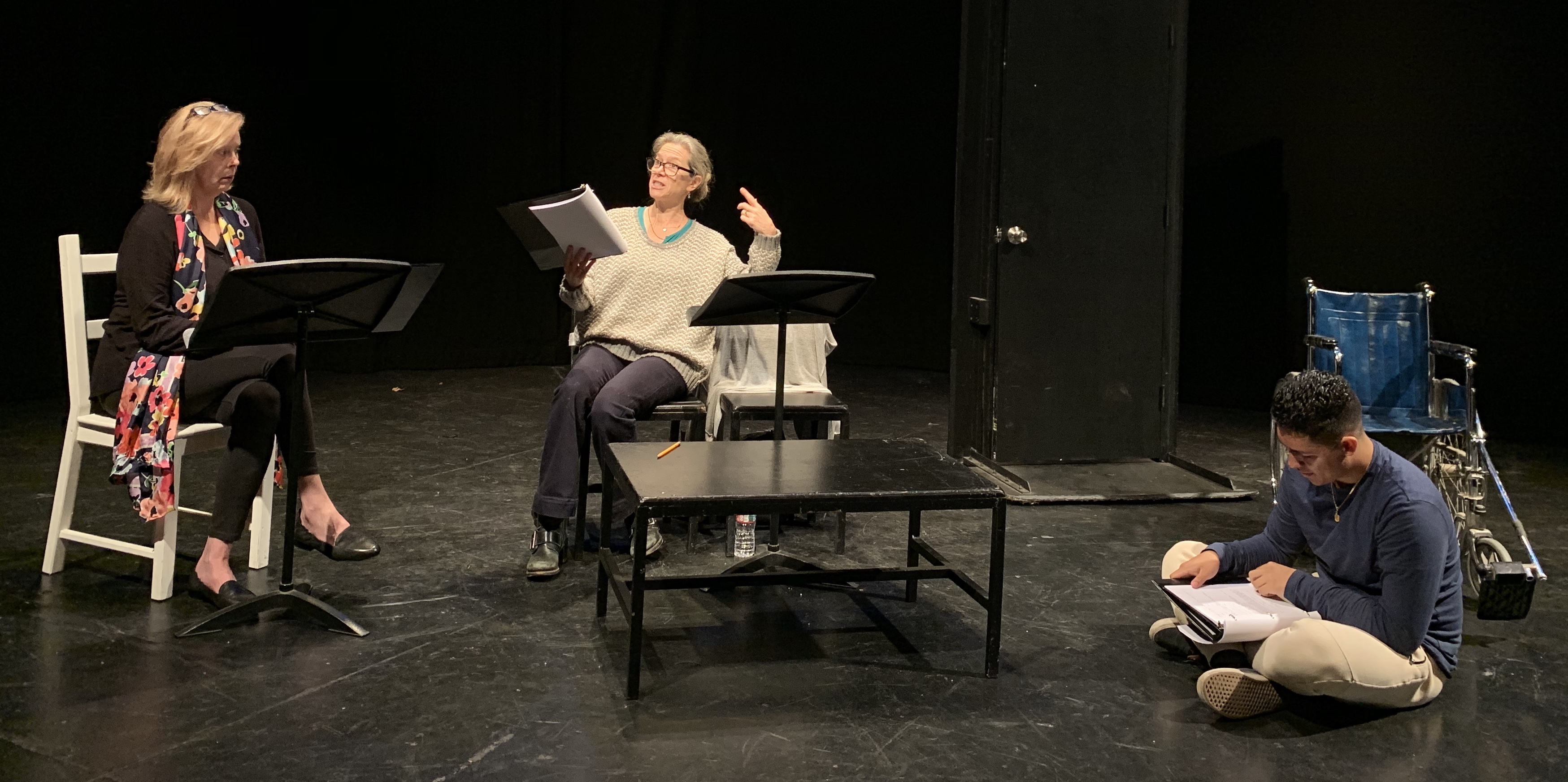 Above: Julie Fishell, Annie Torsiglieri, Daniel Andres Blanco
Left: Risa Brainin and Cheri Steinkellner