Top Row: Candrice Jones, Rehana Lew Mirza, Kareem Fahmy
                           Bottom Row: Keiko Green, Eliana Pipes, Milta Ortiz

A Medusa Thread
by Candrice Jones
Directed by Shirley Jo Finney
Dramaturg: Divinia Shorter
In the world of a purgatorial beauty shop, Medusa gives customers one last hairdo before they transition to their after-life.
A People's Guide to History in the Time of Here and Now
by Rehana Lew Mirza
Directed by Lucie Tiberghien
Dramaturg: Janine Leano
Loner and grungy Muslim-American student Jennah has just transferred to a small Michigan high school, and during the weeks immediately following the 2016 election, she struggles to find her place as she embarks on a battle of wills against a popular History and Civics teacher. This play asks, "How can we teach history when people have two versions of the present?"
American Fast
by Kareem Fahmy
Directed by Hala Baki
Dramaturg: Lynde Rosario
College basketball phenom Khady Salama is about to compete in the NCAA Women's Championships. But this year's March Madness coincides with Ramadan, and Khady's devout mother expects her to fast. No food, no water, no anger, not even on game days. The ambitious Khady sees only one way forward: lie and pretend to follow Ramadan. Little does Khady know her mother will go public with the story of her fast, portraying Khady as a heroine for young Muslim women everywhere. As the championship game draws near, the media spotlight threatens to expose Khady's deception. Forced to cover her tracks with more lies, Khady gambles with the trust of the people she loves most—her coach, her boyfriend, and her mother—in the name of winning at all costs.
Exotic Deadly: or the MSG Play
by Keiko Green
Directed by Rebecca Wear
Dramaturg: Jessica Nakamura
It's 1999, and Ami is an awkward Japanese American high school girl, just trying to stay as invisible as possible. But her world comes crashing down with a terrible discovery: her family is responsible for manufacturing MSG, the poison spice getting all the kids hooked. Meanwhile, a mysterious new girl arrives from Japan. Her name? Exotic Deadly. In this time traveling adventure, Ami vows to save the world from MSG and realizes what she's capable of, if she would just stop being invisible.
Lorena: A Tabloid Epic
by Eliana Pipes
Directed by Erica Terpening-Romeo
Dramaturg: Leticia García
Spinning out of the media hailstorm surrounding Lorena Bobbitt, who became a sensation after she infamously used a kitchen knife against her husband in 1993, this play showcases the tacky dystopia of American pop culture in a series of funhouse vignettes that know no bounds.
Pilar and Paloma
by Milta Ortiz
Directed by Sylvia Cervantes Blush
Dramaturg: Blossom Johnson
After the newly built wall, Desert mourns her fallen Saguaros as Lupe rushes to get across the border. One mother's grieving ripens another's pregnancy and Zuri steps in to help Lupe's twins. In a hurry, Zuri breaks desert convention and years later they must face the consequences.

LAUNCH PAD is proud to partner with NNPN and UCSB's AMPLIFY and New and Reimagined Work on this series. All six plays were developed through workshops and presented virtually to the public in a two-day festival on Friday, April 2, and Saturday, April 3. Audiences were invited to attend three readings each day (12pm, 3pm, and 6pm PST) followed by a Q&A with the playwright, director, dramaturg, and actors.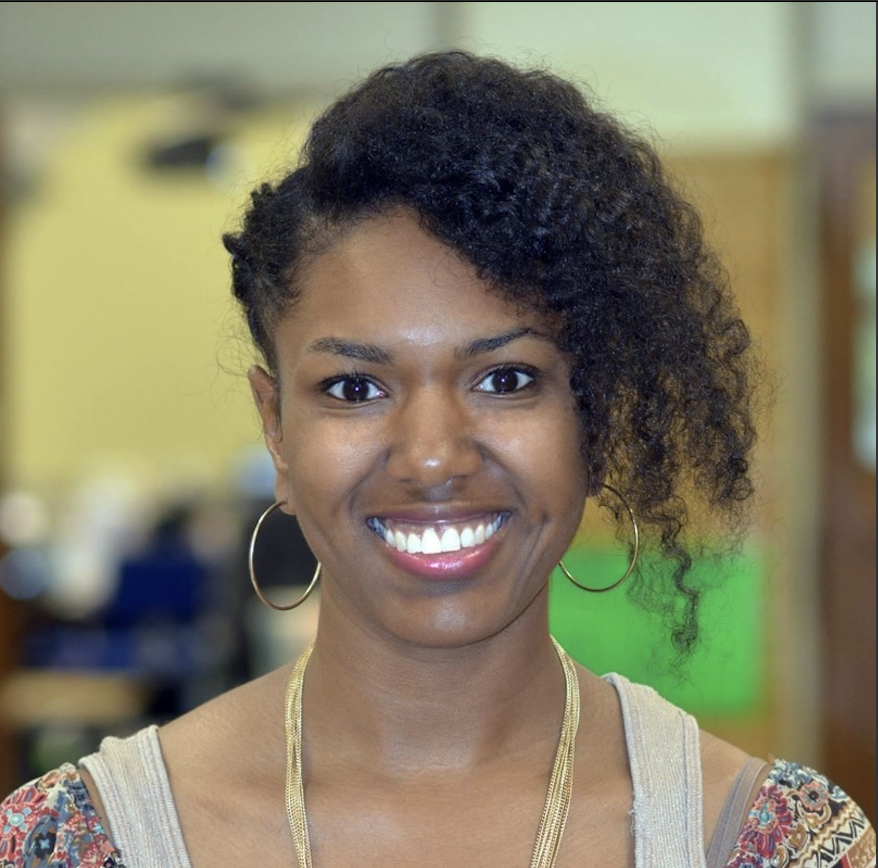 Candrice Jones (A Medusa Thread) is a playwright, poet, and educator from Dermott, Arkansas. In 2020, her play FLEX was scheduled to be produced at Actor's Theater of Louisville's Humana Festival of New Plays, but was cancelled due to COVID. Residencies 2018: The Ground Floor at Berkeley Rep (FLEX), 2019:Bay Area Playwrights Festival (FLEX). Additional credits: Jones received an M.F.A. in Critical Studies from California Institute of the Arts. She is a 2019 MacDowell Colony Fellow and is a current Many Voices Fellow at the Playwrights' Center in Minneapolis, MN. Currently, she is a Jerome Fellow at the Playwrights' Center in Minneapolis, MN. Most recently, she was given the honor of being named a 2020 Steinberg Playwright. Her primary goal is to write plays that serve as love letters to womyn of the American South. (Photo credit: Roy Vaughn)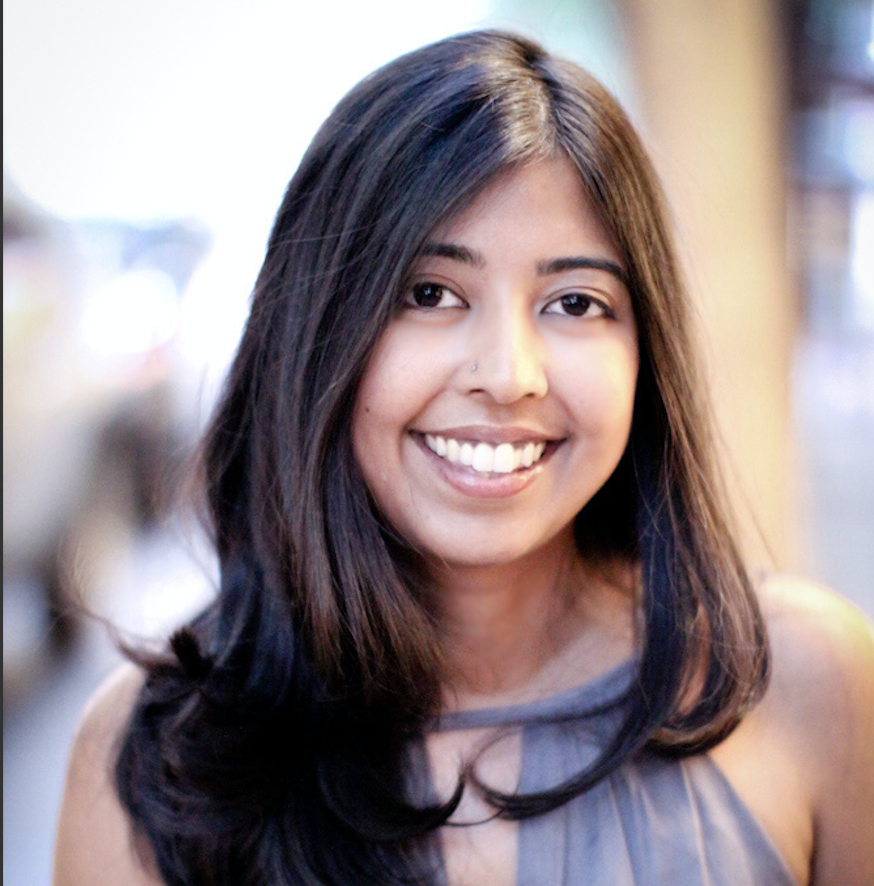 Rehana Lew Mirza (A People's Guide to History in the Time of the Here and Now) was awarded a 2020 Kleban Award with her husband Mike Lew for most promising librettist. They have written the book to the musical Bhangin' It (with composer/lyricist Sam Willmott.) It received the Richard Rodgers Award and will premiere at La Jolla Playhouse in 2021. Her play A People's Guide to History in the Time of Here and Now was a Primary Stages Virginia B. Toulmin Commission. Other plays: Hatefuck (WP/Colt Coeur); Soldier X (Ma-Yi); Tomorrow, Inshallah (Living Room, KC; Storyworks/HuffPost commission); Neighborhood Watch (NNPN/InterAct commission); and Barriers (Despina, Asian American Theater Company). Honors include: Mellon Foundation National Playwright residency administered in partnership with Howlround at Ma-Yi Theater; NYFA Fellowhip; HBO Access Fellow; Lilly Award. BFA: NYU, Dramatic Writing; MFA: Columbia University, Playwriting. (Photo credit: Christine Chambers)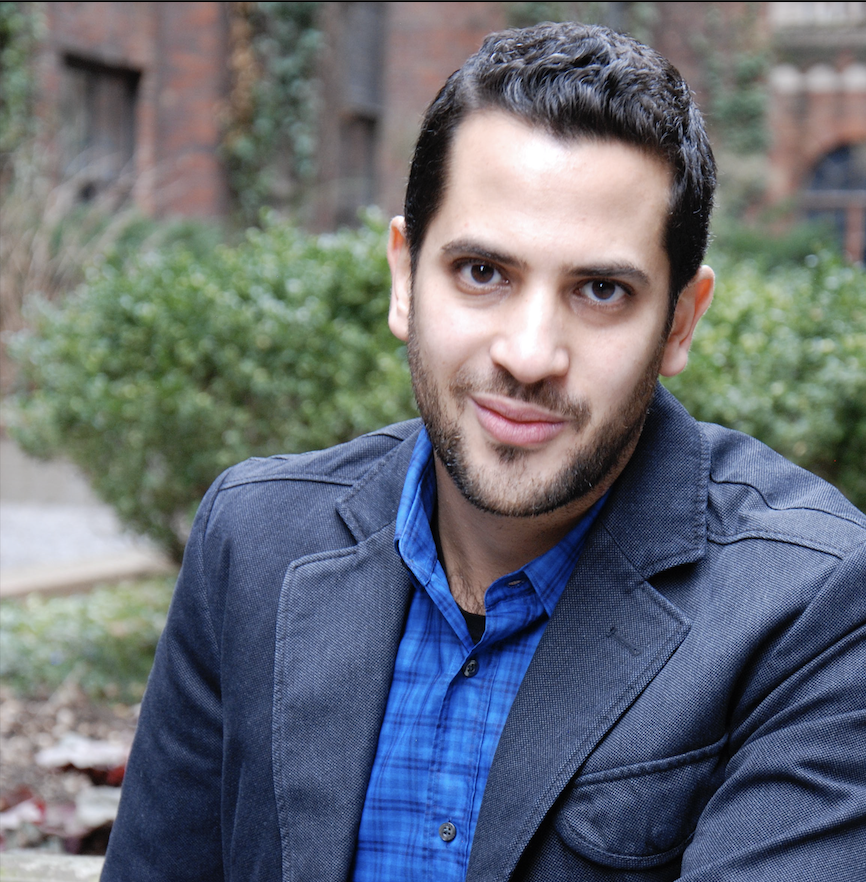 Kareem Fahmy (American Fast) is a Canadian-born playwright and director of Egyptian descent and is currently a TCG Rising Leader of Color. His plays, which include A Distinct Society, The Triumphant, Pareidolia, The In-Between, and an adaptation of the acclaimed Egyptian novel The Yacoubian Building have been developed at theatres across the country. Fellowships/Residencies: Sundance Theatre Lab, Oregon Shakespeare Festival (Phil Killian Directing Fellow), The O'Neill (National Directors Fellow), Second Stage (Van Lier Directing Fellow), Soho Rep (Writer/Director Lab), Lincoln Center (Directors Lab), New York Theater Workshop (Emerging Artist Fellow & Usual Suspect). Kareem is co-founder of the Middle Eastern American Writers Lab at The Lark, and of Maia Directors, a consulting group for organizations and artists engaging with stories from the Middle East. MFA: Columbia University. (Photo credit: Lisa Arnold)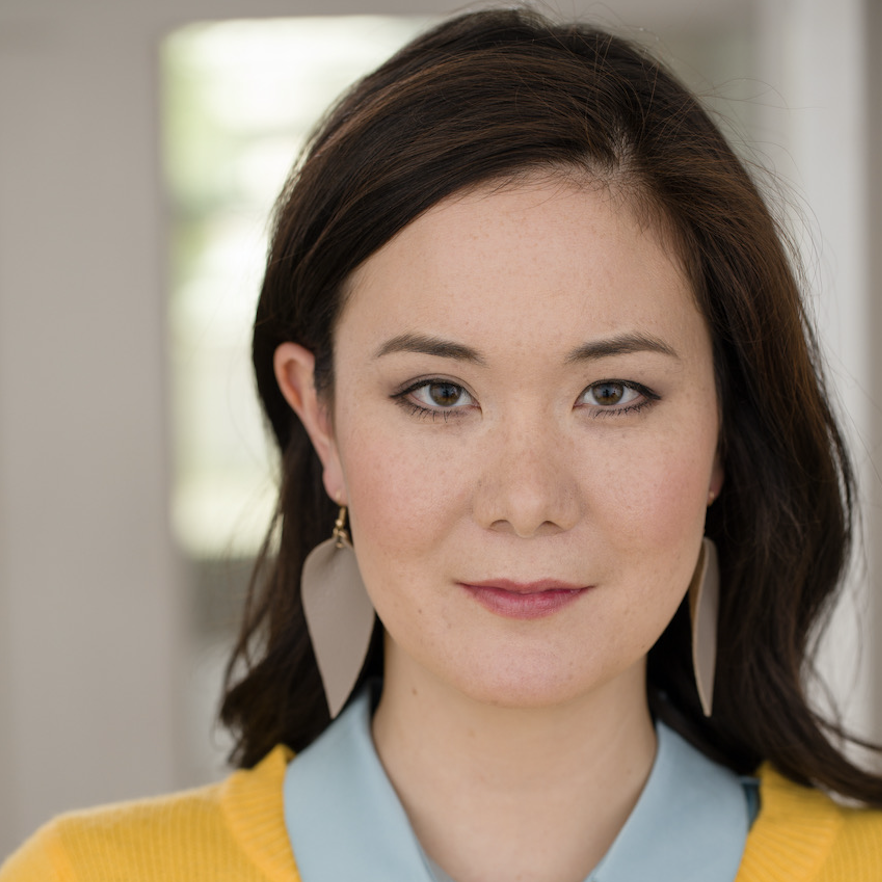 Keiko Green (Exotic Deadly: or the MSG Play) is a 2nd-year MFA Playwriting student at University of California San Diego. She was born in Atlanta, Georgia to a bilingual household (Japanese and English). She received her BFA from NYU's Tisch School with a focus on Experimental Theatre. Keiko is a Core Company Member at ACT Theatre in Seattle. Her plays have been developed/produced by ACT Theatre, the Kennedy Center, National New Play Network, Seattle Repertory Theatre, and the Playwrights Realm, as well as winning Outstanding New Play at the Gregory Awards in Seattle. As an actor, Keiko has performed at the Denver Center, Seattle Repertory Theatre, ACT Theatre, and NAATCO among others. Keiko is represented as a playwright and screenwriter by the Gersh Agency and Anonymous Content. (Photo credit: John Ulman)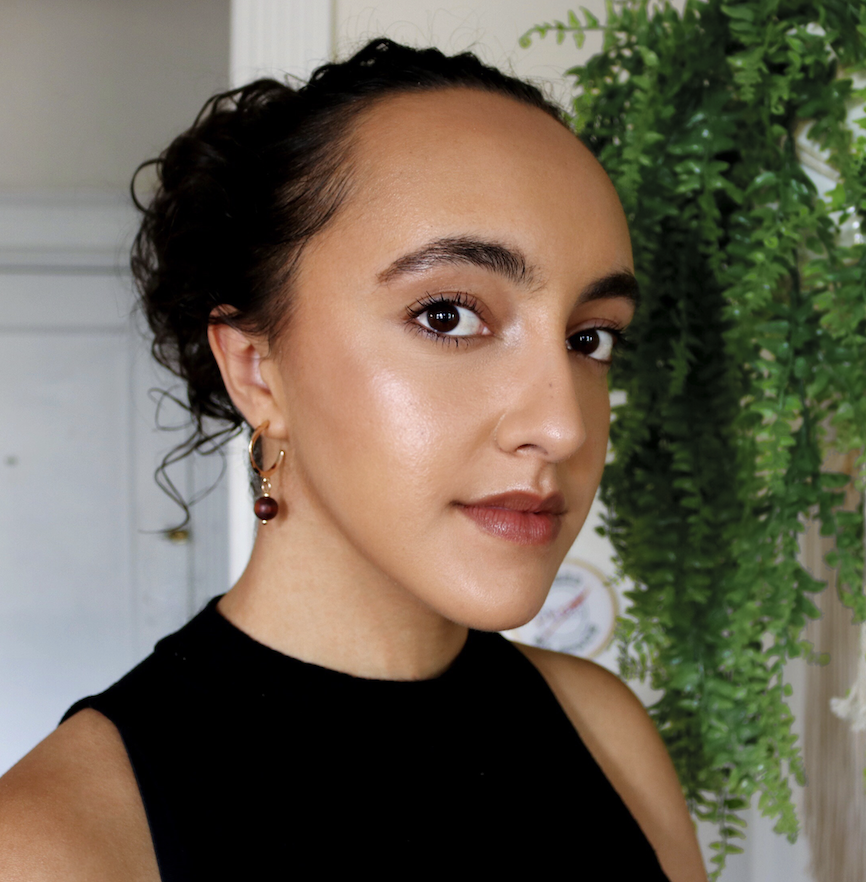 Eliana Pipes (Lorena: A Tabloid Epic) is a playwright, actor, and filmmaker. She's the 2019 receipient of the Academy Gold Fellowship for Women and the Leah Ryan Fund Prize for Emerging Women Writers, and a member of the 2021 Dramatist Guild Foundation Fellowship cohort. Her work has been developed or presented at the Playwright's Realm Scratchpad Series, NNPN/Kennedy Center MFA Playwright's Workshop, and Ars Nova ANT Fest. She's the recipient of the National Latinx Playwriting Award, the KCACTF Ken Ludwig Scholarship, the WAVE Grant through Wavelength Productions, and a two-time Finalist for the O'Neill National Playwright's Conference. She received a BA in English from Columbia University, and has just completed the coursework on an MFA in Playwrighting from Boston University.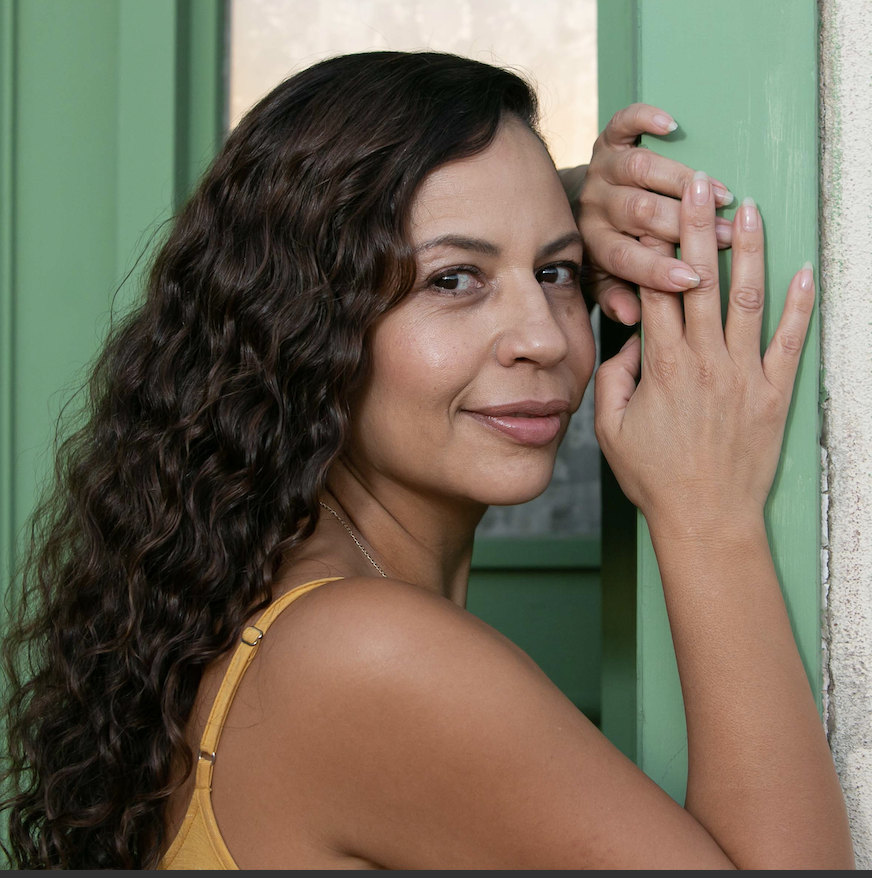 Milta Ortiz (Pilar and Paloma) is an award-winning playwright who moonlights as poet, performer, and writer. Originally from the Bay Area by way of El Salvador, she now calls Tucson home. Currently, she is a Projecting All Voices Mellon fellow at Arizona State University, where she incubated Anita, a musical in collaboration wtih Quetzal Guerrero. Milta co-runs Borderlands Theater, where a few of her plays, including Más and Sanctuary have world premiered. Borderlands' production of Más toured Arizona universities. Más was coproduced at Su Teatro, Ubuntu Theatre Project/Laney College and San Diego State University. Judge Torres, commissioned/produced by Milagro Theatre Group toured nationally to universities. She earned an MFA from Northwestern University and a BA from San Francisco State University. She is excited to be at LAUNCH PAD! (Photo credit: Kathleen Dreier)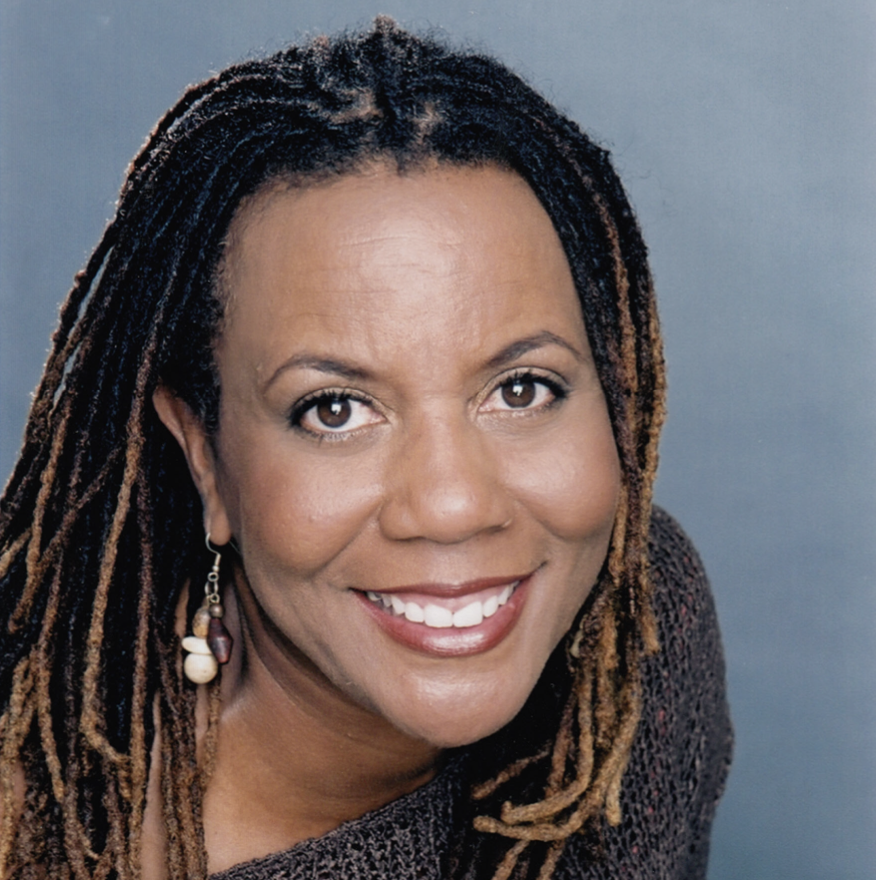 Shirley Jo Finney (Director, A Medusa Thread) is an award-winning international director of theater, television, and films. She has worn her director's hat in some of the most respected regional theater houses across the country including The McCarter Theatre, The Pasadena Playhouse, The Goodman Theater, the Alabama Shakespeare Festival, The Cleveland Playhouse, The Fountain Theater, LA Theater Works, The Crossroads Theater Company, Actors Theater of Louisville Humana Festival, the Sundance Theater Workshop, The Mark Taper Forum, Kennedy Center for the Performing Arts, and the State Theater Opera House in Pretoria, South Africa. Most recently, Miss Finney presented an Online Streaming production of Emmett Till that was critically acclaimed for its directing and editing. She also directed and developed the critically acclaimed world premier of Citizen: An American Lyric by the award-winning Pen poet Claudia Rankin. The 2020 Zoom production was singled out in the New York Times. Other works include Facing Our Truth (The Trayvon Martin Project) at the Kirk Douglas Theatre, The Lark Foundation's Rolling Premier of The Road Weeps by Marcus gardley at The Los Angeles Theatre Center, Tarell Alvin McCraney's Brother/Sisters Plays at the Fountain Theater, Lisa B Thompson's Single Black Female at the Crossroads Theater, Dominique Morisseau's Detroit 67 at the Penumbra Theater. She also helmed the International All South Africa Opera Winnie, based on the life of political icon Winnie Mandela. Miss Finney is the recipient of th LA Drama Critic's Milton Katsleas Distinguished Career Award, the SDCF's 2017 Denham Fellowship award for her production of Run Away Home by Jeremy Kamps, The Los Stage Alliance Ovation Award, The Los Angeles Drama Critics Award, The NAACP, and the Santa Barbara Independent awards for her directing work.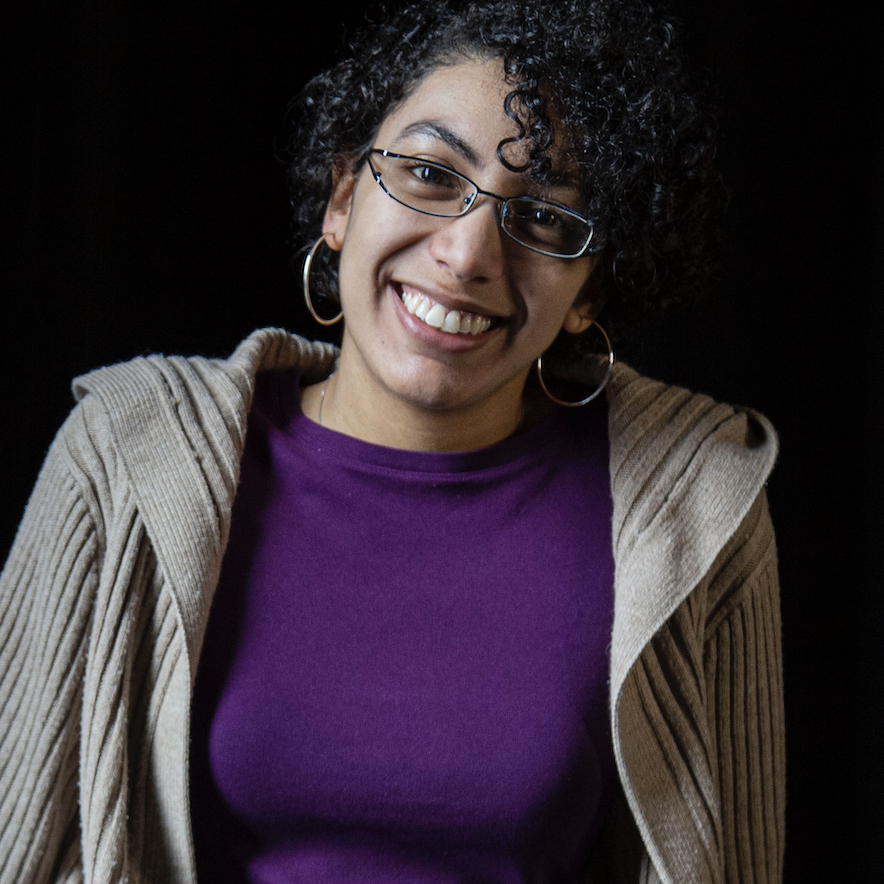 Divinia Shorter (Dramaturg, A Medusa Thread) is a writer, director, and freelance dramaturg born and based in the DMV. Divinia currently works as the Literary & Artistic Associate at Adventure Theatre MCT and is the co-founder of Greatest City Collective. A writer of many forms, she is currently working on a collection of sestinas, a novel, and a full-length play. Dramaturgy credits include: Kennedy Center NNPN MFA Playwrights' Workshop, Bay Area Playwrights Festival, DMV Q-Fests, Quarantined Theatre Company, and Towson University. Her dramaturgical analysis article "Run Me My Language" is available online. (Photo credit: Katie Simmons-Barth Photography)
Lucie Tiberghien (Director, A People's Guide to History in the Time of Here and Now) is a French and American theater director and translator, based in Brooklyn, NY. She was raised in France and Switzerland and moved to New York in 1995 to pursue directing and study theater. She began associate directing at New York City Opera, Glimmerglass Opera, Florentine Opera, Le Théâtre du Châtelet and worked repeatedly with acclaimed French director Jaques Lassalle, in Paris, Avignon, and Lausanne. She also wrote and directed The Quiet Room, a stage adaptation of Howard Buten's classic novel Quand j'avais cinq ans je m'ai tué, produced in New York at Synchronicity Space and in France at Le Théatre de Suresnes, Jean Vilar. Specializing in the development of new plays, Lucie has since directed world premieres at Second Stage, MCC, The Cherry Lane Theater, Hartford Stage, La Jolla Playhouse, Contemporary American Theater Festival, Rattlestick Theater Company, MaYi Theater Company, The Humana Festival, Labyrinth Theater Company and Arena Stage. She has also directed at The George Street Playhouse, Kansas City Rep, Milwaukee Rep, Juilliard, and New York University. Translations into French include Stephen Belber's plays Match (Le Grand Ecart), produced at Le Théâtre de la Madeleine in Paris. Translations into English include Jean Luc Lagarce's Juste La Fin Du Monde (Only the end of the World), produced in New York by Company Charniere and published by Oberon Books in the anthology Global Queer Plays. She is the Artistic Director of Moliere in the Park, which she founded in 2018, the first non-profit in Brooklyn, solely dedicated to bringing free, outdoor theater to Prospect Park on a yearly basis. For Moliere in the Park, in June 2020, she directed an online production of Tartuffe which received a Critics Pick by Jesse Green entitled "When Tartuffe meets Trump, it's revolutionary."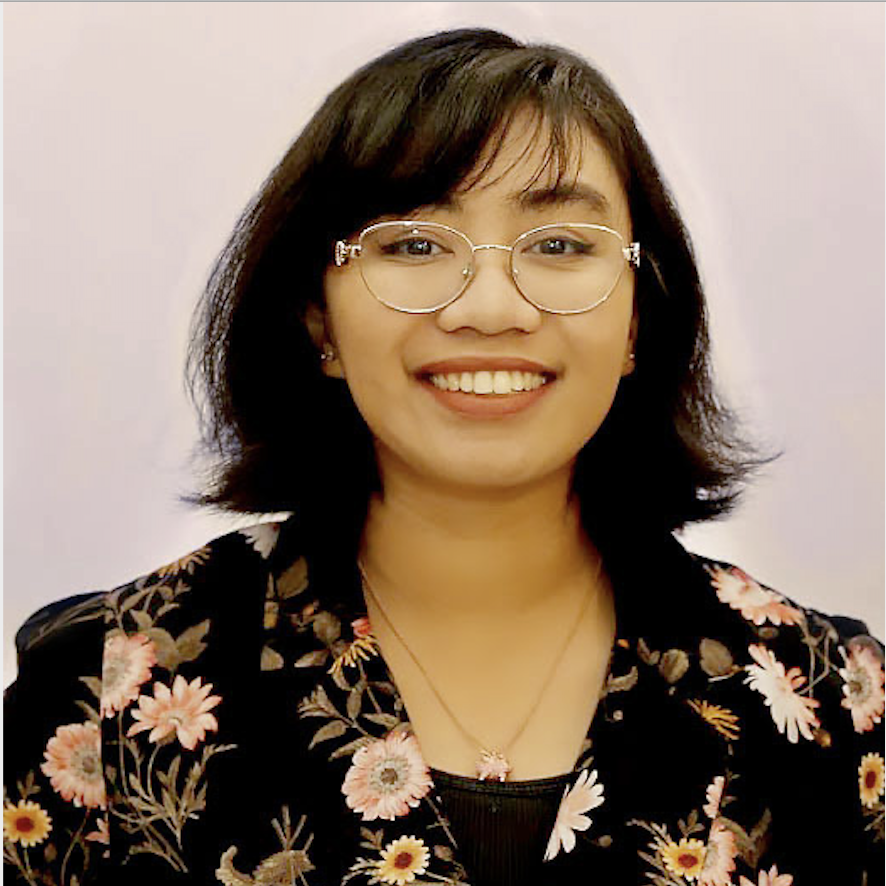 Janine Leano (Dramaturg, A People's Guide to History in the Time of Here and Now) is a Literary Associate for LAUNCH PAD. She is currently an M.A. graduate student in UCSB's Theatre Arts and Dance Department and received her B.A. in Theater Arts from Loyola Marymount University in 2017. Although her earlier body of work centered on production/stage management, she currently identifies as a dramaturg, activist/artist, and aspiring playwright. Notable theatre credits include Nine (2016), LMU's New Works Festival (2017), Immortal Longings (2020), and Shanghai (2021). Her praxis as artist/researcher engages with the dynamics of academia's theories, intersectional activism, and interdisciplinary creativity through the medium of theatre. Her heritage as a Pinay is the main foundation of much of her artistry and research. In her spare time, she likes to draw, read, play violin, and roller-skate (badly).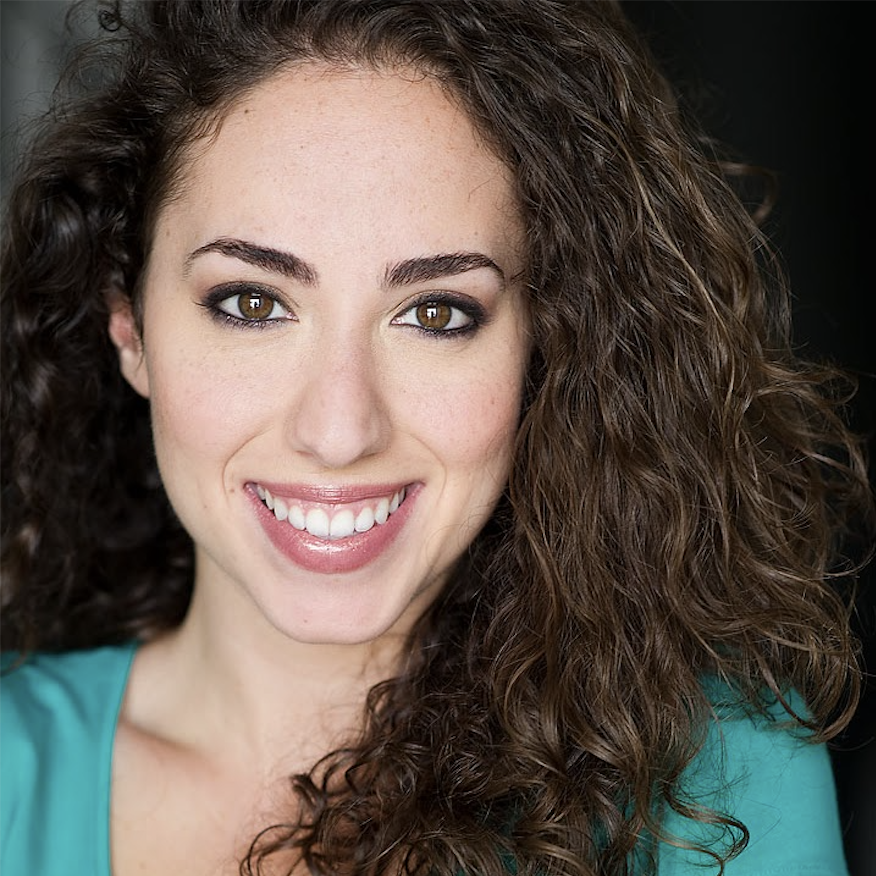 Hala Baki (Director, American Fast) is (bio coming soon!) is a PhD candidate in Theater, Dance, and Performance Studies and a UC Santa Barbara Doctoral Scholars Fellow. She earned her M.A. in Theatre from California State University, Northridge. Her research explores how Arab American theater's correlation to conditions of production influences its sustainability. Her scholarship weaves theories of the public sphere, diaspora, social systems/institutions, and performance economies. She has presented her work at IFTR, ASTR, ATHE, and the annual UCSB Theater and Dance Graduate Symposium, which she helped establish. Her recent directing credits include Yussef El Guindi's Cha-Cha (2020); devised pieces based on Zaraawar Mistry's Indian Cowboy and William Shakespeare's Othello (2020); a well as the world premiere of We Swim, We Talk, We Go to War (2018) at Golden Thread Productions in San Francisco. (Photo credit: Tracy Birdsell Photography)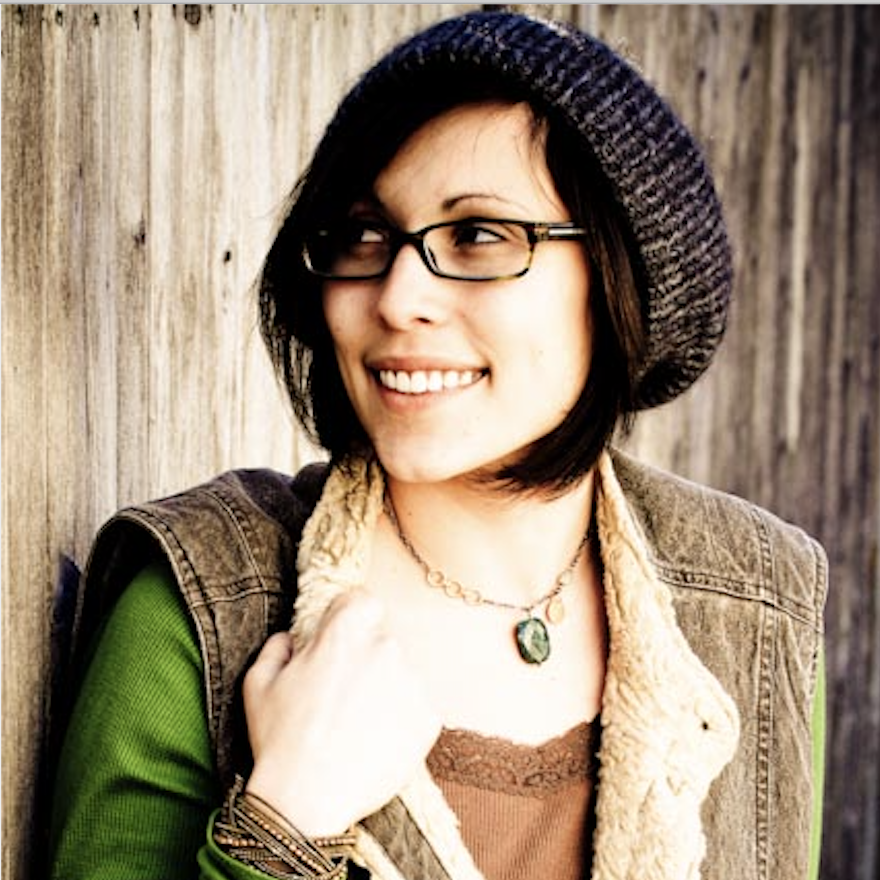 Lynde Rosario (Dramaturg, American Fast) is Dramaturg and Literary Manager for the DCPA Theatre Company. Other affiiations include: Boulder Ensemble Theatre Company, Curious Theatre Company, Athena Project, The Catamounts, Theatre Artibus, Local Theater Company, Letter of Marque Theatre Company, and The Anthropologists. Memberships: Board Member and VP of Regional Activity for The Literary Managers and Dramaturgs of the Americas, and Board Member for the National New Play Network. Training: B.A. in Drama, Hofstra University; M.F.A. in Dramaturgy, The American Repertory Theatre/Moscow Art Theatre Institute for Advanced Theatre Training at Harvard University. (she/her/hers)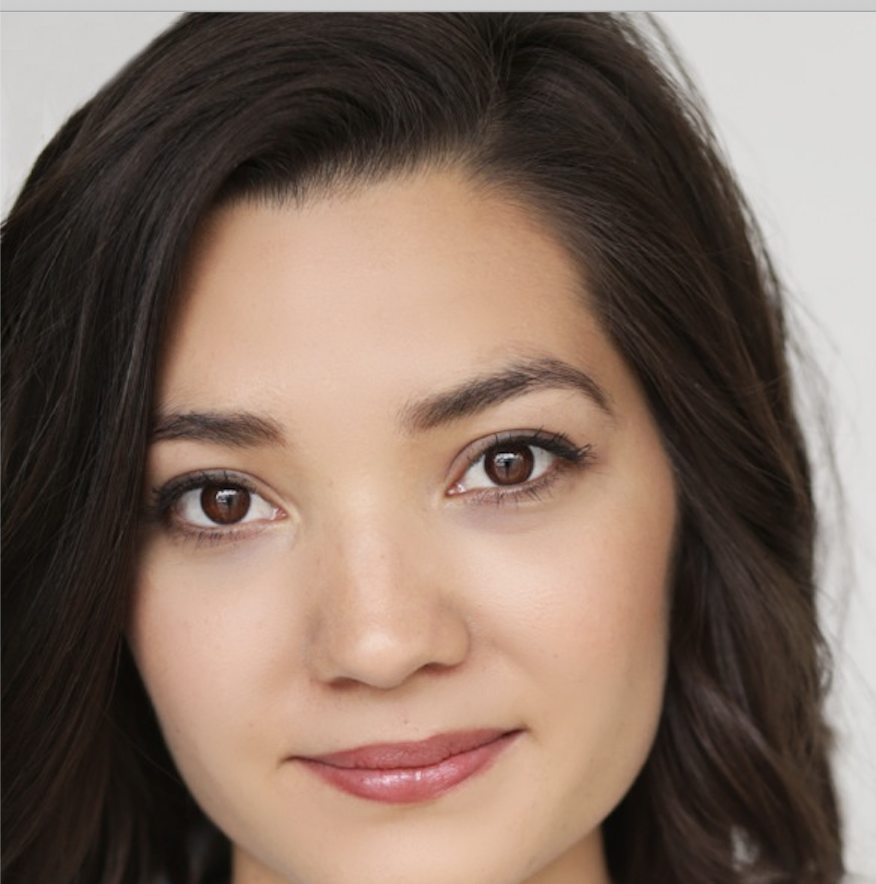 Rebecca Wear (Director, Exotic Deadly: or the MSG Play) is currently a resident director with HERO Theatre and a PhD candidate through a Chancellor's Fellowship at UCSB. Selected credits include The Chinese Lady by Lloyd Suh (Artists at Play/Greenway Court: Ovation Recommended); Samsara by Lauren Yee (Coeurage Theatre); If the Saints by Eric Conner Marlin (Metro Baptist); Obedient Steel by Chloe Brown (HERE arts); and I Run with You by Anna/Kate (Women's Center Stage). She has assisted Kate Whoriskey and Diane Rodriguez. Rebecca has trained with SITI Company and was an associate artist at The Orchard Project. Upcoming: Julia Izumi's Regretfully, So the Birds Are with Ojai Playwrights Conference. (Photo credit: Stephanie Nelson)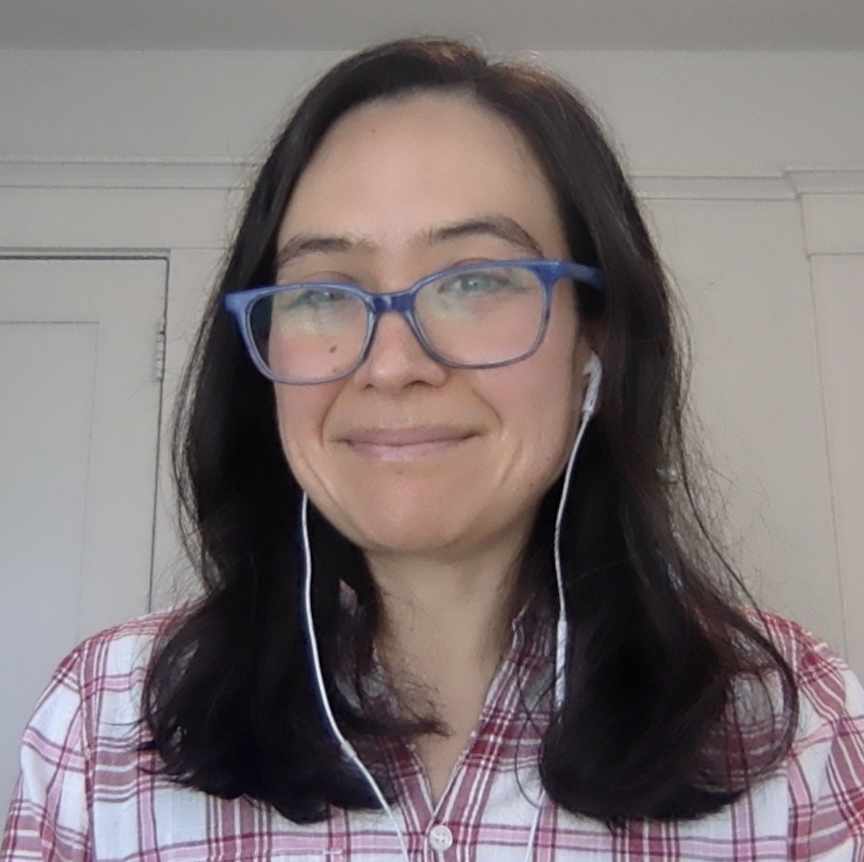 Jessica Nakamura (Dramaturg, Exotic Deadly: or the MSG Play) is an Associate Professor in the Department of Theater and Dance at UCSB. Her research focuses on theater and performance in Japan and the Asia Pacific. She is the author of Transgenerational Remembrance: Performance and the Asia-Pacific War in Contemporary Japan (Northwestern University Press, 2020) about performances that address previously obscured topics of Japanese war aggression and imperialism. Her current research examines representations of the domestic in twentieth century Japanese theater, from the introduction of Western realism until the present. Dr. Nakamura received her M.F.A. from the University of Hawaii, Manoa in Asian Theater and her Ph.D. in Theater and Performance Studies from Stanford University. She has trained in Japanese Dance, Chinese Beijing Opera, and Balinese Dance, and she most recently translated and directed Family Portrait by contemporary Japanese playwright Matsui Shū.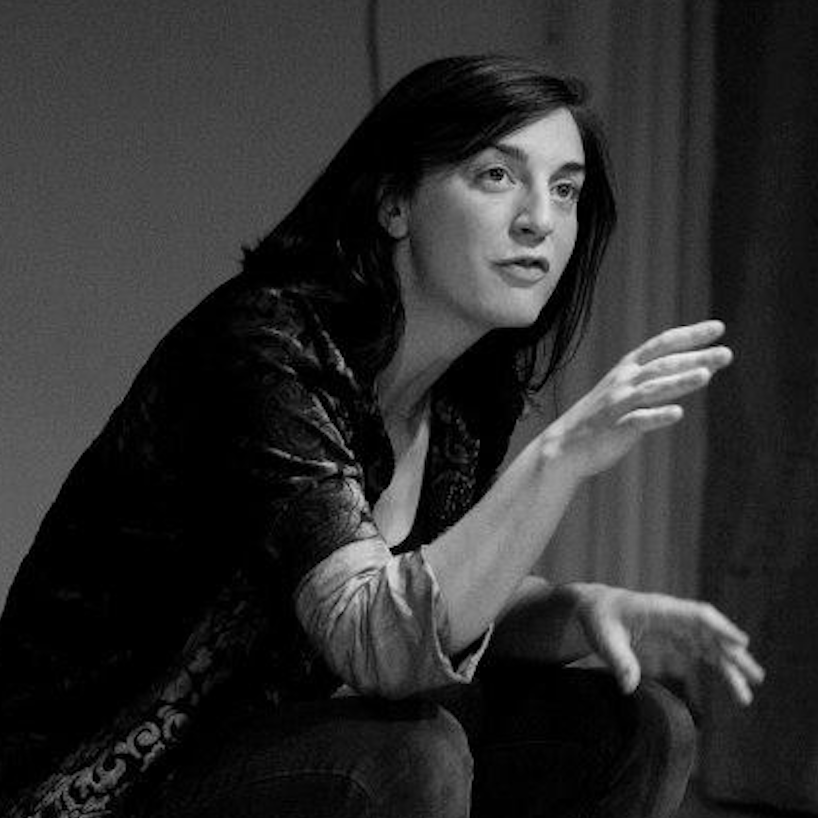 Erica Turpening-Romeo (Director, Lorena, A Tabloid Epic) is a director, performer, writer and musician in Western Massachusetts focused on new works and nontraditional reimaginings of classical works. She is the Artistic Director of Hilltown Theatre Anonymous in Massachusetts; co-founder of the Shakespeare company Anon It Moves and former Literary Manager of Portland Actors Ensemble, both in Portland, Oregon; the former Managing Director of The Strain Theatre in Manhattan, New York; and co-founder of Singing House Productions in Lafayette, Colorado. She has contributed to the anthologies How and Why We Teach Shakespeare (2019) and Why The Theatre (2020), both edited by Sidney Homan and published by Routledge Press.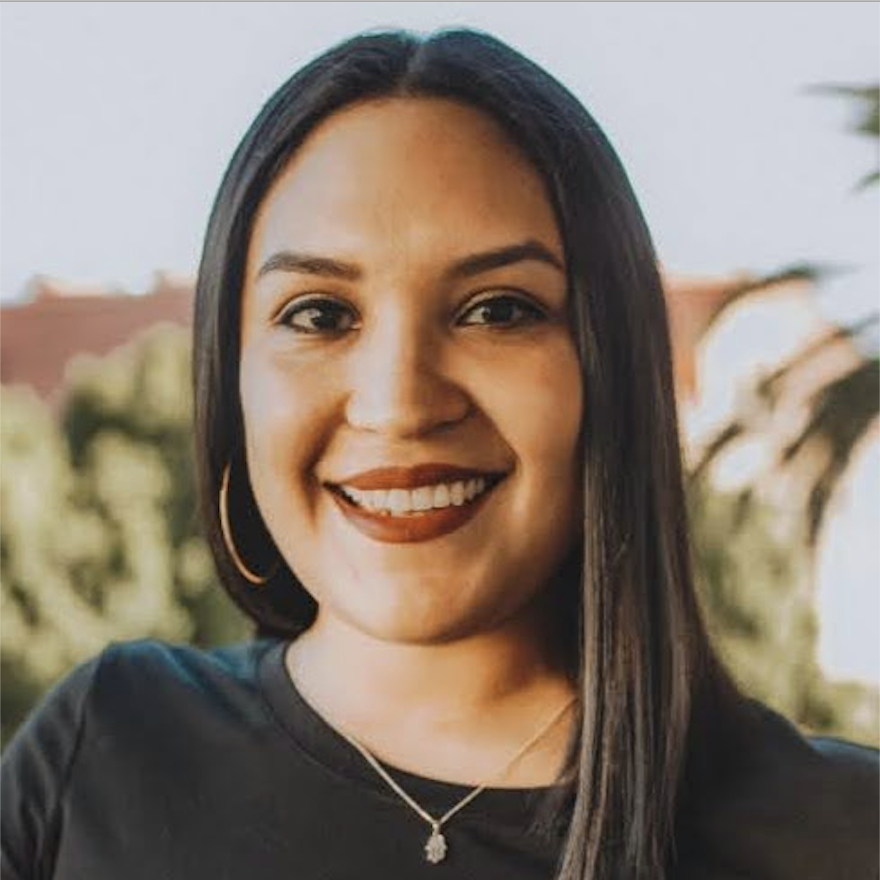 Leticia García (Dramaturg, Lorena, A Tabloid Epic) is the UC President's Postdoctoral Scholar in English at UC Santa Barbara. She researches and writes about Shakespeare, critical race theory, pedagogy, cultural practice and production, performance theory, and Chicanx Theatre. Letty is an arts advocate, dramaturg and community oriented educator. Before coming to UC Santa Barbara, Letty was a lecturer in the Humanities Core Program at UC Irvine and with the School of Theater Arts at Cal State San Marcos. Letty's recent theatrical and academic work has been supported and featured by the San Diego Repertory Theatre, Los Angeles Shakespeare Center, Boston Latino International Film Festival, The Society for Renaissance Study, and most recently with the San Diego Shakespeare Society. Letty's forthcoming work will be featured by the Chicago Shakespeare Theater, Shakespeare, and Digital Theater+. In addition to her writing and research, Letty is currently working on a new project dedicated to supporting DREAM scholars and undocumented students and educators in higher education. (Photo credit: Haylee Finn)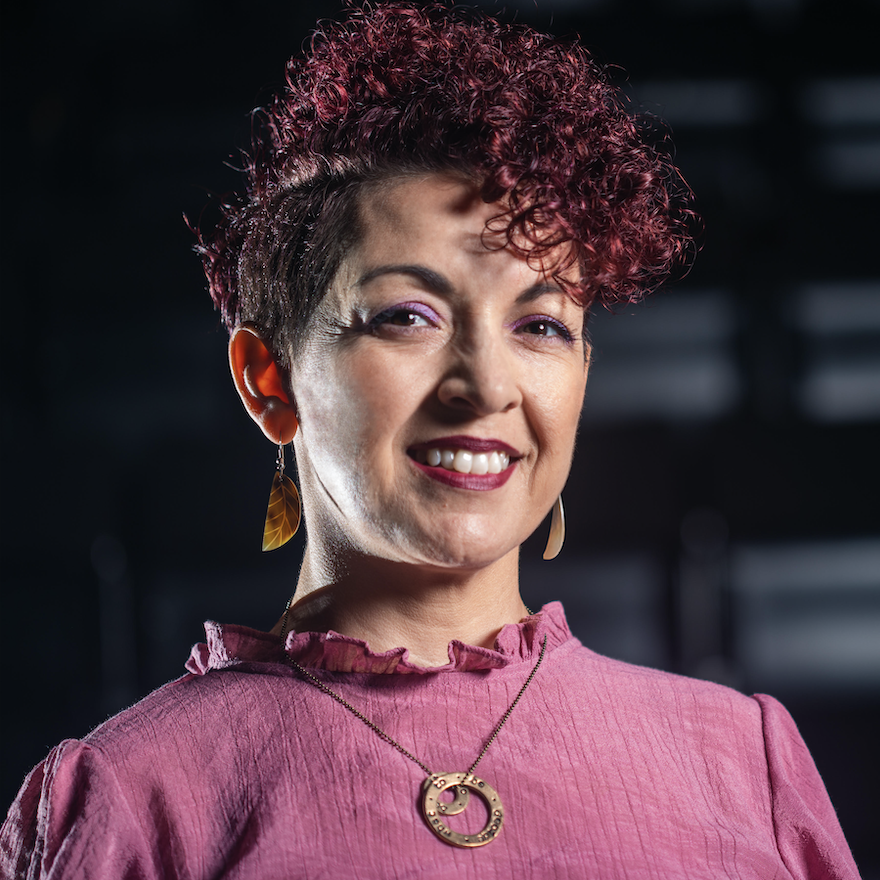 Sylvia Cervantes Blush (Director, Pilar and Paloma) is a Mexican-American theater artist from Bell Gardens, CA and a first gen Master of Fine Arts, Director of Theater. Her artistic journey began as a dancer, doubled as an actor, and now uses those two passions to inform her creative projects. With the Oregon Shakespeare Festival she has directed a staged reading of The Refugee Hotel by Carmen Aguirre and was assistant director to Marcela Lorca on The Count of Monte Cristo. As a Mellon Fellow she served her residency during the 2014 Encuentro Festival at The Los Angeles Theatre Center. She was an assistant director and choreographer on El Largo Camino de Hoy/The Long Road Today: a play inspired by and for the residents of Santa Ana for South Coast Repertory. In 2017, she spearheaded the Latinx Theater Comunión at UCLA, a student run organization exploring the works by classical and contemporary Latinx writers which included a performance for LA Escene: Los Angeles Hispanic Classical Theater Festival. Directing credits include: Concerned Citizen, Los Angeles for Company of Angels "What's Going On? A Virtual Play Festival", Fuenteovejuna, Don Carlos: Prince of Asturias for the United Solo Theater Festival in NY, Medea, Tanya Saracho's Mala Hierba, Electricidad by Luis Alfaro, The Vagina Monologues, Bill's Shorts One and Two, Cowboy Mouth, Grease and Once Upon A Mattress. As the world turned upside down in 2020, she's managed to stay creatively active with Company of Angels' What's Going On?; Cerritos College improv show GIPS Homecoming: The Show Must Go Online, and Miss Most Pressing Issue for Tulane University's Reframed: 2020 Virtual Short Play Festival in partnership with Join the Jubilee year long festival. Currently she is editing a Zoom to video project she produced and directed with 36 actors ranging in age from 4-50+ across 17 households. Sylvia is a proud Associate Member with the Stage Directors and Choreographers Society. (Photo credit: Jean Carlo Yunén Aróstegui)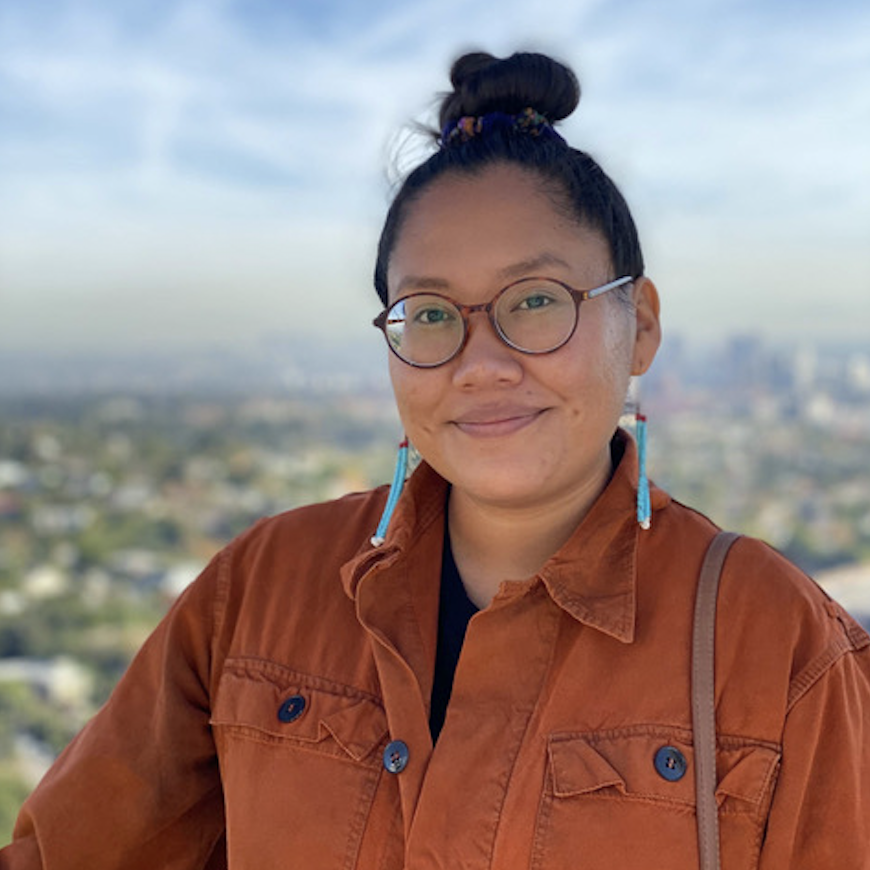 Blossom Johnson (Dramaturg, Pilar and Paloma) is a Diné playwright, screenwriter and dramaturg from Dził Yijin, Arizona. She is from the Yé'ii Dine'é Táchii'nii (Giant People) clan, and her maternal grandfather is from the Deeshchíí'nii (Start of the Red Streak People) clan. Her play RED RUNNING INTO WATER had its World Premiere with New Native Theatre in multiple community venues in the Twin Cities. Blossom holds an MFA in Dramaturgy from Columbia University and a BA in Theatre from Arizona State University. She has held seasonal positions as a Columbia University Fellow in the Archives at Roundabout Theatre Company, a Communications & Marketing Intern with The Tank NYC. She is currently commissioned by AlterTheatre Ensemble and is the Literary Artistic Associate with New Native Theatre.

National New Play Network (NNPN)
An alliance of professional theaters that collaborate in innovative ways to develop, produce, and extend the life of new plays. For over 20 years, NNPN has incubated and elevated new work by creating community, fostering collaboration, and standing firm in their unshakable belief that everything is better when we all work together.
AMPLIFY
A UCSB theater initiative which amplifies and supports the voices and stories of underrepresented people in order to promote justice, equity, diversity, and inclusion on campus and beyond.
New and Reimagined Work
Run by UCSB Professor Vickie J. Scott, this initiative aims to encourage and support new plays while nurturing the next generation of playwrights, directors, choreographers, designers, administrators, and performers.

PRESS
On the Air with Lance Orozco of KCLU: "South Coast Theater Festival Provides Platforms for New Works"
(April 2, 2021)
The BIPOC Reading Series Festival is LIVE on Friday, April 2, and Saturday, April 3. Six bold new plays in two days!
UCSB's The Current (March 29, 2021 by Nora Drake)
NNPN Collaborates with UCSB for The BIPOC Reading Series Festival.
Broadwayworld.com (February 10, 2021)