The 2023 Festival hosts four playwrights and professional guest artists in collaboration with UCSB student artists in 20-hour workshops that culminate in public readings, playwright interviews, and Q&A's with the artists. Athough this is our 3rd annual event, it is the first in person after two years of Zoom Theatre.

Salwa thinks she may have been drugged during her interview with tech giant Owen – a payback for her take-down articles about him and his company.  How else to explain the chunks of missing time and shifting realities that started taking place after meeting him, including returning home and finding her immigrant husband, Bassem, headless, but still miraculously living and talking. Sometimes we have to travel out of what we know to understand who we really are.
 
Freedom Hill
by Jacqueline E. Lawton
directed by Lydia Fort
Nominated by NNPN Associate Member Theater Playmakers Repertory Company
(Chapel Hill, NC)
An homage to Thorton Wilder's Our Town, Freedom Hill is a metatheatrical play that takes place in what is present-day Princeville, North Carolina. Set from 1870 to 1885, Freedom Hill follows the everyday lives of newly freed black citizens as they fall in love, hope for a better future, build their community, and fight for justice and the right to vote. Freedom Hill  offers a rare glimpse into life of a small town during the Reconstruction Era and honors the people who fought against racism, poverty, and rising tides to be free.
This summer, Dalia's dad is busy selling the family's tomato farm and grieving the loss of his wife. Dalia's sad too, but she's too busy painting houses in town to notice the ghost of her mother taking more control over the corners of her mind. Dalia tries to fight off her sorrow and her frienemies, but how much can a 13 year old take before she drowns? 
Content Warnings: suicidal ideation, loss of a parent, loss of a partner
 
Replaced
by Eric Reyes Loo
directed by Evren Odcikin
Nominated by NNPN Core Member Theater East West Players
(Los Angeles, CA)
REPLACED is an irreverent comedy about Wallace, a mixed-race novelist who comes to LA with big dreams of having her debut novel adapted into a TV show - what happens instead is that someone decides to make her story without her, once they don't like her attitude. The play travels from Hollywood production offices to Star Wagon trailers to a writers group full of cutthroat aspiring writers/assistants, onto the sets of pilots and back to the scene of the crime - the office of the same Hollywood exec who rejected Wallace in the first place. Ultimately, REPLACED asks the question: Whose story is it to tell?

Wife Of Headless Man Investigates Her Own Disappearance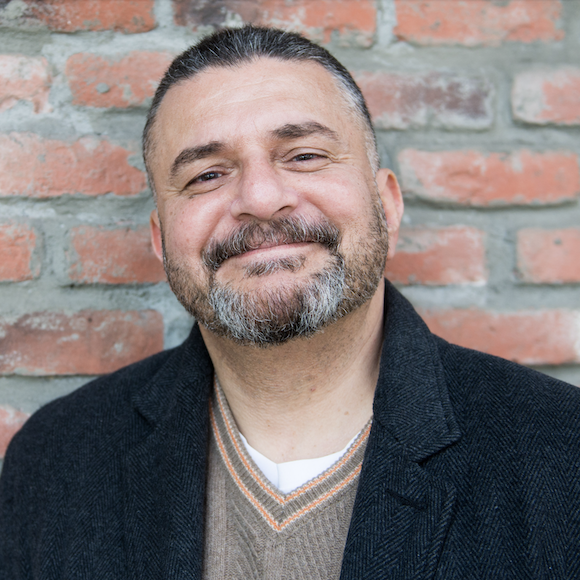 Yussef El Guindi, playwright
Born in Egypt, raised in London and now based in Seattle, Yussef El Guindi's work frequently examines the collision of ethnicities, cultures and politics that face immigrants, Arab-Americans and Muslim Americans in particular. El Guindi holds an MFA in playwriting from Carnegie-Mellon University. He is the recipient of many honors, including the Steinberg/ATCA New Play Award, the Stranger's Genius Award, and the 2010 Middle East America Distinguished Playwright Award. El Guindi's past productions include "Hotter Than Egypt" at Marin Theatre Company and ACT in Seattle; "People of the Book" at ACT; "Language Rooms" at Pony World Theatre in Seattle, and Broken Nose Theatre in Chicago;  "Hostages" at Radial Theater Project in Seattle; "The Talented Ones" at UCSB's LAUNCH PAD and Artists Repertory Theatre in Portland (Santa Barbara Independent Indy Awards); "Threesome" at Portland Center Stage, ACT, and at 59E59 (winner of a Portland Drammy for Best Original Script);  "Pilgrims Musa and Sheri in the New World" (2011 Gregory Award) also at ACT, Center Repertory Company at Walnut Creek, CA, and at Mosaic Theater Company (DC). "Our Enemies: Lively Scenes of Love and Combat" was produced by Silk Road Rising and won the M. Elizabeth Osborn award. His plays "Back of the Throat" (winner of L.A. Weekly's Excellence in Playwriting Award), "Pilgrims Musa and Sheri in the New World", "Jihad Jones and the Kalashnikov Babes", "Such a Beautiful Voice is Sayeda and Karima's City" have been published by Dramatists Play Service. "Ten Acrobats in an Amazing Leap of Faith", "Collaborator", "Threesome", "The Talented Ones", "Hostages" and  "In A Clear Concise Arabic Tongue." have been published by Broadway Play Publishing Inc. Bloomsbury/ Methuen Drama published "Selected Works of Yussef El Guindi". Currently a Core Company member at ACT in Seattle, a Resident Artist at Golden Thread Productions, and a member of the Lit Council Cohort. (photo credit: Ann-Margaret Johnson/Sassafras Photos)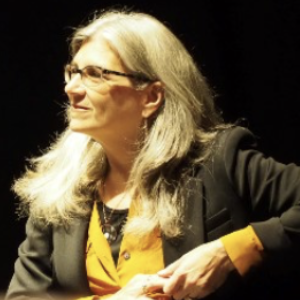 Risa Brainin, director
Risa Brainin is a freelance director, professor and Founder/Artistic Director of LAUNCH PAD which has been featured in American Theatre magazine for its innovation and contribution to new play development. Since 2005, Brainin has developed and directed 20+ new works by distinguished writers including recent plays by Jami Brandli, Mia Chung, Yussef El Guindi, Anne Garcia-Romero, Idris Goodwin, Enid Graham, Arlene Hutton, Jenny Mercein, Joyce Carol Oates, James Still and Cheryl L. West. She pioneered, along with Annie Torsiglieri, the groundbreaking Zoom Festival Alone, Together, a collection of 39 new short plays and monologues written by LAUNCH PAD alums and now published by Dramatic Publishing Company.
Prior to UCSB, Brainin served as Artistic Director of Shakespeare Santa Cruz, Associate Artistic Director for both Kansas City Repertory Theatre and Indiana Repertory Theatre, and Resident Director at the Guthrie Theater. Other directorial credits include plays at American Players Theatre, Actors' Theatre of Louisville, Alabama Shakespeare Festival, Clarence Brown Theatre, Commonweal Theatre, Denver Center Theatre, Elements Theatre Collective, Ensemble Theatre, Great Lakes Theatre Festival, History Theatre, Idaho Shakespeare Festival, Illusion Theatre, Kansas City Actors' Theatre, Milwaukee Repertory Theatre, Mixed Blood, New Harmony Project, Pittsburgh Public Theater, Portland Stage Company, Red Bull Theatre, Repertory Theatre of St. Louis, Shakespeare Festival of St. Louis, Skylight Theatre, Syracuse Stage and TheatreSquared.
A graduate of the Carnegie-Mellon University Drama Program, Brainin is Past President of the National Theatre Conference and was recently inducted into The College of Fellows of the American Theatre for "truly distinguished contribution to theatre in the U.S."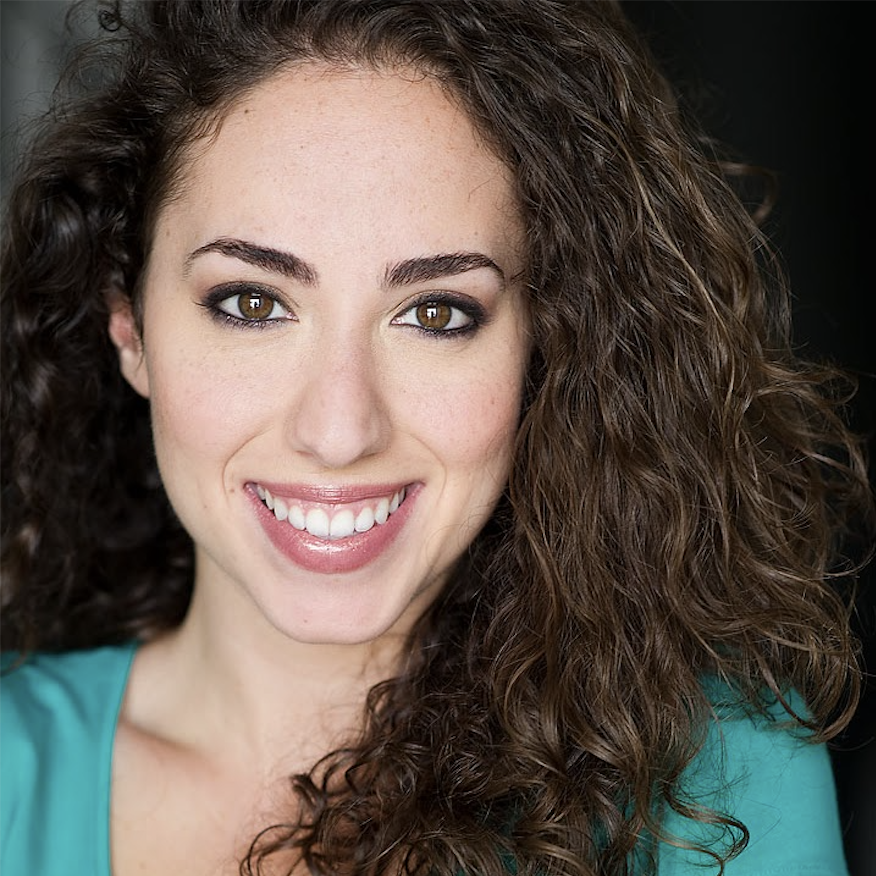 Hala Baki, dramaturg
Hala Baki (she/her) is a Lecturer in the Theatre and Dance Department at California Polytechnic State University in San Luis Obispo. She holds a PhD in Theater, Dance, and Performance Studies with an Interdisciplinary Emphasis in Global Studies from UC Santa Barbara. Her research explores how Arab American theater's relations to conditions of production influence its support structures and sustainability. She has published in Modern Drama, Theatre Journal, Theatre Topics, and Asian Theatre Journal. She also edited the anthology The Vagrant Trilogy: Three Plays by Mona Mansour (Bloomsbury, 2022) and authored a chapter in the forthcoming volume Arabs, Politics, and Performance (Routledge). As a stage director and dramaturg, her recent credits include Mona Mansour's unseen (Oregon Shakespeare Festival 2022), the original ensemble play Writer's Block (2021), Kareem Fahmy's American Fast (2021), and Yussef El Guindi's Cha-Cha (2020).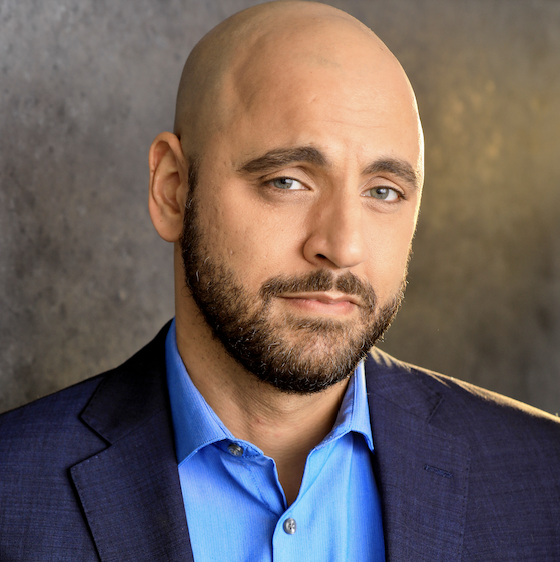 Adam El-Sharkawi, guest actor
Adam is thrilled to be participating in this year's LAUNCH PAD AMPLIFY READING SERIES FESTIVAL. He is of Egyptian descent, born and raised in Seattle, and currently resides in Los Angeles. Recent credits include Selling Kabul (Seattle Repertory), Scenes From 71* Years and We Swim, We Talk, We Go To War (both with Golden Thread Productions), the world premiere of Theresa Rebeck's Zealot (South Coast Repertory), Disgraced (Capital Stage), All's Well That Ends Well (Great River Shakespeare Festival), Sinbad: The Untold Tale (Adventure Stage Chicago), Romeo And Juliet (New Swan Shakespeare Festival), and Harper Regan (Steep Theatre). Adam holds an MFA from California State University, Fullerton and a BA from Western Washington University.  www.adamel-sharkawi.com and @adamelshark. (photo credit: Cameron Radice Photography)
Freedom Hill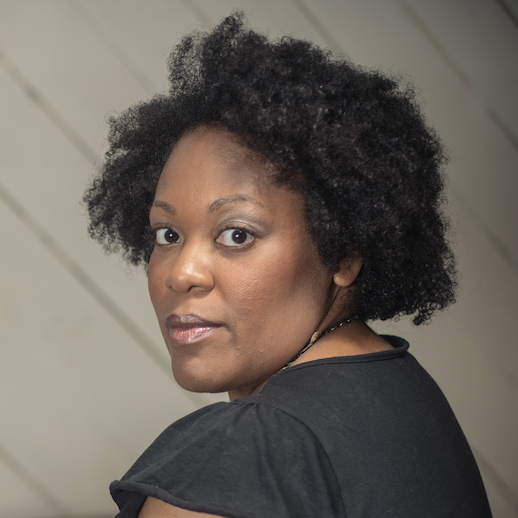 Jacqueline E. Lawton, playwright
Jacqueline E. Lawton is a playwright, dramaturg, producer, and advocate for Access, Equity, Diversity, and Inclusion in the American Theatre. Her plays include: Among These Wild Things, Anna K; Behold, A Negress; Blackbirds; Blood-bound and Tongue-tied; Deep Belly Beautiful; The Devil's Sweet Water; Edges of Time; Freedom Hill; The Hampton Years; Hotel Berry, The Inferior Sex, Intelligence; Love Brothers Serenade; Mad Breed; Noms de Guerre; So Goes We; and The Wonderful Wizard of Oz. Lawton has worked as a dramaturg and research consultant at Actors Theatre of Louisville, the Arden Theater, Arena Stage, Denver Center for the Performing Arts, Ensemble Studio Theater, Folger Shakespeare Library, the Ford's Theatre, Goodman Theatre, Horizons Theater, Howard University, Interact Theatre, the Kennedy Center, Rorschach Theater Company, Round House Theatre, Theater Alliance, Theater J, University of Maryland, Virginia Stage Company, and Woolly Mammoth Theatre Company. As a racial equity facilitator, she has worked with Actors Theatre of Louisville, Education Theatre Association, the English National Opera, James Madison University, Maestra Music, PlayMakers Theatre Company, Theatre Communication Group, the University of Southern California, and Vagabond Theatre. Currently, she is a Dramaturg at PlayMakers Repertory. Ms. Lawton received her MFA in Playwriting from the University of Texas at Austin, where she was a James A. Michener Fellow. Currently, she is an Associate Professor in the Department of Dramatic Art at the University of North Carolina-Chapel Hill and a dramaturg for PlayMakers Repertory Company. She is a proud member of the Dramatist Guild of America. (photo credit: Jason Hornick)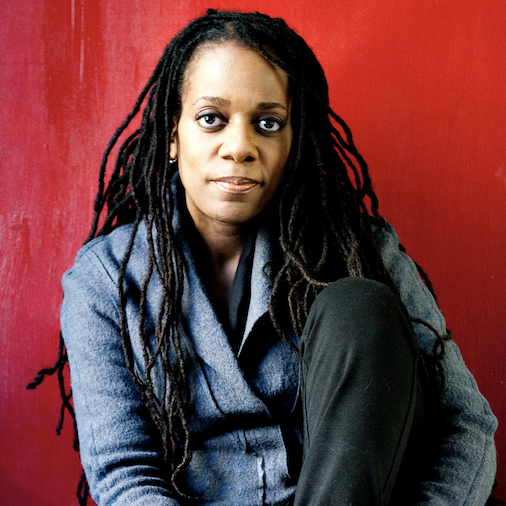 Lydia Fort, director
Lydia Fort is an award-winning director and educator whose credits include School Girls; Or, The African Mean Girls Play (Hangar Theatre), The White Card (GableStage), Nina Simone: Four Women (Alabama Shakespeare Festival), Jump (Actors Express), The Elaborate Entrance of Chad Deity (Theater Emory), The Mountaintop (Perseverance Theatre), Bright Half Life (Diversionary Theatre), Marie and Rosetta (freeFall Theatre), Frida Liberada (Urban Stages), and was the Associate Director for King Hedley II and Seven Guitars (Cygnet Theatre). Lydia has also directed new work for Alliance Theatre, Southern Rep, Urban Stages, New Federal Theatre, Ensemble Studio Theater, Classical Theatre of Harlem, Kennedy Center MFA Playwrights' Workshop, McCarter Theatre, New Black Fest, 48 Hours in Harlem and the Fire This Time Festival. Lydia was a member of the Lincoln Center Director's Lab, Theatre for a New Audience's American Directors Project, a Women's Project Theater Fellow, a TCG New Generations Future Leaders Grantee, New York Theatre Workshop Directing Fellow, Drama League Directing Fellow, and a US delegate to the International Theatre Institute's World Congress in China. As a Board member of SDC (Stage Directors and Choreographers union), she serves as the Southeast Regional Rep. Ms. Fort holds a BA from New York University and received both a Certificate in Arts Management for the Performing Arts and an MFA in Directing from the University of Washington. (photo credit: Hosea Johnson)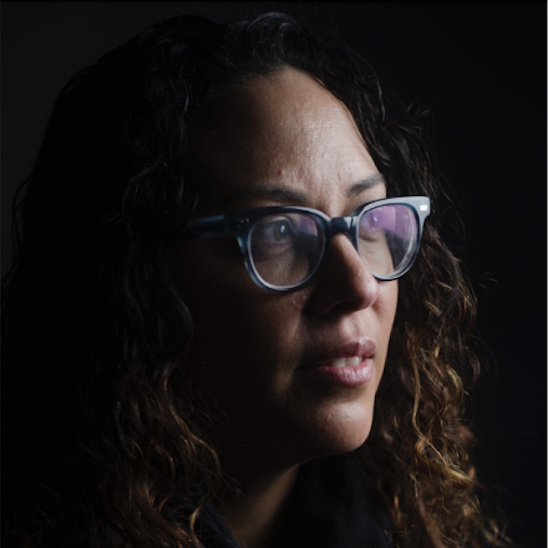 Daphnie Sicre, dramaturg
Dr. Daphnie Sicre teaches Theatre at Loyola Marymount University. She shares a deep passion for Black and Latinx perspectives in theatre. Her latest publication is an article in Theatre Symposium; Race & Theatre, "Being Black and Latinx in Theatre Today" and a co-authored article in the ​Theatre, Dance, and Performance Training journal. Other publications include book chapters in Black Acting Methods, The Routledge Companion to African American Theatre and Performance, Shakespeare and Latinidad, the forthcoming Stages of Reckoning: Antiracist and Decolonial Actor Training, and Contemporary Black Theatre & Performance: Acts of Rebellion, Activism, & Solidarity. Engaging in anti-racist and cultural competent theatre practices, Daphnie facilitates Theatre of the Oppressed workshops remixed with Hip Hop Pedagogy to teach about equity, diversity and inclusion in theatre. She also co-created We Are the Canon, decolonizing anti-racist theatre pedagogy workshops. When she is not writing, teaching, or conducting workshops, she can be found directing or serving as a dramaturge. She is the resident dramaturge at the Robey Theatre, where she runs the Playwright's Lab. Selected dramaturgy credits include- Musicals: It Happened in Key West-Book, Music, & Lyrics by Jason Huza, Jeremiah James and Jill Santoriello (Bristol Riverside Theatre) and Negra- The Musical.  Plays: The Hustle (The Robey  Theatre), Moonlighters (TheaterWorks Harford  & Hartbeat Ensemble), The Disappearance of Rosie Garcia's Family (New Play Project), Waiting for Godinez (Playwrights Arena Readings Series), Shower Me (Columbia University/FringeNYC), Not About Eve (Bratta Productions), Collateral Bodies (First Foot Productions), The Class Project(NYU). She is also a culture consultant for Nickelodeon,having worked on the Emmy nominated Santiago of the Seas, The Face, and the upcoming film, Teenage Mutant Ninja Turtles. When she is not engaging in dramaturgy, you can find her directing.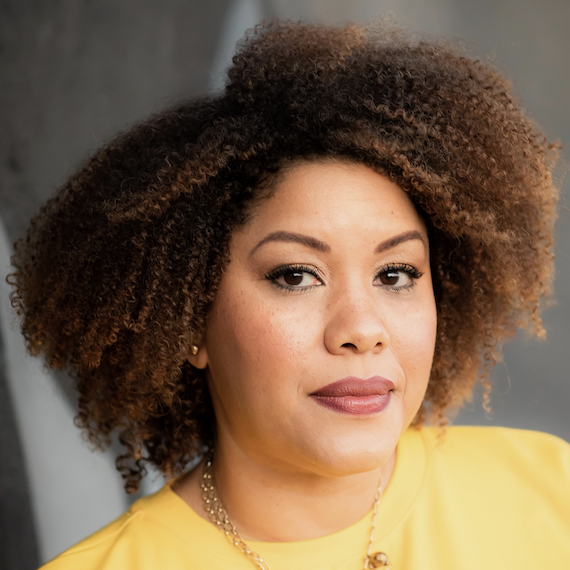 Stephanie Leigh Batiste, guest actor
Dr. Stephanie Leigh Batiste is Professor of English, Black Studies, Theater and Dance, and Comparative Literature at University of California, Santa Barbara, Director of the Hemispheric South/s Research Initiative, and Associate Director of the UCSB Center for Black Studies Research. Batiste's award-winning book, Darkening Mirrors: Imperial Representation in Depression Era African American Performance (Duke University Press, 2011) focuses on the relationship between power and identity in black performance cultures to reimagine Black self-conception, national belonging, and modernism. She is co-editor of the NYU Press Book Series Performance and American Cultures. A published poet, playwright, and award-winning actor, she has written three theatrical jazz plays: Stacks of Obits, Young Love Found and Lost: Six Poems in a Circle, and Blue Gold & Butterflies. Her current research focuses on affect and feeling in relation to violence and death in Black millennial performance in Los Angeles.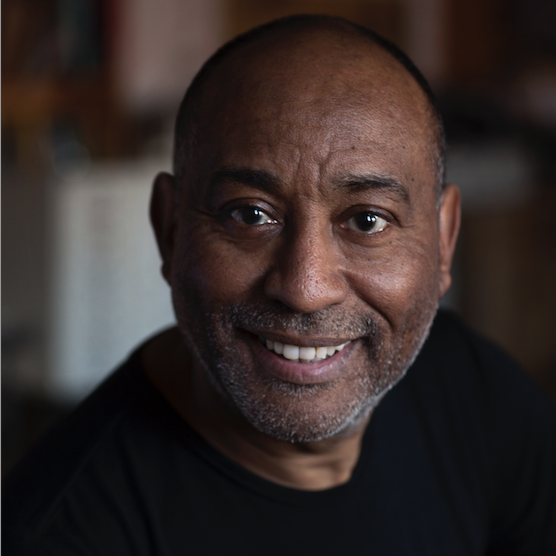 Michael Keck, guest actor
Michael Keck's music has accompanied productions at Oregon Shakespeare Festival, Milwaukee Rep, Mark Taper Forum, Arena Stage, TheatreWorks - Silicon Valley, Syracuse Stage, Rep St Louis, Seattle Rep, Indiana Rep, Portland Center Stage, Westport Country Playhouse, Berkshire Theatre Festival, Idaho Shakespeare Festival, Great Lakes Playhouse, and many others. His international credits include the Market Theatre Johannesburg South Africa, National Theater of Croatia–Zagreb, the Barbican Theatre Center, and Bristol Old Vic. His acting credits include the McCarter Theatre, Pacific Conservatory, Berkeley Rep, Portland Center Stage, the Alliance Theatre, and various stages in New York, where he currently resides. Excerpts from his solo play: Voices in the Rain are published by Temple University Press and Alta Mira Press. Michael received three Barrymore Award nominations for his work in Philadelphia. He is a member of AEA, SAG-AFTRA, ASCAP, PEN and the Dramatists Guild.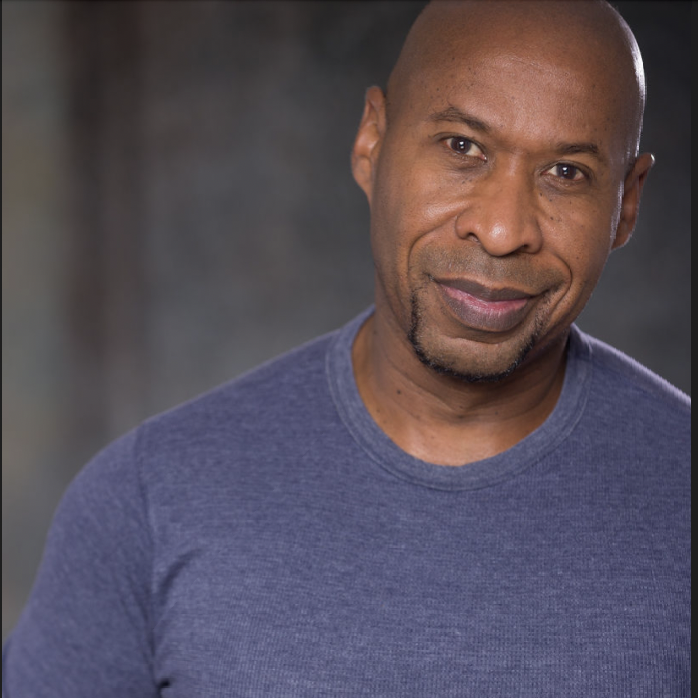 L. Trey Wilson, guest actor
​L. Trey Wilson is an actor/writer/director/producer and facilitator for conversations involving race, gender, culture and sexuality. Acting credits include: THEATER - Six Degrees of Separation, A Lesson Before Dying, One Flew Over the Cuckoo's Nest, True West, A Few Good Men, Stage Directions, Catrina, etc. TELEVISION/FILM credits; Law and Order, Special Victims Unit, Monk, America's Most Wanted, Final Justice, Whitewash, Mara's Story, The Timetable, Miller's Court, Time and Punishment, Taking Your Life, Speed Racer, Three Takes, Sense 8 and most recently, Matrix: Resurrections. PLAYS written by Trey include; Stage Directions, Turn, Cause, Three Part Disharmony, All About Esther, Stay, The Bystanders, Day of What?, Word In Question, Something Happened and a collection of 31 short plays titled, August and two solo performance pieces: Bright-Eyeing and This Isn't Going To Wind Up In A Play, RIGHT?! He has been a Guest Teaching Artist for The Manhattan Theatre Club, UCLA's Graduate Acting Program, The BGB Studio and has his own 8 week writing workshop titled, JOURNEY. Trey is the recipient of The LA Ovation Award, The LA Weekly Award, The NAACP Award, The GLAAD Award, The Backstage West Garland Award and The LA Drama Critics Circle Award and was featured on the NPR show, ALL THINGS CONSIDERED. (photo credit: Photos by Jamaal)
Dalia is Dead and Her Dad Keeps Making Dumplings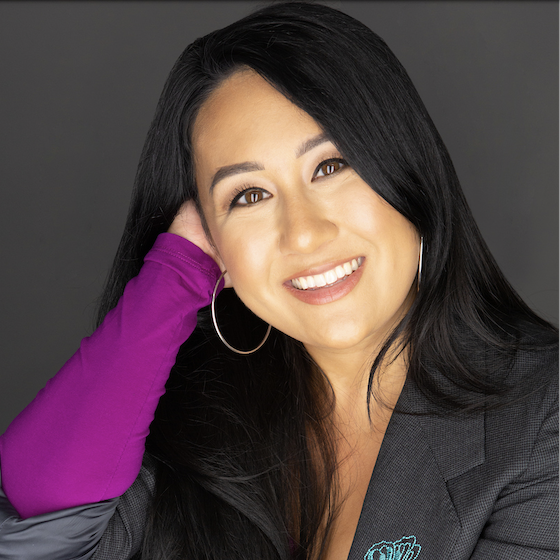 Stephanie Kyung Sun Walters, playwright
Stephanie Kyung Sun Watlers (she/her) is the Philadelphia Theatre Company Terrence McNally Award Recipient for her play, Acetone Wishes and Plexiglass Dreams. She's a recent alum of InterAct Theatre Core Playwright, current American Theatre Group PlayLab artist, and current Sesame Workshop Writers' Room Fellow. She serves as the Lead Artist on the Philly Asian Performing Artists' Playwrights Project. Her play, Esther Choi and the Fish that Drowned will have a world premiere production with Simpatico Theatre Company (postponed due to COVID-19) and has earned her a spot on the 2020 Kilroys List and Table Work Press Recommended list. Acetone Wishes and Plexiglass Dreams was workshopped at the UC Santa Barbara Launch Pad BIPOC Reading Series and was recently featured at the Great Plains Theatre Conference. It was also a semi-finalist for the Eugene O'Neill Theater Center National Playwrights Conference. Half of Chopsticks was a finalist for both the 2021 Bay Area Playwrights Festival and Seven Devils New Plays Conference, and received a stage reading at the inaugural Boise Contemporary Theatre BIPOC Playwrights Festival. Her latest play, Whispers of My Sister was workshopped at PlayPenn's annual conference in July 2022. Stephanie's K-pop romcom, Be Like the Flower, was a finalist for the Austin Film Festival's Table Read My Screenplay. She is a two-time finalist for Unicorn Theatre's In-Progress New Play Reading Series as well as a finalist for the Playwrights Center Many Voices Fellow. She was a semi-finalist for Nashville Repertory Theater's Ingram New Works and received a nomination for the NNPN Smith Prize for Political Theatre. Due to COVID-19, Stephanie received a 3Views Theatre The Bret Adams and Paul Reisch Foundation Grant Recipient. Additional plays have been developed with Texas Tech University WildWind Performance Lab, Asian Arts Initiative, Philly Asian American Film Festival, Dragon's Eye Theatre, Revolution Shakespeare, PlayPenn, Revamp Collective, and Philadelphia Women's Theatre Festival. Stephanie is a proud graduate of Bucknell University and received her MFA in Playwriting from Point Park University. She currently teaches at Swarthmore College. (photo credit: Kate Raines/PLATE 3 Photography)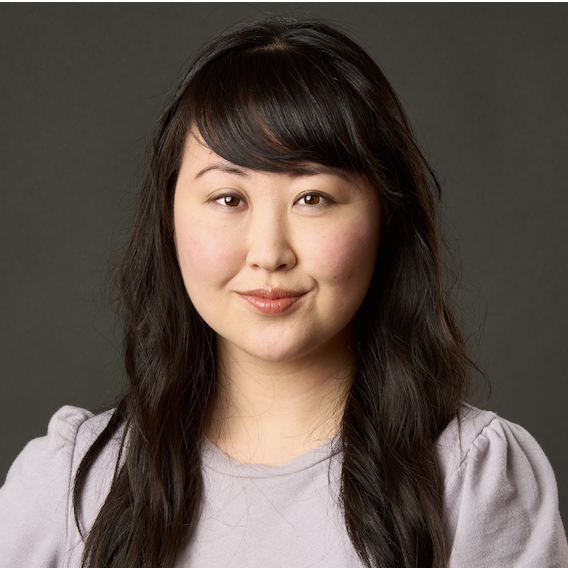 Julia Cho, director
Julia Cho is one of the founding members and Producing Artistic Leaders of Artists at Play, an Asian American theatre collective based in Los Angeles. Through her work with AAP—which encompasses producing, acting, and casting—she has helped develop/produce numerous works created by and featuring theatre artists of color. Julia is thrilled to return to LAUNCH PAD after virtually directing Stephanie Kyung Sun Walters' "Acetone Wishes and Plexiglass Dreams" for the 2022 Amplify Reading Series. As an actor, she has since performed/toured shows with East West Players, Will & Company, Lodestone Theatre Ensemble, hereandnow, as well as readings for Center Theatre Group, Playwrights' Arena, Pasadena Playhouse, and Boise Contemporary Theater—where she first met playwright Stephanie Kyung Sun Walters to workshop her play "Half of Chopsticks." Other acting credits include films like "Larry Crowne;" recurring roles on TV shows such as "This Is Us," "Goliath," "Scandal," "I'm Sorry;" and the Emmy Award-winning web series "The Lizzie Bennet Diaries." You can also hear Julia's voice English-dubbing various characters in Korean content, including films like "Seoul Vibe," "Sweet & Sour" and shows "Doctor Lawyer" and "Bloody Heart." @thatjuliacho (photo credit: M Palma Photography)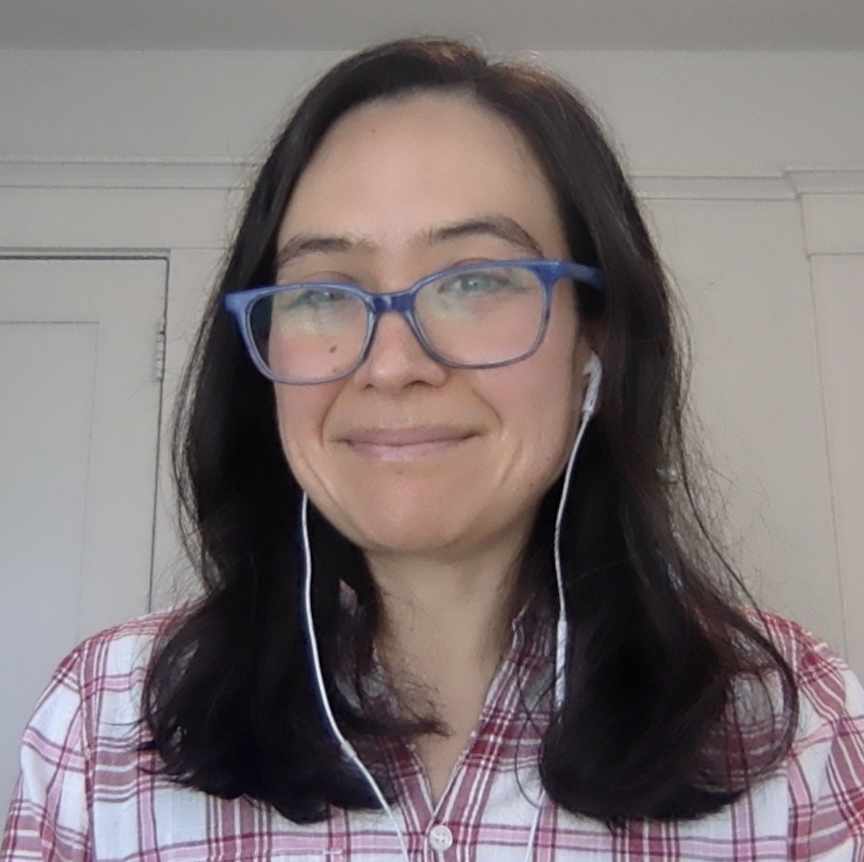 Jessica Nakamura, dramaturg
Jessica Nakamura is an Associate Professor in the Department of Theater and Dance at UCSB. She received her M.F.A. from the University of Hawaii, Manoa in Asian Theater and her Ph.D. in Theater and Performance Studies from Stanford University. As a scholar of Asian and Asian American theater and performance, Jessica is the author of Transgenerational Remembrance: Performance and the Asia-Pacific War in Contemporary Japan (Northwestern University Press, 2020) about performances that address previously obscured topics of Japanese war aggression and imperialism. She is delighted to be back as dramaturg for the Amplify Reading Series Festival! 
Replaced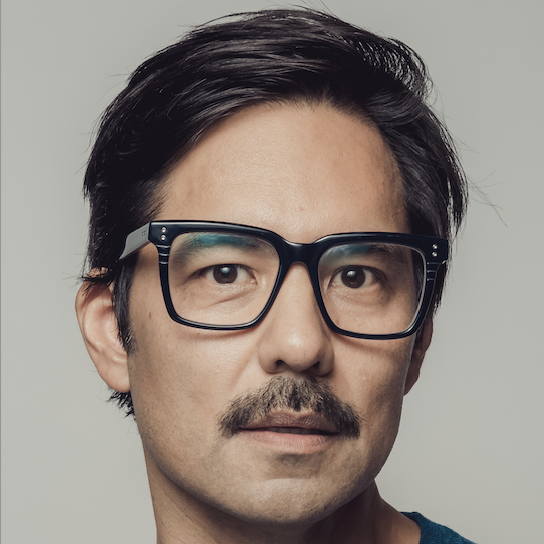 Eric Reyes Loo, playwright
Eric Reyes Loo spent his childhood crafting the perfect comeback during his sixteen years of Catholic school education, where his mother sent him to become a priest. All of this gave him plenty of material as he turned to writing and producing theatre in New York and his native Los Angeles. Eric play on active shooter drills, THIS IS ONLY A TEST, was produced to acclaim in February 2022 by Broken Nose Theatre in Chicago. And his autobiographical play DEATH AND COCKROACHES was produced in 2018 by Chalk Rep in Los Angeles. In addition, Eric is a television writer/producer who has written on GUIDANCE for AwesomenessTV/Hulu and A.J. AND THE QUEEN for Netflix, plus he has a couple of TV projects in development. Eric received his MFA from NYU's Tisch School of the Arts. (photo credit: Dima Otvertchenko)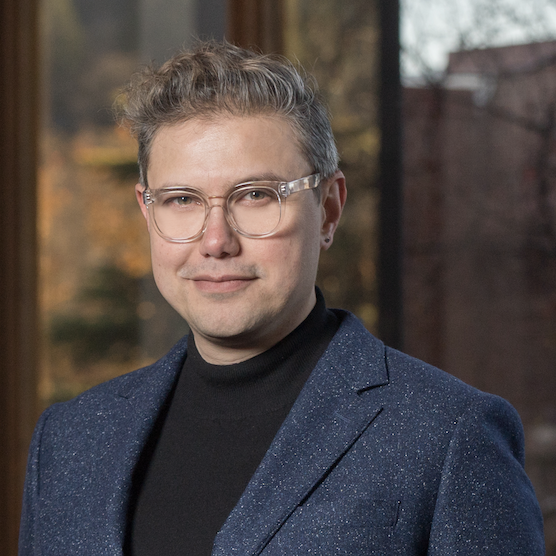 Evren Odcikin, director
Evren Odcikin (he/him) is a theater director, writer, and arts administrator with a commitment to championing historically excluded voices in the American theater. He is the Associate Artistic Director and Director of Artistic Programming at Oregon Shakespeare Festival, a founding steering committee member of the MENA Theater Maker Alliance, a founder of Maia Directors, and a member of Playwrights Foundation's Board of Directors. As a director, he has worked at OSF, Guthrie, A.R.T., Woolly Mammoth, Portland Center Stage, PlayCo, NYTW, Geva, Berkeley Rep, South Coast Rep, The Lark, Kennedy Center, InterAct, Cleveland Public Theatre, Magic Theatre, Golden Thread, Crowded Fire, and Playwrights Foundation. Recognitions include a "Theatre Worker You Should Know" feature in American Theatre Magazine; a National Director's Fellowship from the O'Neill, NNPN, the Kennedy Center, and SDCF; and a TITAN Award from Theatre Bay Area. Evren was born and raised in Turkey and is a graduate of Princeton University. odcikin.com  (photo credit: Jenny Graham)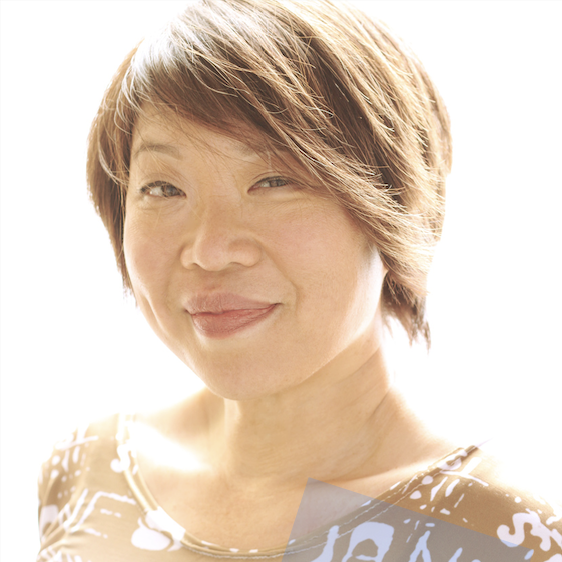 Alice Tuan, dramaturg
Alice Tuan is a nationally-acclaimed, internationally-produced playwright, teacher, performer and dramaturg. She is a Playwright Associate at East West Players, where she facilitates the yearly Playwright Group, where Eric Reyes Loo generated a raw draft for Replaced. Also written in this class of Playwrights Group 2 was Inda Craig-Galván's The Great Jheri Curl Debate, which premiered at East West Players in September 2022, as well as Lisa Sanaye Dring's Sumo, which Tuan is dramaturging as it is developed at La Jolla Playhouse with Ma-Yi Theater. Alice Tuan's play Last of the Suns (Berkeley Rep, Ma-Yi Theater) had a bilingual Chinese-English version commissioned and performed by the Chinese International School in Hong Kong, where she was Artist-in-Residence in March 2019. Almasi Collaborative Arts also staged a reading of this play with an African cast in Zimbabwe July 2019. Tuan is best known for Ajax (por nobody) (Flea Theater, Salvage Vangard, Melbourne Fringe). It was staged at Toronto's SummerWorks Festival and, along with four of her other plays, are archived in the Billy Rose Collection at the New York Public Library for the Performing Arts at Lincoln Center. Other works have been produced at Humana, the Foundry, East West/Taper Too, Edinburgh Fringe, LATC and UMass, Amherst. Before she was a playwright, Tuan taught English as a Second Language (ESL) in Guangzhou and Los Angeles.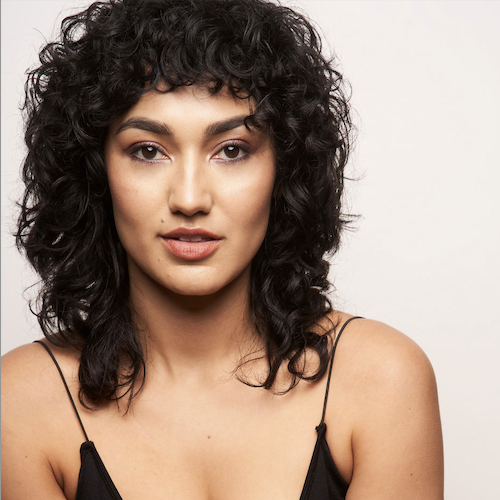 Skarlett Redd, guest actor
Skarlett Redd (she/her) is a Los Angeles based actress, comedian, and filmmaker. She has a BFA in Acting from the University of California, Santa Barbara and is a member of SAG-AFTRA. Skarlett's television credits include Netflix's Lucifer and CBS's CSI: Las Vegas. On the film festival circuit in 2023, Skarlett leads Kid Ugly, a western comedy short produced by McDonald's inaugural Latine filmmaker initiative, Spotlight Dorado. Also showcasing her leading strength, Skarlett's debut as a scream queen premiers with the comedy horror short Dead Enders, produced by the award winning team American Standard Film Co. (Sundance, SXSW). Online, she plays a series regular in Gal Pals, a queer comedy web series with over 70k YouTube subscribers and 12M views. In her commercial career, Skarlett has worked with David Fincher, Jonah Hill, Michel & Olivier Gondry, and several other renowned film directors. Her 2021 Super Bowl commercial for Anheuser-Busch was named one of the Top 10 Commercials of 2021 by Adweek. Skarlett has played the hero in both English and Spanish speaking spots with brands including McDonalds, Facebook, Samsung, E*Trade, T-Mobile, Honda, Gillette, TurboTax, and more. Through a satirical lens incorporating comedy and movement, Skarlett's independent work often centers on body autonomy, sexuality, and womanhood. Her on-camera work has been screened at Women Under The Influence Goes Idyllwild, The Hammer Museum, and has twice earned her the National Association of Latino Independent Producers' Emerging Content Creator Scholarship. You can catch her on stages across Los Angeles workshopping and performing absurd and original characters that are born out of clowning, physical comedy, and improvisation. Skarlett is represented by the Daniel Hoff Agency and LEWK Management. www.skarlettredd.com (photo credit: Matt Kallish)


Click on a Cast List below to launch a gallery of photos
2023 Company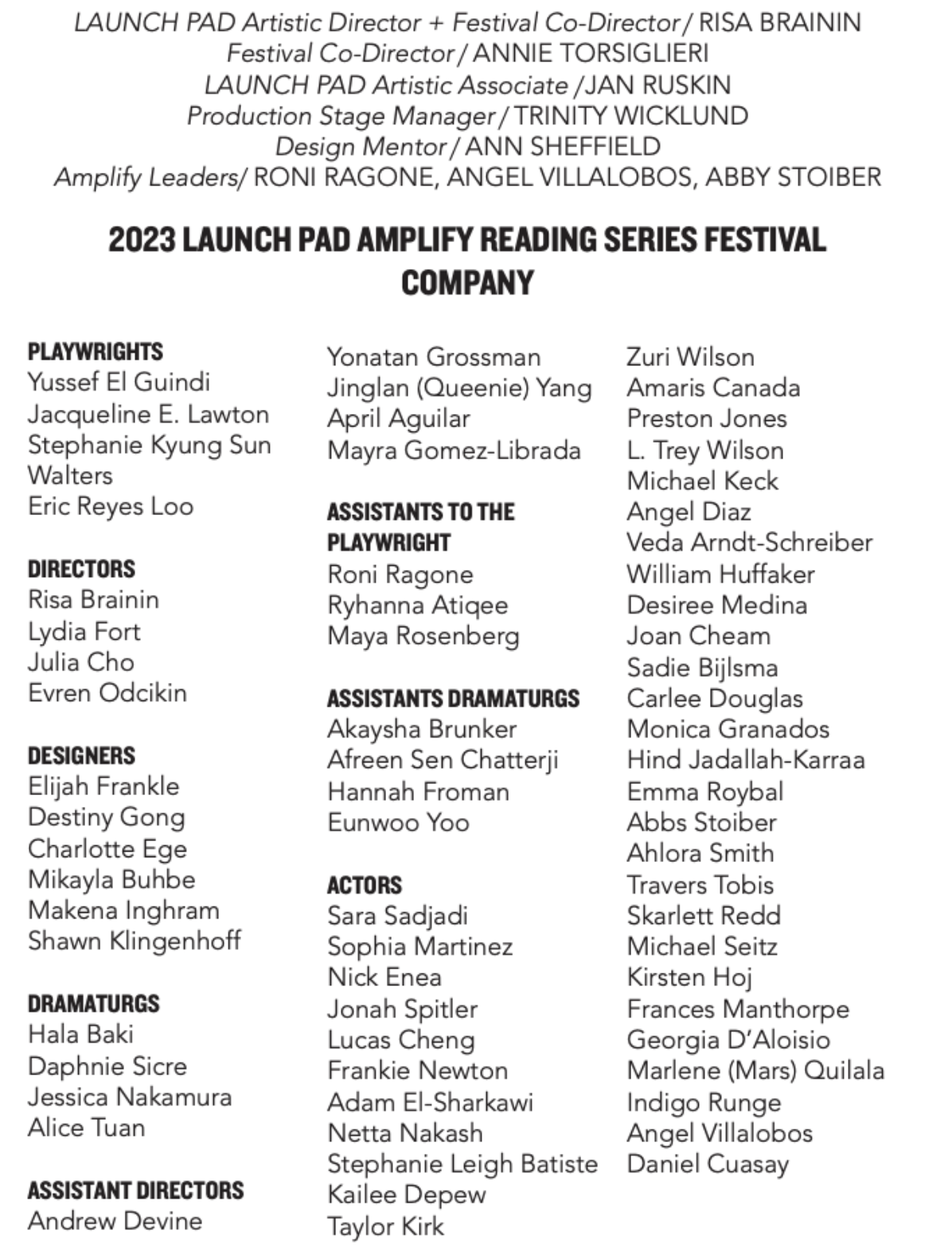 Read about the Festival in The Current article by Tom Jacobs (January 10, 2023)
Read about the Festival in Broadwayworld.com (December 7, 2022 by Stephi Wild)
---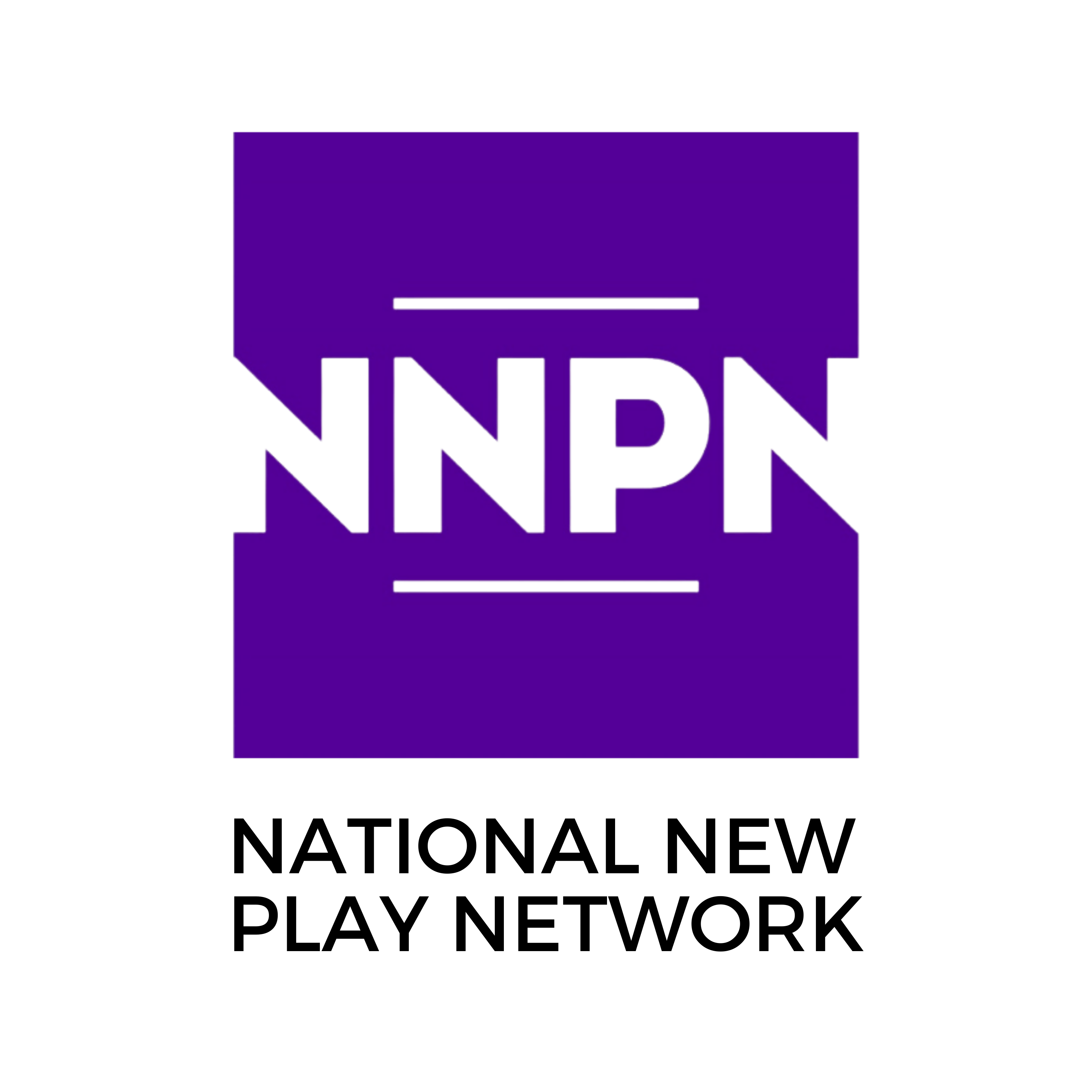 National New Play Network (NNPN)
An alliance of professional theaters that collaborate in innovative ways to develop, produce, and extend the life of new plays. For over 20 years, NNPN has incubated and elevated new work by creating community, fostering collaboration, and standing firm in their unshakable belief that everything is better when we all work together.
AMPLIFY
A UCSB theater initiative which amplifies and supports the voices and stories of underrepresented people in order to promote justice, equity, diversity, and inclusion on campus and beyond.