June 26 / 7pm           Gun Play by Barbara Lebow - Open Rehearsal 
July 3 / 7pm              ¡Soldadera! by Jami Brandli - Public Reading and Q&A 
July 10 / 7pm            The Velvet Weapon by Deborah Brevoort - Public Reading and Q&A 
All rehearsals and public readings take place in TD-West, Room 1507, on the UCSB campus.  Admission is free.
Click HERE to read the UC Santa Barbara Current's article about the LAUNCH PAD: New Plays in Process series.
Gun Play  by Barbara Lebow
Three generations of an American family experience the wrenching after effects of a mass shooting. We travel with a survivor of traumatic brain injury during the process of trying to accept dramatic changes in physical, cognitive and emotional abilities. Gun Play is a journey toward healing.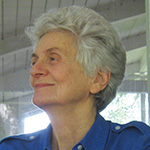 Barbara Lebow was playwright in residence at the Academy Theatre in Atlanta.  Other theaters producing her work include Alabama Shakespeare Festival, Hartford Stage Company, Jean Cocteau Repertory Theatre, Philadelphia Theatre Company, and Ensemble Theatre of Santa Barbara.  A Shayna Maidel (Off-Broadway 1987 - 1989) continues receiving regional and international productions.  Among numerous awards, Lebow received a Guggenheim Fellowship in Playwriting and a TCG/Pew Theatre Artists Residency.  Plumfield, Iraq was developed at UCSB and premiered with LAUNCH PAD in 2008.  La Niñera: The Nursemaid, premiered at UCSB in 2009.
¡SOLDADERA!  by Jami Brandli
Part epic and part grotesque comedy, ¡SOLDADERA!, is set in the Mexican Revolution during The Day of Dead Feast. A teenage girl finds the Zapatista soldiers camp where her mother fled to become a revolutionary soldadera (female solider). Mexican folks songs accompany dialogue in a play that Brandli calls, "By far, the "biggest" play I've ever written about women…"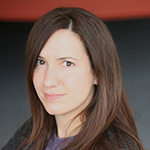 Jami Brandli's work has been produced and developed at HotCity Theatre, WordBRIDGE, Ashland New Plays Festival, The Lark, New York Theatre Workshop, Great Plains Theatre Conference, The Aurora Theatre Company, Moving Arts, Milwaukee Rep, and Rogue Machine Theatre.  Technicolor Life is receiving its world premiere at Rep Stage in the DC area. She received the John Gassner Memorial Playwriting Award, the Holland New Voices Award and most recently The Aurora Theatre Company's 2014 Global Age Project (GAP) Prize. Her play BLISS (or Emily Post is Dead!), was just named in The Kilroy's THE LIST, which highlights the 46 most recommended new female-authored plays for this year. http://www.thekilroys.org/thelist/
The Velvet Weapon  by Deborah Brevoort
A backstage farce, The Velvet Weapon, takes place at the National Theatre of an unnamed country, in an unnamed city.  A matinee audience rises up in protest and begins their own impromptu performance.  Inspired by her research in Prague in 2005, in which she interviewed forty-three ringleaders of the Velvet Revolution, Brevoort stages populist democracy as a battle between highbrow and lowbrow art. 
Deborah Brevoort is best known for her play The Women of Lockerbie, which is performed throughout the United States and internationally.  She is a two-time winner of the Frederick Loewe Award.  Her work has been produced at Virginia Stage, Purple Rose, Barter Theatre, Perseverance Theatre, Mixed Blood and numerous others and has been published by DPS, Samuel French, Applause Books and No Passport Press.  Brevoort teaches in the MFA programs at Goddard College, Columbia University and NYU's Graduate Musical Theatre Writing program.
This program is supported by the UCSB Summer Sessions Cultural and Enrichment Grant.