LIsten to KCLU's interview with Risa Brainin


Read about us in Noozhawk, June 29, 2023.
Read about us in the SB Independent, July 19, 2023
---
Power Trio
by Melinda Lopez
directed by Risa Brainin
Power Trio is a co-commission with Merrimack Repertory Theatre and
will have its preview production at LAUNCH PAD in the 2024-25 season.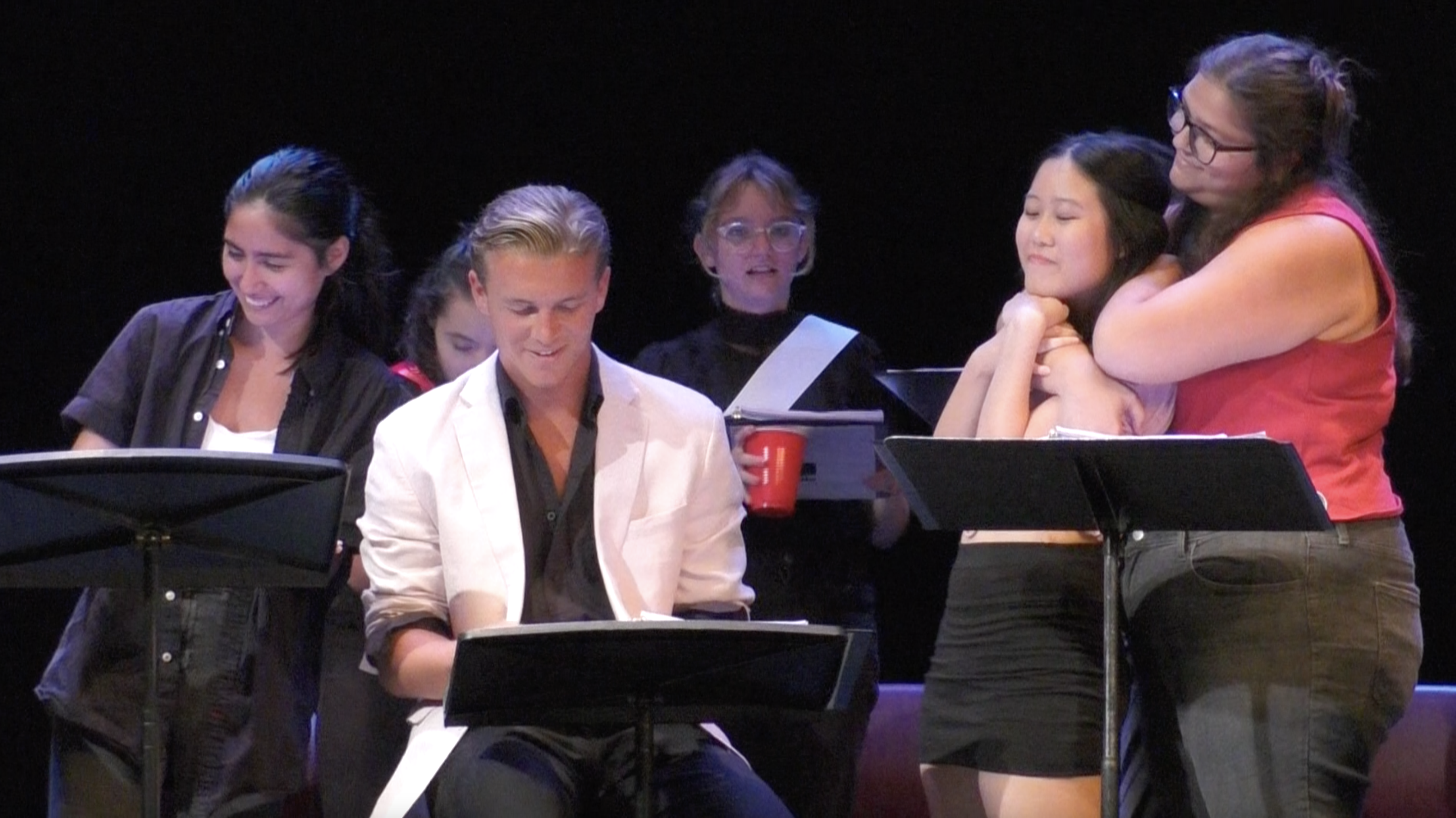 (photo credit: Abbs Stoiber)
About the play...
Vee flees their native country on a rickety raft, tangles with Fate, and lands on the shores of an immigration camp, just outside the border of Illyria. While they await the arrival of their twin, they must learn to navigate a new world of the lovelorn and the heartsick, as well as  the immigration process. Filled with characters inspired by Shakespeare's Twelfth Night, this new play is a love song to the journey of transitions, across different kinds of borders, and becoming who you were always meant to be. 
About the playwright...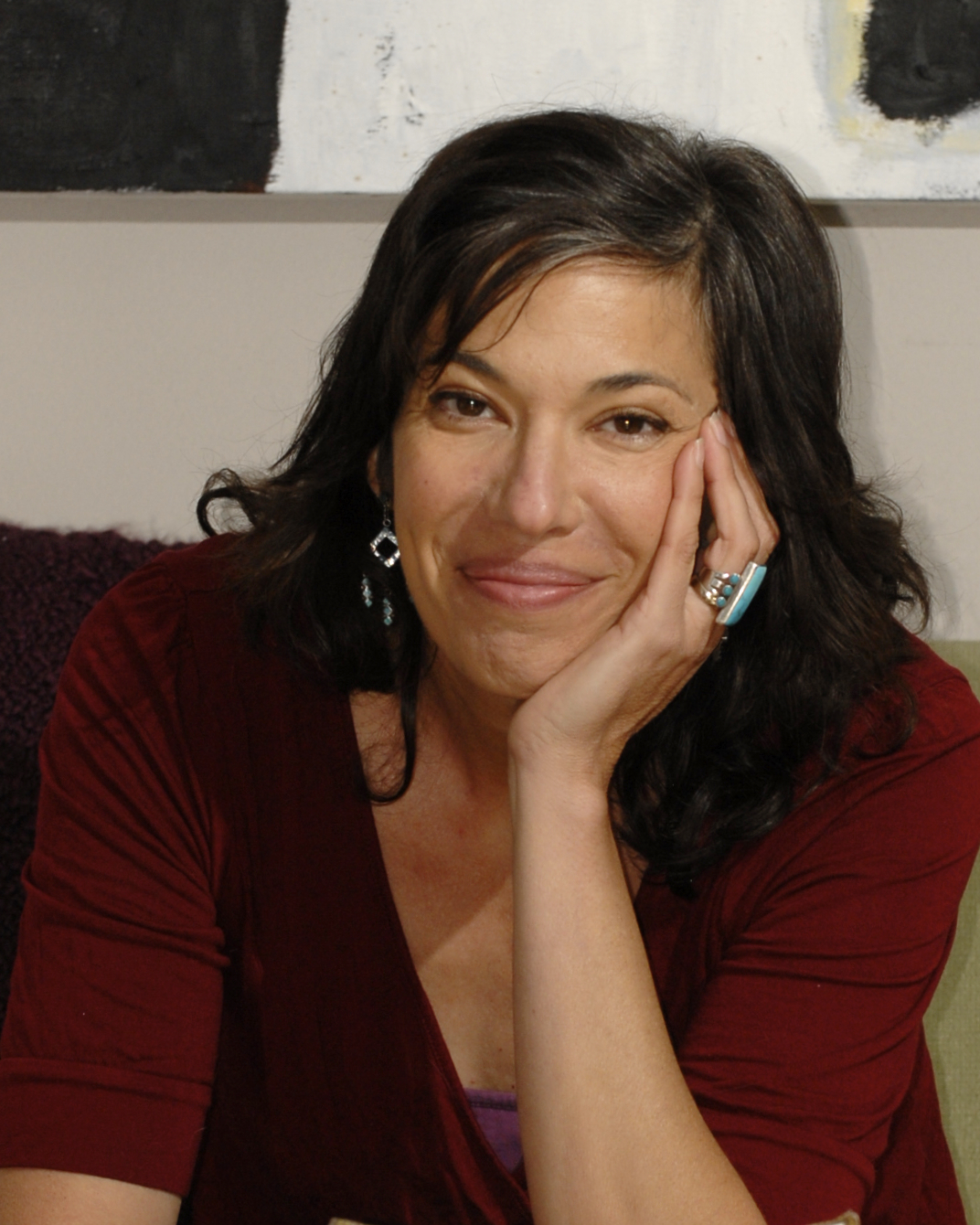 Melinda Lopez is a multiple award-winning playwright and performer and is thrilled to join the LAUNCH PAD family. Melinda is the recipient of the 2019 Elliot Norton Award (Boston Theatre Critics Assoc.) for Outstanding Achievement, recognizing her 20-year career as a playwright, performer and educator. She was a member of the Mellon Foundation's National Playwrights Residency Program and the Playwright-in-Residence at the Huntington Theatre Company where she served on the Artistic Team. Her plays include: Black Beans Project co-created with Joél Perez (Huntington Theatre Co, Old Globe), her adaptation of Yerma(Huntington Theatre Company), Mala (winner Best New Play, Elliot Norton Award and available on Audible in Spanish and English). Other work includes: Dream Boston Podcast Series (writer and producer), Mr Parent, Young Nerds of Color, Back the Night, Becoming Cuba, Orchids To Octopi (commissioned by the National Institutes of Health, Best New Play, IRNE) and Sonia Flew (winner, Elliot Norton Award, Best New Play, Best Production). Her plays have been performed nationally and internationally, in Spanish and English, including at the Guthrie Theatre, The Old Globe, Steppenwolf, Williamstown Theatre Festival, The Huntington Theatre, The Laguna Playhouse, Cuban National Theatre Festival, and many more. 
Melinda is also an actress, performing on stage, radio, and film. She is active in providing humanitarian aid for the people of Cuba, and was mentioned by President Obama in his speech to the Cuban and American people in 2016. Mayor Marty Walsh declared October 29, 2016 "Melinda Lopez Day" in the City of Boston.  Melinda teaches the MFA Playwriting candidates at Boston University and is a Professor of the Practice at Northeastern University. She lives in Boston with her husband, daughter, giant yellow dog, and other critters and occasionally sleeps on the ground in the American Southwest. (photo credit: Ethan Backer)
---
Strange Birds
by E. M. Lewis
directed by Risa Brainin
guest dramaturg: Luan Schooler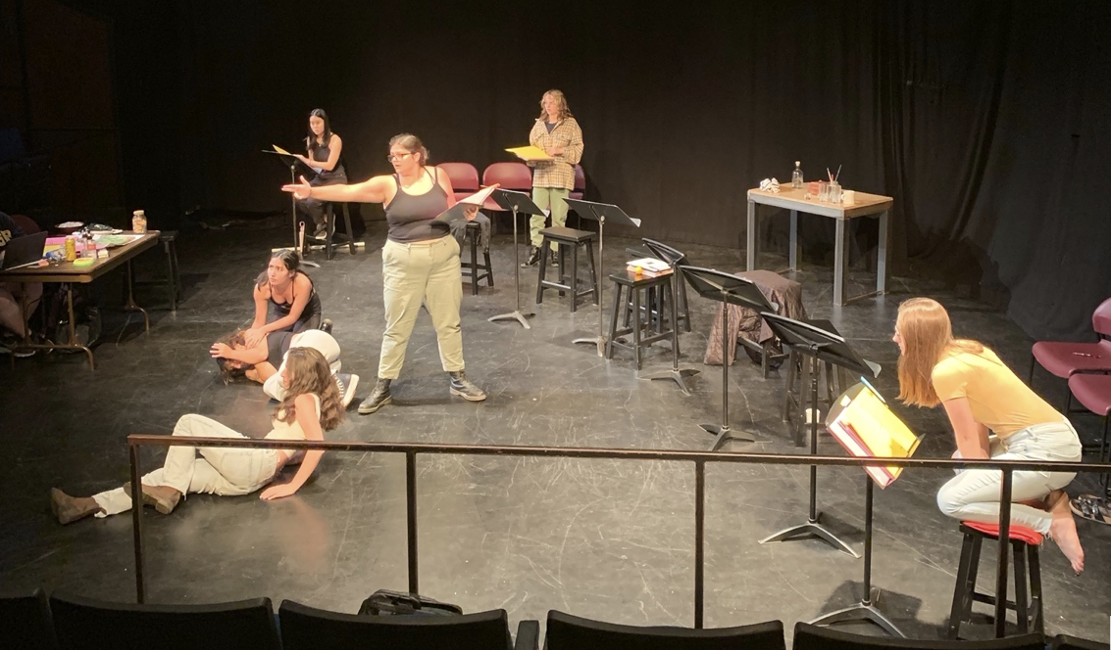 About the play...
Park ranger Jo and her trainee, Whitney, find blood in the snow outside Frank and Gwylan's trailer house, and an open door, but no people. Where did they go?  What's happened? Can they figure it out before the storm hits? Set in a small, rustic cabin in the mountains, Strange Birds is about women and wolves, and sisters, and secrets. What do we owe to the systems that oppress us? And how do you escape something you carry inside you?
About the playwright...
E. M. Lewis is an award-winning playwright, lyricist, book writer, and opera librettist. Her work has been produced around the world, and published by Samuel French. Lewis received the Steinberg Award for How the Light Gets In and Song of Extinction and the Primus Prize for Heads from the American Theater Critics Association, the Ted Schmitt Award from the Los Angeles Drama Critics Circle, a Hodder Fellowship from Princeton University, a playwriting fellowship from New Jersey State Arts Commission, the 2016 Oregon Literary Fellowship in Drama, and an Edgerton Award for Magellanica. Other plays include Apple Season (National New Play Network rolling world premiere), The Gun Show (Edinburgh Fringe), Dorothy's Dictionary (which premiered at Theatre Lab in Florida in the fall), True Story (at Artists Rep in spring 2023) and You Can See All the Stars (a Kennedy Center commission).  Operas include Sherlock Holmes and the Case of the Fallen Giant with composer Evan Meier, and Town Hall with composer Theo Popov. Lewis is currently a Mellon Foundation National Playwright in Residence at Artists Repertory Theater (ART).  She is working on a big political play co-commissioned by ART and the Oregon Shakespeare Festival for the American Revolutions program -- and on her first musical, with composer Roscoe McDonald.  Lewis is a member of LineStorm Playwrights and the Dramatists Guild. She lives on her family's farm in Oregon. 
About the dramaturg...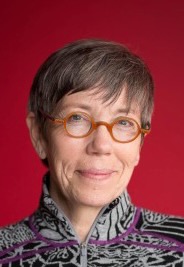 Prior to joining Artists Rep in 2015,
Luan Schooler
worked with many theaters around the country, including Perseverance Theatre, Denver Center Theatre Company, Cal Shakes, Oregon Shakespeare Festival, Cleveland Play House, A Traveling Jewish Theatre, Play On!, and Berkeley Repertory Theatre. She has developed new plays with exceptional artists including David Edgar, Naomi Iizuka, Salman Rushdie, Dominique Serrand, Rinde Eckert, Leon Ingulsrud, Lisa Peterson, Paula Vogel, Per Olav Sorensen, Molly Smith, and many others. Following a seven year tenure as Literary Manager/Dramaturg at Berkeley Rep, Luan took a seven year hiatus from theatre during which she became a cheesemonger and opened a shop in Northeast Portland.
In 2015, she returned to theatre and was appointed by Artists Rep to launch Table|Room|Stage, the theatre's new play development program. Through T|R|S, she commissioned and developed work with Yussef El Guindi (The Talented Ones), Larissa FastHorse (The Thanksgiving Play), Andrea Stolowitz (Recent Unsettling Events), Linda Alper (Shanghai), Dael Orlandersmith (Shades Between Two Worlds), Hansol Jung (Wolf Play), Steve Rathje (Signs), Anthony Hudson (Looking for Tiger Lily), Kareem Fahmy (American Fast), and through second productions, Isaac Gomez (La Ruta) and Mike Lew (Teenage Dick). Presently, Luan is working with E.M. Lewis on The Great Divide, which was co-commissioned with Oregon Shakespeare Festival's American Revolutions program, with Nick Blaemire and Ethan Slater on a musical, Edge of the World, and Diana Burbano on Sapience. In ART's Mercury Company, Luan served as dramaturg/generative artists on sixteen of the forty-two projects between June 2020 and August 2021.
In addition to developing new work at ART, Luan has provided production dramaturgy on many shows over the last seven seasons (The Miracle Worker, Mothers and Sons, We Are Proud To Present, The Skin of Our Teeth, Trevor, A Civil War Christmas, Marjorie Prime, Feathers and Teeth,The Talented Ones, The Importance of Being Earnest, Caught, The Humans, Magellanica, I and You, Skeleton Crew, Teenage Dick, Wolf Play, The Revolutionists, 1984, La Ruta, Indecent, and The Chinese Lady). As a director at ART, Luan has taken on the world premiere of The Thanksgiving Play, Doll's House, Part 2,  The Strange Undoing of Prudencia Hart (with Dámaso Rodríguez), and E.M. Lewis's True Story on the mainstage, as well as audio projects The Carlalogues and nobody's going to fund this (released in Spring 2021). (photo credit: Owen Carey)
---
Everybody's Favorite Mothers is the LAUNCH PAD Preview Production
for the 2023-24 season: Feb/Mar 2024.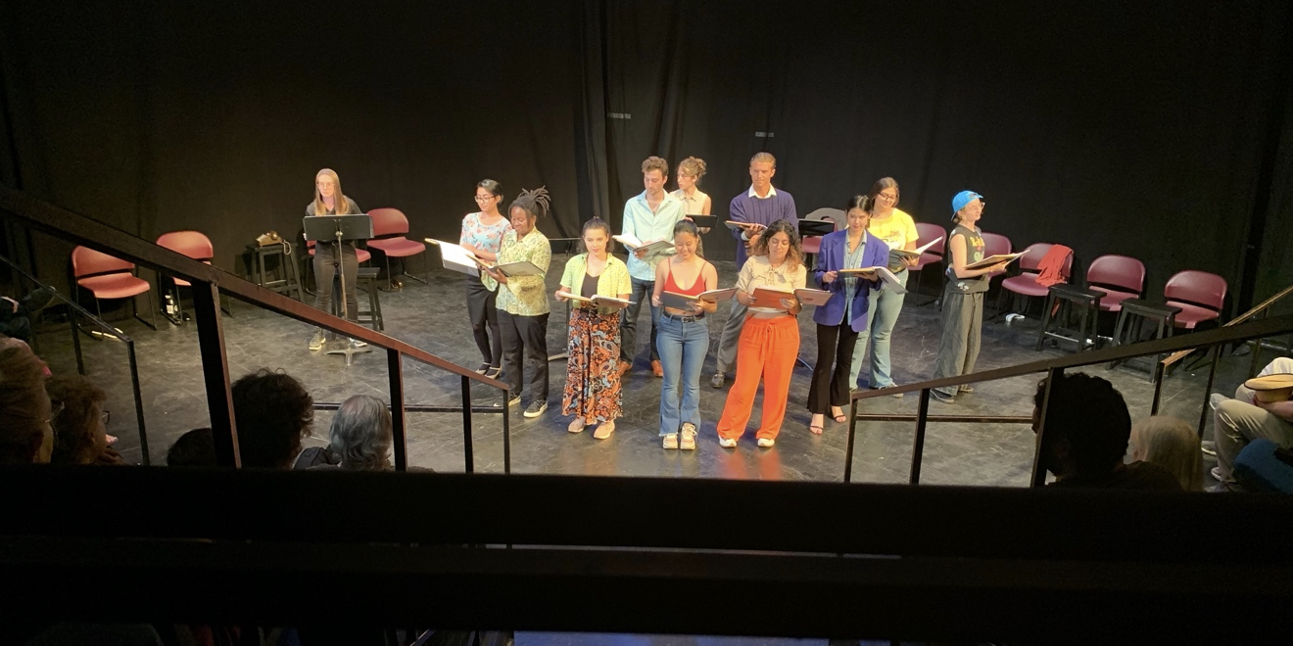 About the play...
Everybody's Favorite Mothers is a celebration of love and unlikely activism that started in the summer of 1972 with one mother marching in a parade with her gay son.  She carried a home-made sign boldly declaring her support — and a movement was born.  On that day she was an unknown hero to dozens of shocked gay and lesbians — but the story didn't end there.  Jeanne Manford went on to co-found a support group for parents — an organization that would eventually become known around the world as PFLAG which celebrates its 50th anniversary this year.  Everybody's Favorite Mothers is a theatrical love note to the mothers who stepped forward and loved their children unconditionally in a time when homosexuality was illegal in 49 states, when the American Psychiatry Association still diagnosed homosexuality as a mental illness, and police raids on any kind of same-sex gatherings was common and life-threatening.  With violence now against the transgender community and LGBTQ+ youth at an all-time high, Everybody's Favorite Mothers isn't nostalgic — it's a warning that there's still work to do and that history can inspire us to find ways forward.
About the playwright...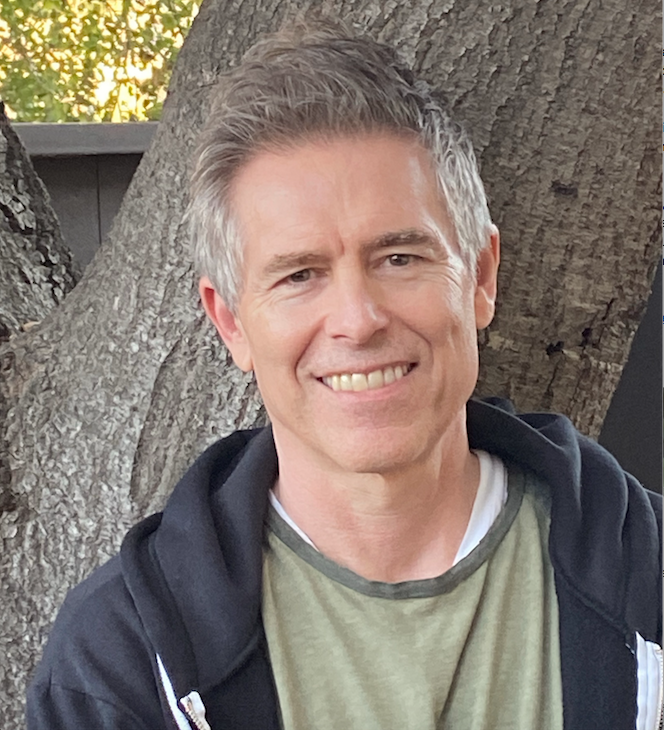 James Still's plays have been produced throughout the U.S., Canada, Europe, Australia, South Africa, China and Japan. His new plays include The Cratchits (in America); Dinosaur(s); (A) New World; and Joy Waves to You from a Distance. Recent work includes a trilogy of linked-plays: The House that Jack Built (Indiana Repertory Theatre),
Appoggiatura (Denver Center Theatre), and Miranda (Illusion Theater, Minneapolis). Also: April 4, 1968: Before We Forgot How to Dream (Indiana Repertory Theatre); two plays about the Lincolns: The Widow Lincoln and The Heavens are Hung in Black ( both premiering at Ford's Theatre in Washington, D.C.); a play for one actor about culinary icon James Beard called I Love to Eat (Portland Center Stage); a play for 57 actors called A Long Bridge Over Deep Waters (Cornerstone Theater Company in Los Angeles); Looking Over the President's Shoulder at theaters across the country; and And Then They Came For Me at theaters around the world (most recently at Alabama Shakespeare Festival). His short plays have appeared in many festivals including  When Miss Lydia Hinkley Gives A Bird The Bird which was a winner of Red Bull Theater's Short New Play Festival in New York. Still is an elected member of both the National Theatre Conference in New York and the College of Fellows of the American Theatre at the Kennedy Center.  He received the Otis Guernsey New Voices Award from the William Inge Festival, the Indiana Authors Award for "The Jack Plays", and the Todd McNerney New Play Prize from Spoleto.  His plays have been developed at the New Harmony Project, the O'Neill Conference, Sundance, Seven Devils, the Colorado New Play Festival, Denver Center's Summit, LAUNCH PAD, Fresh Ink, and many others. He is a four-time Pulitzer nominee for his work in the theater, and a five-time nominee for his work in television. He is the Playwright in Residence at Indiana Repertory Theatre, Artistic Affiliate at American Blues in Chicago, and lives in Los Angeles.