---
---
Play #1
One Month Along
by Franky D. Gonzalez
directed by Risa Brainin
featuring guest actor Daniel Andres Blanco and UCSB students Carlee Douglas and Angel Villalobos
About the play...
Occurring over several years in reverse chronology, this dynamic, dark comedy explores the lives of three creatives navigating the world of theater, friendship, and - of course - infidelity.
About the playwright...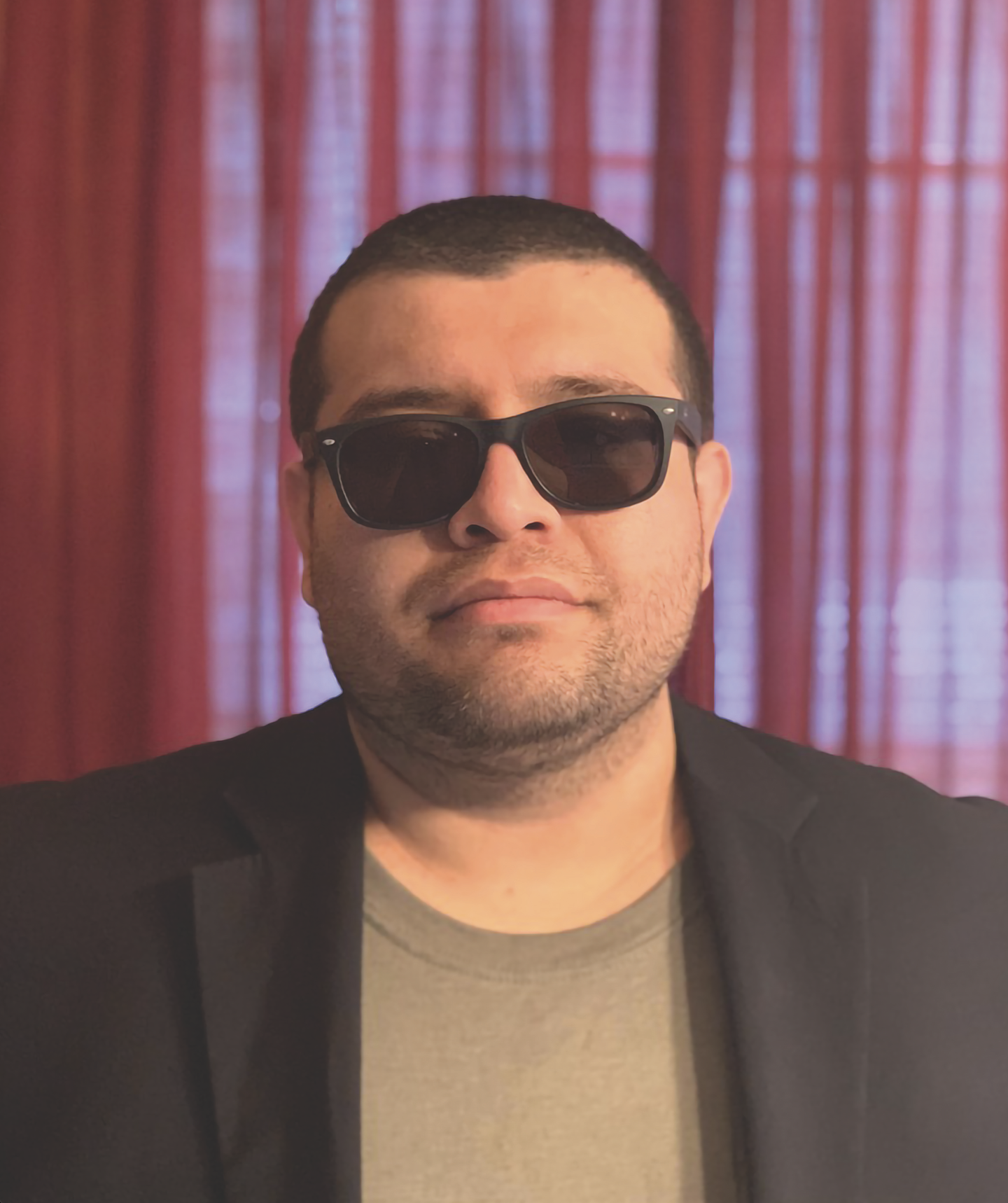 Franky D. Gonzalez is a playwright and TV writer of Colombian descent splitting time between Dallas and Los Angeles. He holds a BA in Theatre from the University of North Texas and has had his work featured throughout the Dallas-Ft. Worth metroplex where he served proudly as the Dramatists Guild Regional Representative in 2018. Nationally, his work has appeared with The Lark, the Sundance Institute, the Ojai Playwrights Conference, the Latinx Playwrights Circle, the Great Plains Theatre Conference, the Goodman Theatre (Live @ Five Series), The New Harmony Project, Bishop Arts Theatre Center, Repertorio Español, LAByrinth Theater Company, Ars Nova (ANT Fest 2021), Dallas Theater Center, Austin Latinx New Play Festival, Stages Repertory Theatre's Sin Muros Latinx Theatre Festival, the Latino Theatre Company's RE:Encuentro 2021: National Virtual Latina/o/x Theatre Festival, the HBMG Foundation National Winter Playwrights Retreat, Tofte Lake Center, Ignition Arts, Play4Keeps Podcast, the Antaeus Playwrights Lab, Clamour Theatre Company, Ammunition Theater Company, Greenway Court Theatre, the Cloud Factory, The Mid-America Theatre Conference, The Midwest Dramatists Conference, and the One-Minute Play Festival. Franky was a recipient of the Charles Rowan Beye New Play Commission, an MTC/Sloan Commission, co-recipient of the MetLife Nuestras Voces Latino Playwriting Award, won the Crossroads Project Diverse Voices Playwriting Initiative Award, the Judith Royer Award for Excellence in Playwriting, the Short+Sweet Theatre Festival Manila Best Overall Production Prize, and was a staff writer for the fourth season of 13 Reasons Why. He has also been a finalist for the New Dramatists residency, the Eugene O'Neill National Playwrights Conference, the 2020 NNPN National Showcase of New Plays, San Diego REP Latinx New Play Festival, the Civilians R&D Group, The DVRF Playwriting Program, the Ashland New Play Festival, the Playwrights Realm Scratchpad Series, BETC Generations, the Risk Theatre Modern Tragedy Competition, the American Blues Theater Blue Ink Playwriting Award, the ScreenCraft Stage Play Competition, and a semi-finalist for the Bay Area Playwrights Festival, the Seven Devils Playwrights Conference, the Headwaters New Play Festival, the Dubai Short+Sweet Theatre Festival, and runner-up for the Alpine Fellowship. Most recently Franky was named the 4 Seasons Resident Playwright, a Sony Pictures Television Diverse Writers Program Fellow, the Bishop Arts Theatre Center Playwright-in-Residence, and a Core Writer with the Playwrights Center.
Play #2
Los Feliz
by christopher oscar peña
directed by Chanel Bragg
featuring guest actors Shekinah Bryant and Vishay Singh
About the play...
Julian is the BIPOC showrunner of a new show. He has not always had the best luck with dating as a queer latino and feels like movies have changed our perceptions of what relationships are really like. However, he remains a wistful romantic. Los Feliz follows his journey from being on set to being in a gay bar and contemplates the complications of dating today asking "is it really that bad to be a romantic at heart?" when you know the reality might be very different.
About the playwright...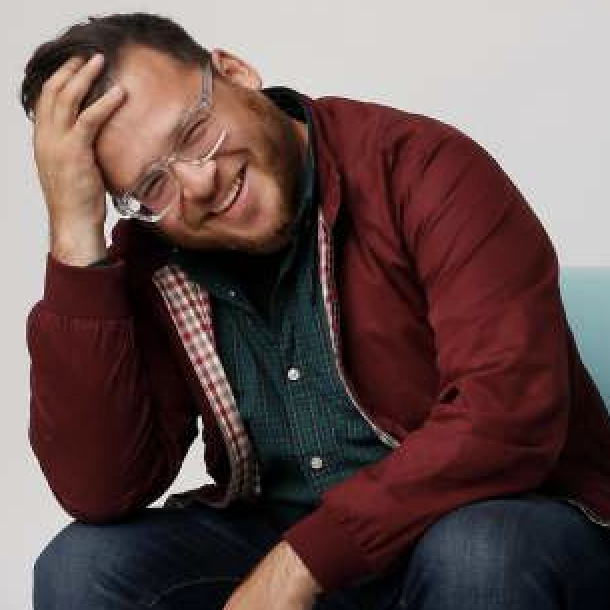 christopher oscar peña is a story-teller originally from California, now residing in New York and LA. He co-directed the world premiere of Sean Daniels' adaptation of Jack Kerouac's "lost novel" The Haunted Life at Merrimack Rep.  The production marked the first the Kerouac Estate had ever sanctioned an official theatrical adaptation of Kerouac's work.  Most recently as a playwright, the Clarence Brown Theatre commissioned and produced the world premiere of his play The Strangers.  In New York, the Flea Theatre produced the world premiere of his play a cautionary tail.  His work has been developed by Playwrights Horizons, the Goodman Theater, Public Theater, Two River Theater, INTAR, Ontological Hysteric Incubator, Playwrights Realm, Rattlestick Playwrights Theater, Old Vic, Orchard Project, Naked Angels, and New York Theatre Workshop, among many others.  With visionary director James Darrah and Pulitzer prize winning composer Ellen Reid, he co-created and showran the episodic Opera series desert in commissioned and produced by the Boston Lyric Opera and Long Beach Opera.  This coming season, his NEA award-winning play how to make an American Son will be produced by the Arizona Theatre Company, before moving off-broadway to the Rattlestick Playwrights Theatre.
A two-time Sundance Institute Theater Fellow, he has also held fellowships with the Lark Play Development Center, was a recipient of the Latino Playwrights Award, an Emerging Artist Fellow at New York Theatre Workshop, Playwrights Realm Writing Fellow, and was a part of the US/UK Exchange (Old Vic New Voices).  He's an artistic associate at Arizona Theatre Company, a proud member of New Dramatists, was named one of "The 1st Annual Future Broadway Power List" by Backstage, and has been published by Methuen, NoPassport Press and Smith and Krauss.  In television, he was a writer on the Golden Globe nominated debut season of the CW show Jane the Virgin, and the critically acclaimed HBO show Insecure (as well as recurring on screen as the character Gary), as well as the Starz show Sweetbitter, and the Freeform series Motherland: Fort Salem.  Currently, he's a Supervising Producer on the upcoming ABC drama series Promised Land, where he is also developing an original series produced by Ellen Pompeo.
About the director...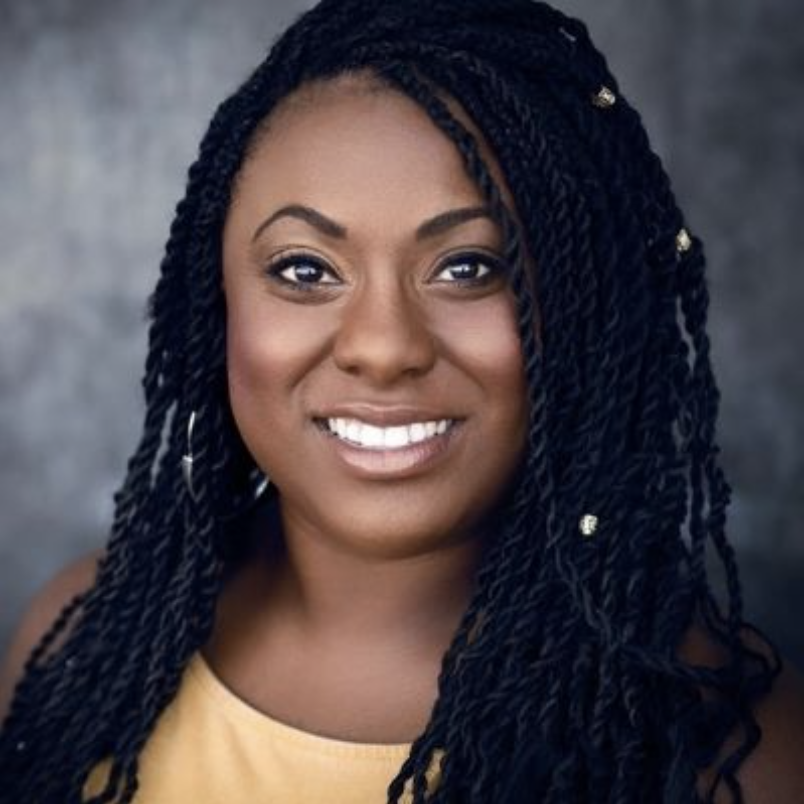 Chanel Bragg is a freelance Director, Producer, Teaching Artist, Actress, Vocalist, and Associate Artistic Director at Arizona Theatre Company. For over a decade, she passionately advocates for diversity within the arts. Chanel co- founded The United Colours of Arizona Theatre (UCAT) which supports a powerful learning community providing networking, mentorship, master classes, and other opportunities to future BIPOC creatives and arts leaders. Chanel was highlighted in American Theatre magazine this past spring as one of the "10 rising Black Women to Watch in the American Theatre" (2022). She was also featured in PHOENIX Magazine's "Great 48."  Additionally, Chanel is celebrated in the 6th Edition of  "Achieving my Purpose" (AMP). Apublication that acknowledges the accomplishments of women of color in the Valley. Some of Chanel's awards include AZ Capital Times, "Leader of the Year in Arts and Culture" (2021) and the Kyle Lawson, "Outstanding Contribution to the Arts Award" (2020). Direction: Arizona Theatre Co., Phoenix Theatre Co., Arizona Broadway Theatre, Arizona State University, Fort Peck Summer Theatre, and many more. Some of her favorite directing credits include:  Stick Fly, Heathers the Musical,  The Piano Lesson, For Colored Girls Who Have Considered Suicide When the Rainbow Is Enuf, The Wolves, Hair, and The Last five Years. In 2019, she curated, directed, and produced "The Alexander Project", a touring "Hamilton" revue in conjunction with Live Nation. Chanel received her MBA from Western International University.
Play #3
What's Best For The Children
by Idris Goodwin
co-directed by Risa Brainin and Idris Goodwin
featuring guest actor Austin Dean Ashford
About the play...
Whit Forsyth has just been elected the first Black chairman of the State Schoolboard Committee, about to vote on critical measures on public education. But as he readies for his vote, several groups go to extreme measures to influence his decisions. A zany exploration of ideology and the American education system.
About the playwright...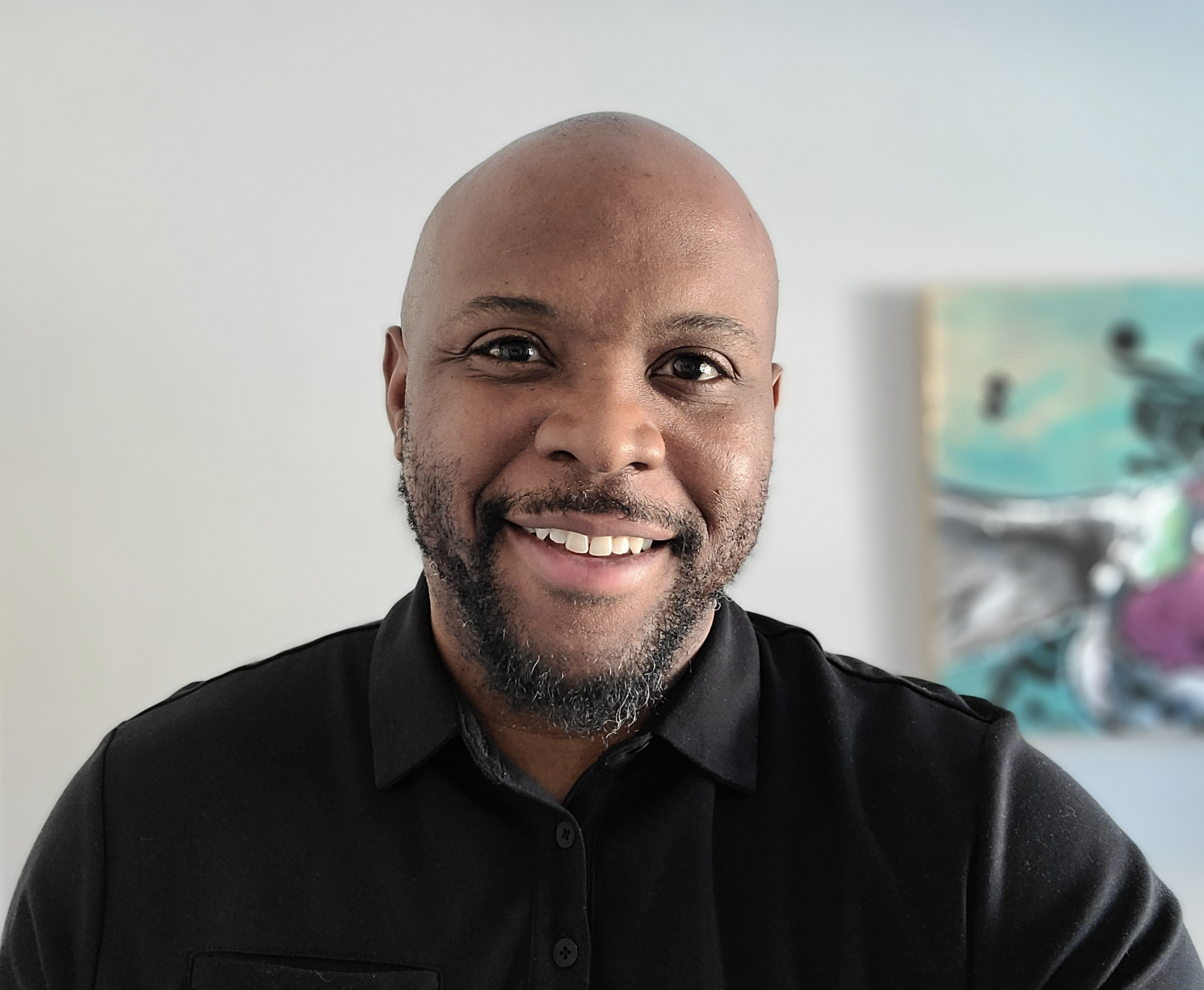 Idris Goodwin is a multiple award-winning playwright, breakbeat poet, content creator and arts champion. A 2021 United States Artist Fellow, Goodwin is recognized as a culture bearer who celebrates community values and cultivates histories with care.  Idris is the author of over 60 original plays ranging from his Hip Hop inspired breakbeat series to historical dramas to works for young audiences. Titles such as And In This Corner Cassius Clay, How We Got On, Hype Man: A Break Beat Play, This is Modern Art and the ground breaking Free Play: open source scripts for an antiracist tomorrow, are widely produced across the country by a diverse mix of professional theaters, academic environments, and non-traditional spaces alike. Goodwin's created original content for and/or appeared on Nickelodeon, HBO Def Poetry, Sesame Street, NPR, BBC Radio, and the Discovery Channel. "Your House is Not Just A House," his first picture book, will be published by Harper Collins in 2024. Passionate about cultivating new audiences in the arts,  Idris served as Executive Director of The Colorado Springs Fine Arts Center at Colorado College (the first Black man to hold the position in its 100 year history.) Prior to that, Goodwin served two seasons as Producing Artistic Director at StageOne Family Theatre in Louisville, Kentucky. Idris sits on the board of the Children's Theatre Foundation Association and was recently named Board President of Theater For Young Audiences/USA.  Find him at www.idrisgoodwin.com and on across all the socials. 
Play #4
Plays About Longing
by James Still
directed by Risa Brainin
About the play...
PLAYS ABOUT LONGING is a collection of short and very short plays that collectively make meaning as a meditation and celebration of the power of longing. The plays share a tenderness and poignancy that reveal the ways life is both vivid and transitory. Curated with the student artists in this summer's LAUNCH PAD reading series, all of the stories feature some kind of bittersweetness at their center and explore the extremes of deep and unsettled sorrow as well as deep and unexpected joy. Desire, connection, passion, humor, heartbreak, urgency... maybe longing can be a bridge to transcendence.
About the playwright...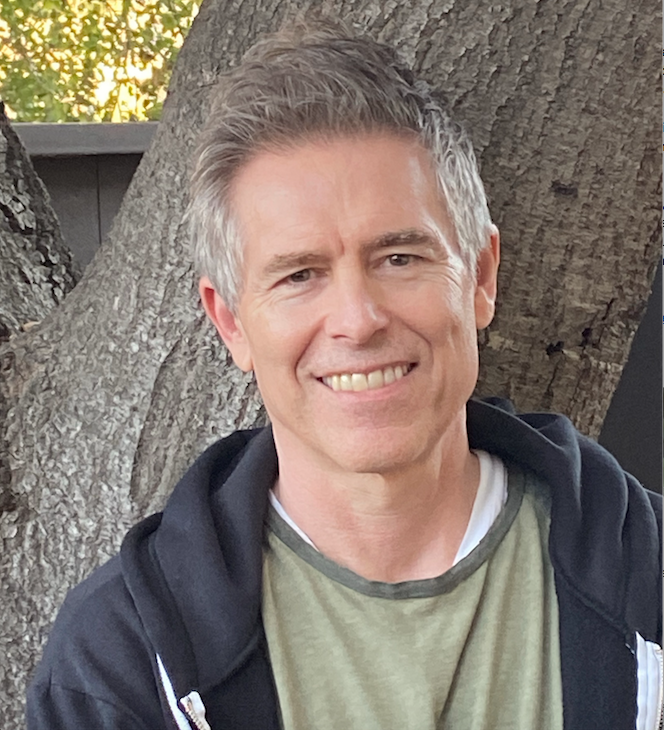 James Still's plays have been produced throughout the U.S., Canada, Europe, Australia, South Africa, China and Japan.  His new plays include Dinosaur(s); (A) New World; and Black Beauty (premiering recently at Seattle Children's Theatre).   Recent work includes a trilogy of linked-plays: The House that Jack Built (Indiana Repertory Theatre), Appoggiatura (Denver Center Theatre), and Miranda (Illusion Theater, Minneapolis). Also: April 4, 1968: Before We Forgot How to Dream (Indiana Repertory Theatre); two plays about the Lincolns: The Widow Lincoln and The Heavens are Hung in Black ( both premiering at Ford's Theatre in Washington, D.C.); a play for one actor about culinary icon James Beard called I Love to Eat (Portland Center Stage); a play for 57 actors called A Long Bridge Over Deep Waters (Cornerstone Theater Company in Los Angeles); Looking Over the President's Shoulder at theaters across the country; and And Then They Came For Me at theaters around the world (most recently at Alabama Shakespeare Festival). His short play When Miss Lydia Hinkley Gives A Bird The Bird was a winner of Red Bull Theater's Short New Play Festival in New York and performed at many festivals. Still is an elected member of both the National Theatre Conference in New York and the College of Fellows of the American Theatre at the Kennedy Center.  He received the Otis Guernsey New Voices Award from the William Inge Festival and the Todd McNerney New Play Prize from Spoleto.  His plays have been developed at the New Harmony Project, the O'Neill Conference, Sundance, Seven Devils, the Colorado New Play Summit, LAUNCH PAD, and many others. He is a four-time Pulitzer nominee for his work in the theater, and a five-time nominee for his work in television. He is the Playwright in Residence at Indiana Repertory Theatre, Artistic Affiliate at American Blues in Chicago, and lives in Los Angeles.