August 6 / 7:30 pm           "A" Train by Anne Torsiglieri - Open Rehearsal
 
August 13 / 7:30 pm         Too Much Water by KJ Sanchez* - Public Reading and Q&A  *in collaboration with Jenny Mercein and Ensemble
August 20 / 7:30 pm         April 4, 1968 by James Still - Public Reading 
All rehearsals and public readings take place in TD-West, Room 1507, on the UCSB campus.  Admission is free.
Click HERE to read the Santa Barbara Independent's article about the LAUNCH PAD: New Plays in Process series.
"A" Train by Anne Torsiglieri, directed by Risa Brainin
When Amy learns that one of her young twins is autistic she feels like her life is falling apart. She plunges into the world of autism, trying to piece together a new reality from the countless people she meets: parents, educators, teachers and especially other autistic individuals. Abounding with puppetry, song, irreverent humor and verbatim interviews, the world of the play is part oral history project, part magical journey into the heartbeat of a different way of being. Six actors play multiple roles in this adventurous exploration of what it is to be human.  In the process Amy is changed forever, learning to see the world, her son and the very nature of happiness with clearer eyes. and panic to understanding, acceptance and appreciation expands our view of what it is to be whole and to be happy.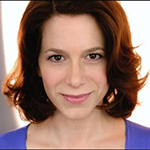 Anne Torsiglieri has been seen on Broadway in Top Girls, Parade, Blood Brothers and Miss Saigon as well as in the National Tour of Les Misérables as Fantine.  Off-Broadway and regionally she's performed at Manhattan Theatre Club, Second Stage, Playwrights Horizons, Ensemble Studio Theatre, NY Stage and Film, Williamstown Theatre Festival, McCarter Theatre, Baltimore Center Stage, The Huntington, The Eugene O'Neill Theatre Festival, Sundance Theatre Lab, Great Lakes Theatre Festival, Cleveland Playhouse and others.  She is the recipient of Drama Logue and Garland Awards for her performance as Catherine Sloper in The Heiress (Berkeley Rep) and the New Hampshire Theatre Award for Best Actress in a Musical for her performance as the titular role in The Drowsy Chaperone  (New London Barn Playhouse). She has written several short plays for The 52nd St. Project in NYC. Anne is an Associate Professor in the Dept. of Theater and Dance at UCSB. She is a graduate of Princeton University and The Juilliard School.
 
Too Much Water by KJ Sanchez*, directed by Jenny Mercein
*in collaboration with Jenny Mercein and Ensemble
TOO MUCH WATER follows Ophelia's ghost as she revisits Elsinore, guided by other famous suicides like Meriwether Lewis and Virginia Wolf.  Combing found text, transcriptions of interviews with young women and highly theatrical moments of dance, this play will look at the lives of "good girls", the social taboos of madness and the repercussions and reverberations of suicide.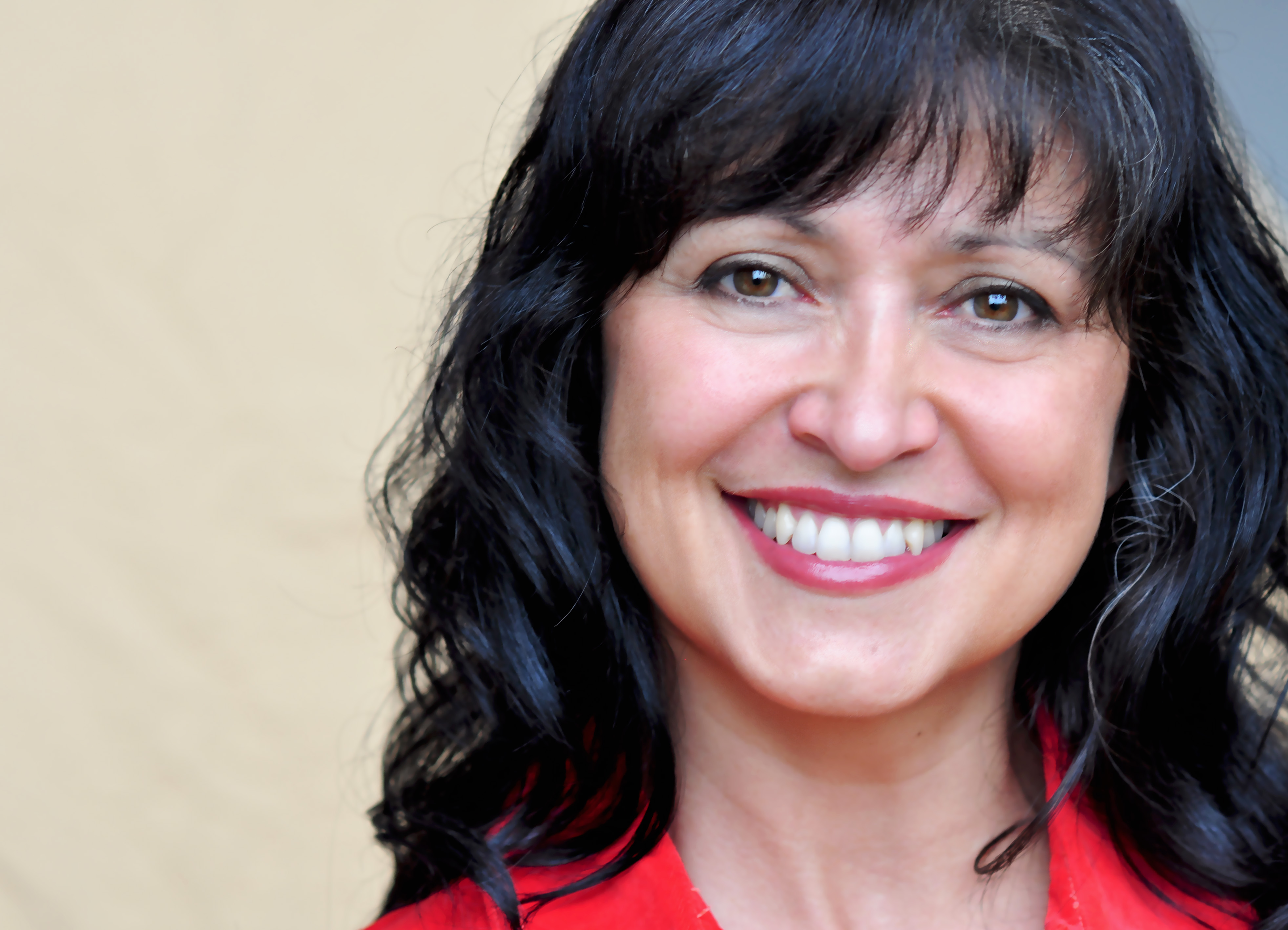 KJ Sanchez is the founder and CEO of American Records, devoted to making theater the chronicles our time. As playwright, Sanchez's work has been produced at Berkeley Rep, Asolo Rep, Actors Theatre of Louisville, Two River Theater Company, Baltimore's Center Stage, Round House Theatre, Cornerstone Theater Company, Annenberg Center for the Performing Arts, HERE Arts Center and Off-Broadway at Urban Stages Theater. Directing credits include: The world premiere of Kristoffer Diaz's The Upstairs Concierge at The Goodman, Venus in Fur and Martin Zimmerman's Seven Spots on the Sun at Cincinnati Playhouse, Noises Off and The Diary of Anne Frank at Milwaukee Rep, 26 Miles at Round House Theatre and Two River Theater Company, The Giver at Asolo Rep Theatre, 9 Parts of Desire and The Elaborate Entrance of Chad Deity at Actors Theatre of Louisville. She is an Associate Artist at Cincinnati Playhouse in the Park, a Fox Fellow, a Douglass Wallop Fellow, and a recipient of the 2014 Rella Lossy Playwright Award.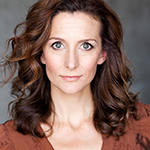 Jenny Mercein is an actor, teacher, writer, and director. Writing credits X's and O's: A Football Love Story by KJ Sanchez with Jenny Mercein, which premiered at Berkeley Rep in January of 2015 receiving the Rella Lossy Playwright Award from the San Francisco Foundation. Other writing credits include her solo shows Pretty, Waiting, and her current piece in development Beautiful Mount Airy Lodge. Theater acting credits include: Keen Company, HERE, New Georges, Berkeley Rep, Cincinnati Playhouse in the Park, Alabama Shakespeare Festival, The Pioneer Theater, Repertory Theatre of St. Louis, Shakespeare Festival of St. Louis. TV/Film credits: 30 Rock, Blue Bloods, Unforgettable and Law & Order. Jenny graduated from Yale with a B.A. in Theater Studies and History of Art. She obtained her M.F.A. in Acting from the University of Washington.
 
April 4, 1968 by James Still, directed by Risa Brainin
For 16-year old Geneva Fields, April 4, 1968 will be a day that forever changes her family.  But it's a day that begins like most other days:  Geneva's mother and father go to work, Geneva and her younger sister go to school.  The backdrop of their lives is anything but just another day…  Civil Rights are being fought for at home while a different kind of war is being fought in Vietnam.  Robert Kennedy is running for President and is scheduled to make a campaign speech in Indianapolis that night in a neighborhood park.  And Indianapolis' first 24/7 R&B radio station — "WTLC - All Day, All Night"— has only recently hit the airwaves.  APRIL 4, 1968 wrestles with changes that happen too slowly for some and too quickly for others.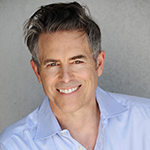 James Still's plays have been produced throughout the U.S., Canada, Europe, Australia, China, Japan, and South Africa.  He is a two-time TCG-Pew National Theatre Artist with the Indiana Repertory Theatre where he is in his 18th season commuting from the West Coast as the IRT's first-ever Playwright in Residence.  Plays include:  THE WIDOW LINCOLN (Ford's Theatre, Washington, DC); APPOGGIATURA (LAUNCH PAD Preview Production and Denver Center Theater), APRIL 4, 1968 (Indiana Rep, fall 2015), THE HOUSE THAT JACK BUILT (winner of the New Play Prize at Spoleto); I LOVE TO EAT (Portland Center Stage); A LONG BRIDGE OVER DEEP WATERS (Cornerstone's Faith-Based Theater Cycle in L.A); AND THEN THEY CAME FOR ME (around the world including at the House of Commons in London hosted by Vanessa Redgrave). Mr. Still is also a winner of the William Inge Festival's Otis Guernsey New Voices Award and a three-time Pulitzer Prize nominee, and five-time Emmy nominee.  His plays have been developed and workshopped at LAUNCH PAD, the New Harmony Project, Sundance, the O'Neill and many more.
 
This program is supported by the UCSB Summer Sessions Cultural and Enrichment Grant.